Dee Dee Davis from the 'Bernie Mac Show' Flaunts Glowing Skin & Dreadlocks in a Selfie
Dee Dee Davis AKA Baby Girl of the "Bernie Mac Show" served her fans with a stunning new selfie on Instagram and they say she looks beyond cute.
Any fan of "The Bernie Mac Show" would remember the cute barbie-faced Baby Girl, a role so perfectly portrayed by actress Dee Dee Davis.
The naive little girl has now grown up to be a beautiful and independent woman who is more focused on her personal life than acting.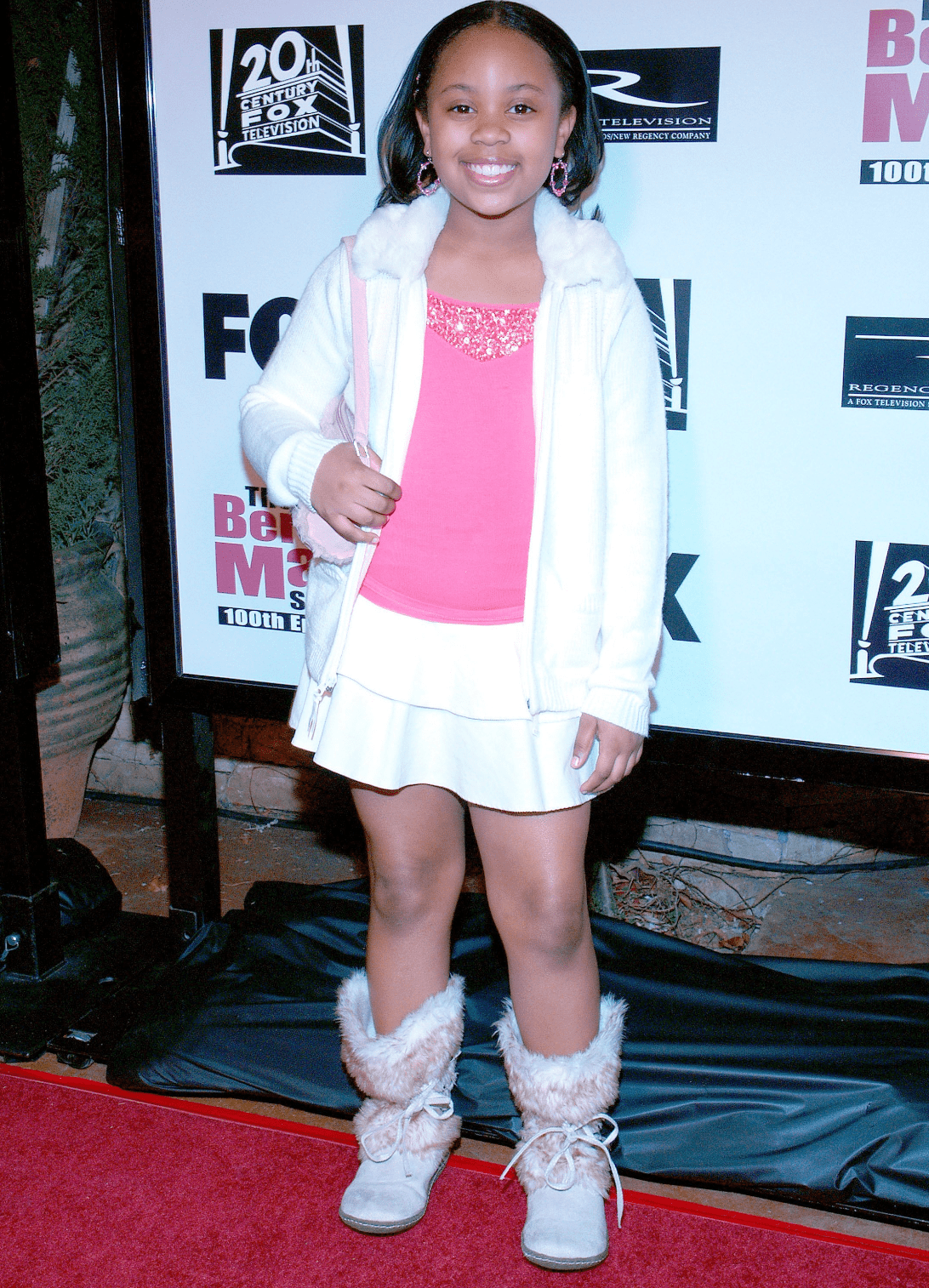 STILL THE STEALER OF HEARTS
Fans of the beautiful actress keep up with her life through her social media in which she frequently shares moments of her life captured in photographs. 
Recently, Davis shared a stunning selfie of herself with a striped top on. Her highlighted dreads matched her outfit as she tilted her head to pose. 
While Davis chose to focus on her personal life, other actors from the show continued acting.
"Thought I was cute, might delete late," she captioned the post. She might not have been sure about posting the photograph at all, but her fans thought she should definitely keep it. 
SHE IS A MOM NOW
Fans have not seen much of Davis since her "The Bernie Mac Show" days but it does not mean that her life has not been eventful at all. 
In 2017, the actress became a mother for the first time after welcoming her son, Logan Anthony Lee Jackson with her ex-boyfriend, Smokey. She was 20 years old back then. 
While Davis chose to focus on her personal life, other actors from the show continued acting. Kelita Smith who played Bernie's wife in the show continued to land acting gigs and has even done standup comedy. 
Camille Winbush, Bernie's eldest child in the show, continues to book acting roles while also pursuing her passion for music. The show's middle child, Jeremy Suarez also continued his acting career. 
A WHOLESOME SHOW
It has been over a decade since the "The Bernie Mac Show" came to an end, but memories from the beloved show are still alive in fans' hearts. 
It remained on air for 5 wholesome seasons. Two years later, Bernie would pass away due to pneumonia complications.