Getty Images
See How Tim McGraw Paid Tribute to His Daughter Maggie on Her 22nd Birthday

Faith Hill and Tim McGraw's middle daughter just turned 22, and her country singing parents couldn't help but reminisce about the fact that "life sure goes by fast."
The country singing pair can't be any more proud of the family they built after tying the knot back in 1996. Having grown to a family of five since then, their daughter Maggie just celebrated her 22nd birthday.
Tim McGraw and Faith Hill share three daughters in total. Gracie is a year Maggie's senior, while Audrey is 18, and dad Tim never misses an opportunity to talk about his "humble" children.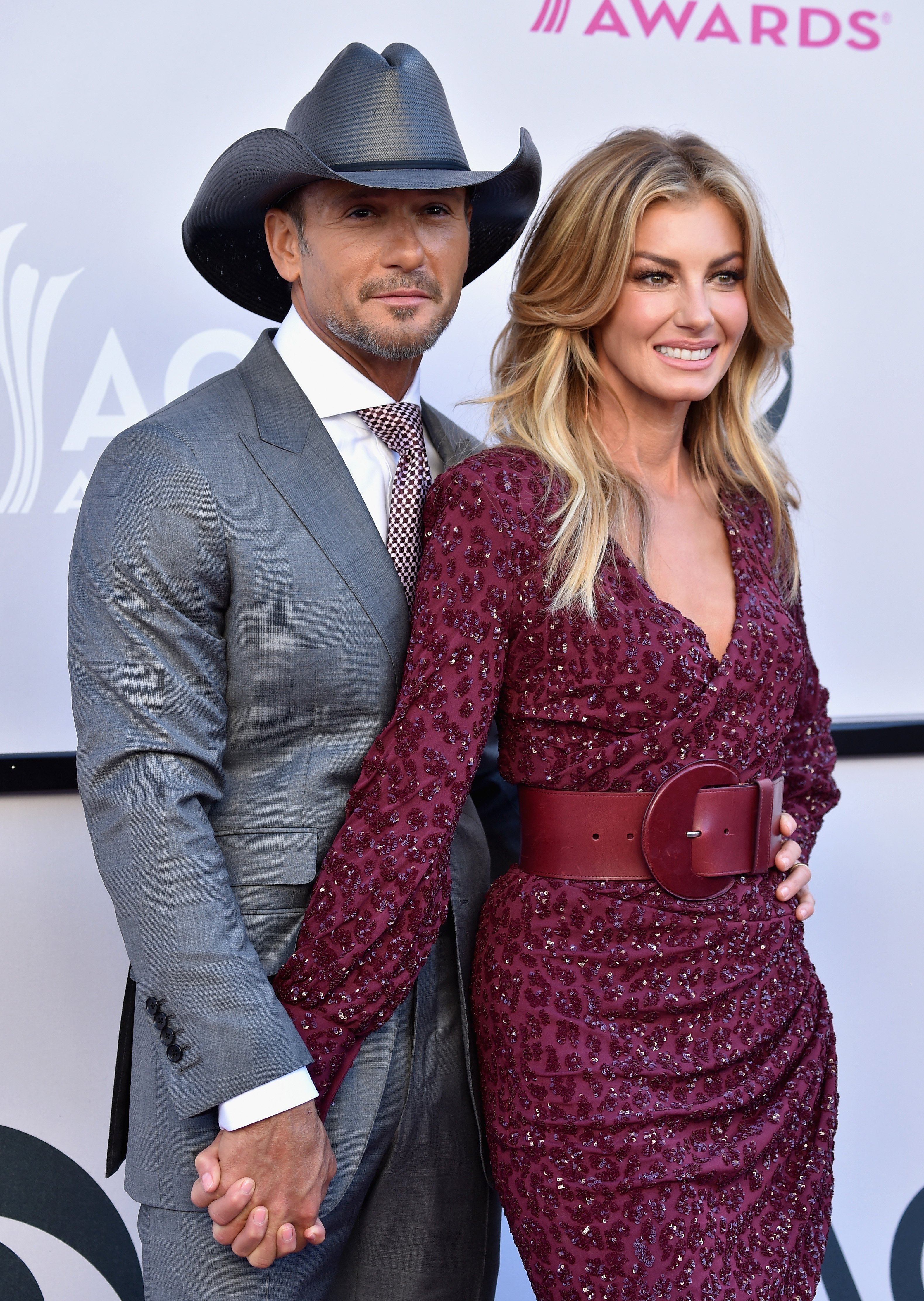 Tim McGraw and Faith Hill attend the 52nd Academy Of Country Music Awards at on April 2, 2017, in Las Vegas, Nevada. | Source: Getty Images.
During an interview on the "TODAY" show last year, McGraw gushed to Hoda Kobt and Jenna Bush Hager about his "grounded" girls and said:
"We're so proud of our daughters because the world that they grew up in, it can easily make the kids turn out differently."
McGraw is grateful for their "big hearts" and how they work hard for the things they want in life. Even though the singer noted that "they're smarter" than their parents "in so many ways," he and his wife still can't believe that time went by so quickly.
Taking to social media, McGraw paid tribute to his daughter on her birthday, and he posted a collaged image that showed Maggie as a toddler next to a recent picture taken. Next to the adorable depiction, McGraw wrote:
"So hard to believe that this little thing turns 22 today! Life sure goes by fast. Soak it up Maggie May. We love you and are so proud of you."
Maggie along with her sister Audrey gave their parents more cause for celebration earlier this year. While Gracie graduated from New York University two years ago, it was her two sisters' turn to enjoy their own graduations this year.
While Audrey graduated from high school, Maggie earned her degree after four years at Stanford University. Like it was yesterday, the happy occasion had mom Hill think back to the day she headed to Stanford as a freshman.
Hill took a video of the milestone occasion, and she shared it again in June after Maggie's graduation. In the caption, the 52-year-old singer joked that anyone looking at the video would see why one of them "graduated from Stanford and one did not."
With Maggie behind the wheel, Hill decided to film them as they sang to a tune on the radio. However, Hill's efforts became an epic and hilarious fail when she put her phone out the car's window to get a good angle on them both.
How the effort went, no one will ever know. What viewers of the video did find out, is what it sounds like when air gushes past a phone's speaker on record - not as soothing as one would imagine.
Hill was also the subject of one of Tim McGraw's recent social media updates. Sharing a picture that Gracie took of her mother, McGraw added a few sweet words of love.
Making it clear that he "loves this girl," the country singer sure feels blessed surrounded by the four women in his life.
Please fill in your e-mail so we can share with you our top stories!