Ramona Singer Once Caught Her Ex-husband on a Call with His Mistress — Look Back at the Drama
Reality TV personality Ramona Singer, one of the main housewives in "Real Housewives of New York," left her husband of over 20 years after he cheated on her.
Back in 2014, Ramona and Mario Singer surprised the world after it was revealed that they were parting ways after 22 years of marriage. Initially, it was reported that Ramona decided to separate from Mario because she was suspicious about him being unfaithful.
You were talking to a girl just now, weren't you?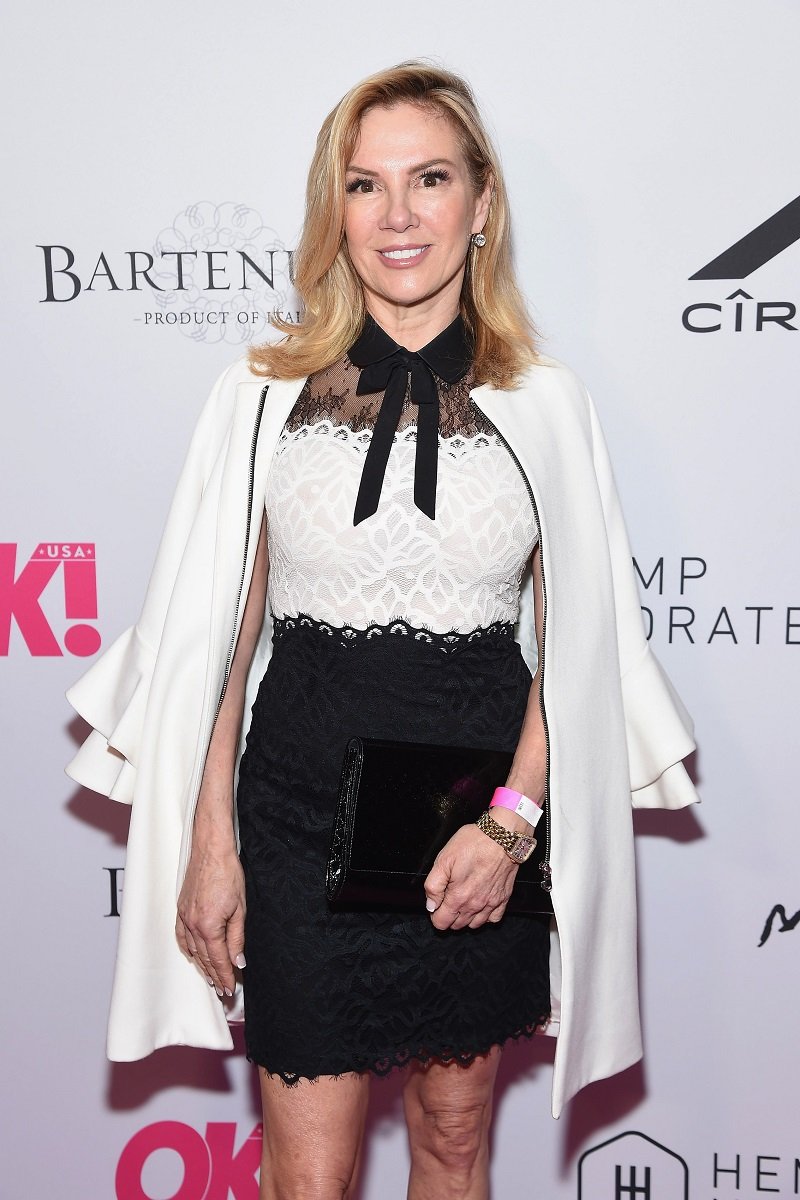 REASON BEHIND RAMONA SINGER'S DIVORCE
At that point, and even though it had not been confirmed, E! News reported that he had been in an extra-marital relationship with another woman for "about a year."
In 2015, Ramona released a memoir titled "Life on the Ramona Coaster," wherein she shared some details of the split, including how she confronted Mario.
The RHONY star revealed that one of her friends told her that, during a party, Mario was overheard arguing with a woman on his cellphone while he was in the men's bathroom. That woman was not Ramona, of course, because she was also at the party.
During therapy, Ramona Singer confronted Mario about the call, but he "brushed" her off, and she dropped the topic.
RAMONA SINGER CAUGHT MARIO CHEATING
Later that day, she caught him talking to someone on the phone, but his reaction was quite strange.
As soon as she walked in, he abruptly ended the call telling "Alan" that he needed to go because Ramona was there. Since "Alan" was a family friend, Ramona asked Mario why he hung up instead of giving her the phone so she could say hello to him.
Mario tried to defend himself by claiming that it was a different Alan that Ramona didn't know. However, she was not ready to drop the subject again. She wrote:
"I stood up, and I looked at him. 'Mario, that wasn't a different Alan on the phone, was it? You were talking to a girl just now, weren't you?'"
Ramona described how Mario's expression changed. According to her, it was just as if he had seen a ghost. He looked "like a deer in headlights." She even compared it to when she told him that her water broke when she was pregnant with their daughter, Avery.
At that point, Mario knew that he had been caught. He replied:
"Yes, I was. Do you want to know what else I do with her besides talk?"
MARIO SINGER'S MISTRESS CHEATED ON HIM, TOO
Mario Singer's mistress was Kasey Dexter, a woman almost 30 years younger than him. Kasey and Mario kept dating even after his and Ramona's highly-publicized breakup and divorce, which was finalized in 2016.
However, in 2018, Mario made headlines again after it was reported that he caught Kasey cheating on him. According to Page Six, Ramona Singer's ex-husband hid a camera in their Florida home and saw Kasey having an affair.
After that, he sent eviction papers, giving her 30 days to move out. She didn't leave, though, so he called the police on her, but the officers considered that Kasey still had residency rights to the property, so she was allowed to stay for that evening.
Later, Kasey had to look for a new place to stay, though, and if she returned, she would have been arrested for trespassing, reported Page Six.
MARIO AND RAMONA SINGER QUARANTINED TOGETHER
Ramona and Mario's ordeal was definitely challenging for every member of the family. However, she forgave him for the sake of their daughter Avery. In fact, the three of them were quarantining together in Florida!
According to Ramona, she was "stuck in Aspen" with Lyme disease before the COVID-19 situation started. Her doctor then told her that she needed to get out of Aspen.
After talking to Avery, they concluded that the best thing to do was heading to Mario's home in the Hamptons. Initially, Ramona thought that she would star there for only a couple of weeks. As of May 21, she'd been there for ten weeks.
Although they spent a lot of time together, Mario and Ramona Singer didn't reconcile. She was rumored to be dating contractor Andrew Catapano, but she pointed out that he was just a family friend.
ⓘ We at AmoMama do our best to give you the most updated news regarding the COVID-19 pandemic, but the situation is constantly changing. We encourage readers to refer to the online updates from CDС, WHO, or Local Health Departments to stay updated. Take care!