See Ice-T's Wife Coco Austin's Hourglass Figure in These New Photos of Her in a Gold Top
Ice-T's model and on-screen personality wife Coco Austin blessed her IG fans with a drop-dead gorgeous image. She flaunted her hourglass figure and flat tummy in a golden top.
Rapper and actor Ice-T has been married to his beautiful wife for nearly two decades. The pair are an item and are one of the power couples in the entertainment industry.
Like every model, Coco is in the business of looking glam. Her Instagram shows several images of her dressed to the nines.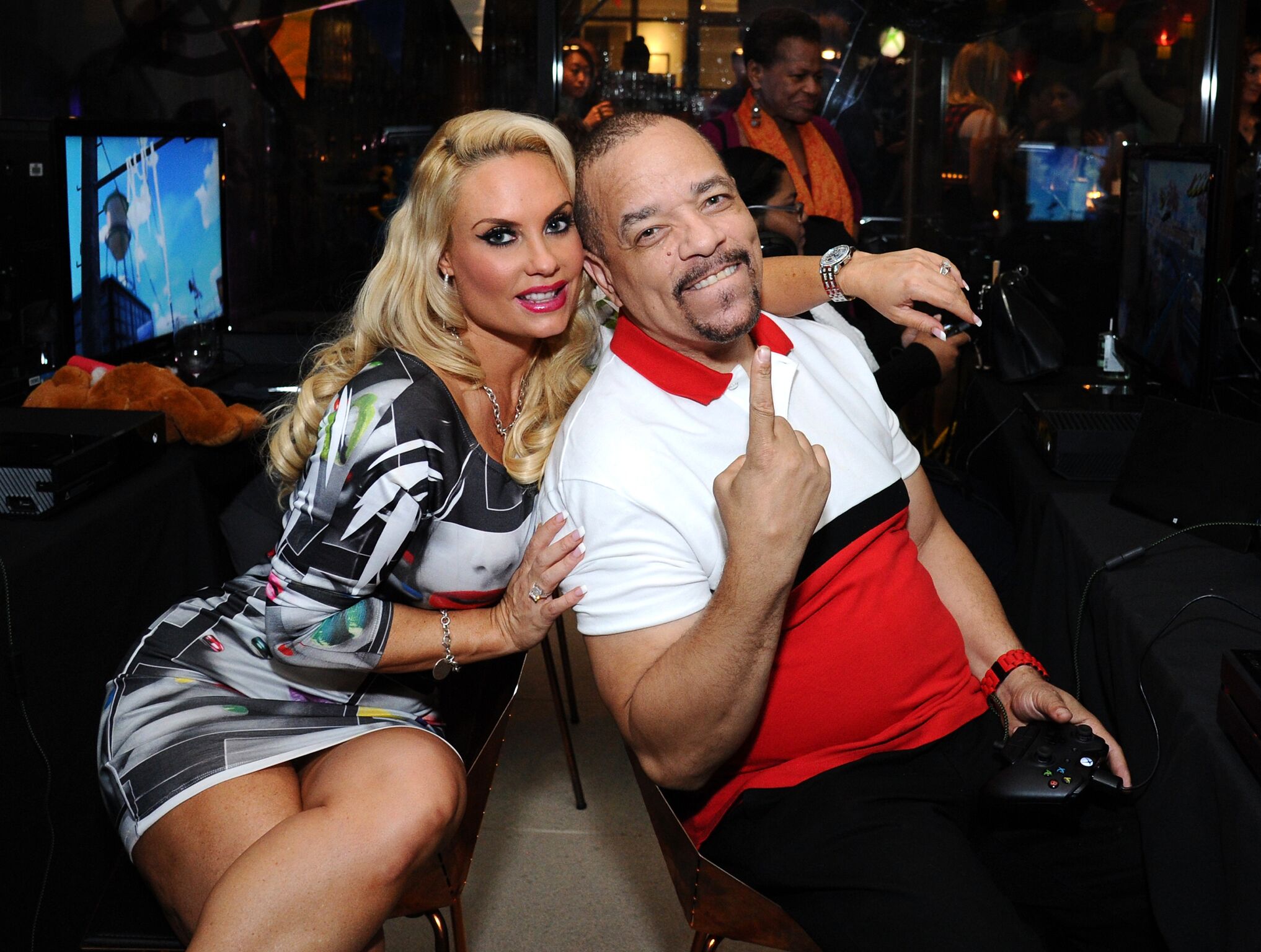 Sometimes, Coco loves to flaunt her curves and toned physique. She does not mind leaving little to the imagination, from sexy swimwear to revealing clothes.
Her recent post showed the model in a shimmery gold crop top with a long slit. Coco's blond hair and glammed up look complimented her black bottom. The on-screen diva struck many hot looking and daring poses while she quipped: "Goldie."
Fans did as instructed and the outcome was hundreds of likes and comments. Although one person complimented the on-screen diva, they added a piece of advice. @danigirl949 said: @coco you're prettier in person and your natural photos. You don't need all that photoshop."
Despite how she chooses to look, she is blessed to have a man that appreciates her on the inside and the outside.
Less than three months after they met, they became fond of each other and made the serious decision of exchanging marital vows.
There is a twenty-year gap between Ice-T and Austin, but they seem to have conquered all odds and have maintained an enviable relationship for eighteen years.
The duo are parents to Chanel, their only child and daughter together. Their relationship began shortly after they met. At first, Austin did not know who the rapper was, but Ice-T was determined to connect with the model at first glance. He confessed:
"There was an instant physical attraction, but I was at a point in my life where I was ready to slow down. I wanted a partner. I wasn't in a position to be dating a beautiful psychopath."
Less than three months after they met, they became fond of each other and made the serious decision of exchanging marital vows.
While many must have expected their union to end due to the rush, the couple has proven that a short term courtship can lead to a lifetime together.
Although the pair may be enjoying their relationship, they sometimes have to deal with some lows in between. In June, Ice-T shared the heartbreaking news that his father-in-law had been diagnosed with the novel coronavirus.  However, it appears that he is responding just fine to treatment. 
The couple is very supportive of one another in terms of family matters and when it comes to dealing with trolls on social media.