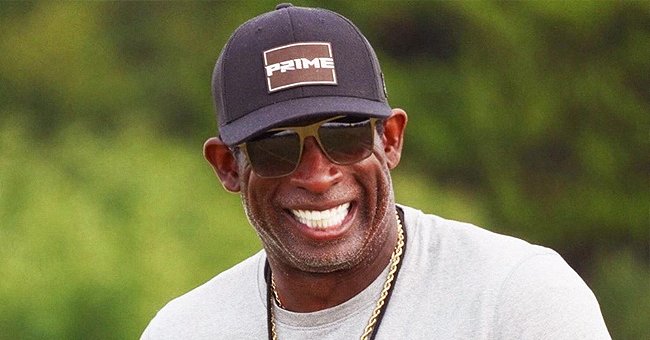 Instagram/deionsanders
See How Deion Sanders Celebrated His 53rd Birthday with His Kids & Fiancée Tracey Edmonds in a New Video
Former NFL star Deion Sanders recently turned 53 years old and his fiancée, Tracey Edmonds showed her fans on Instagram how they celebrated as a family.
Former NFL player Deion Sanders has had quite an interesting life. From playing in the NFL for 14 seasons to becoming a sports analyst, Sanders has always been on top of his game.
On August 9, the sportsman turned 53 years old and there was no one more excited than his fiance, Tracey Edmonds.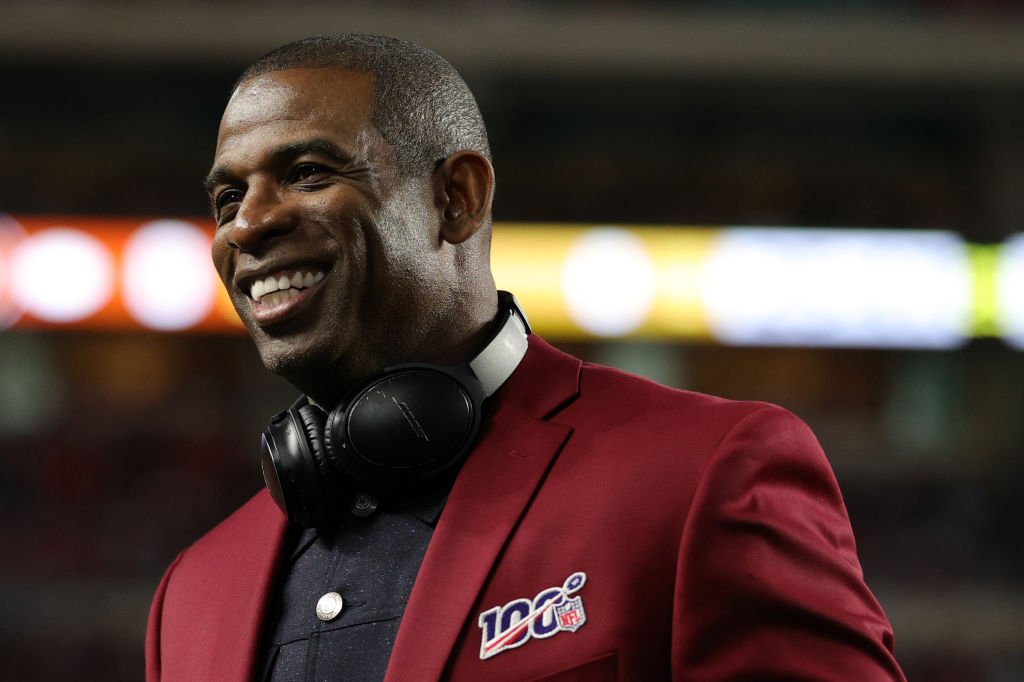 Deion Sanders on the field prior to Super Bowl LIV between the San Francisco 49ers and the Kansas City Chiefs at Hard Rock Stadium on February 02, 2020 | Photo: Getty Images
Edmonds shared a celebratory post with videos of the little get-together she planned for him on Instagram with a touching love note for her sweetheart. She wrote:
"He's a man who doesn't really like surprises and is happiest just being at home and around those he loves!"
Edmonds revealed that every year, the entire family struggled with figuring out what special gesture or thing they could do or give Sanders on his birthday.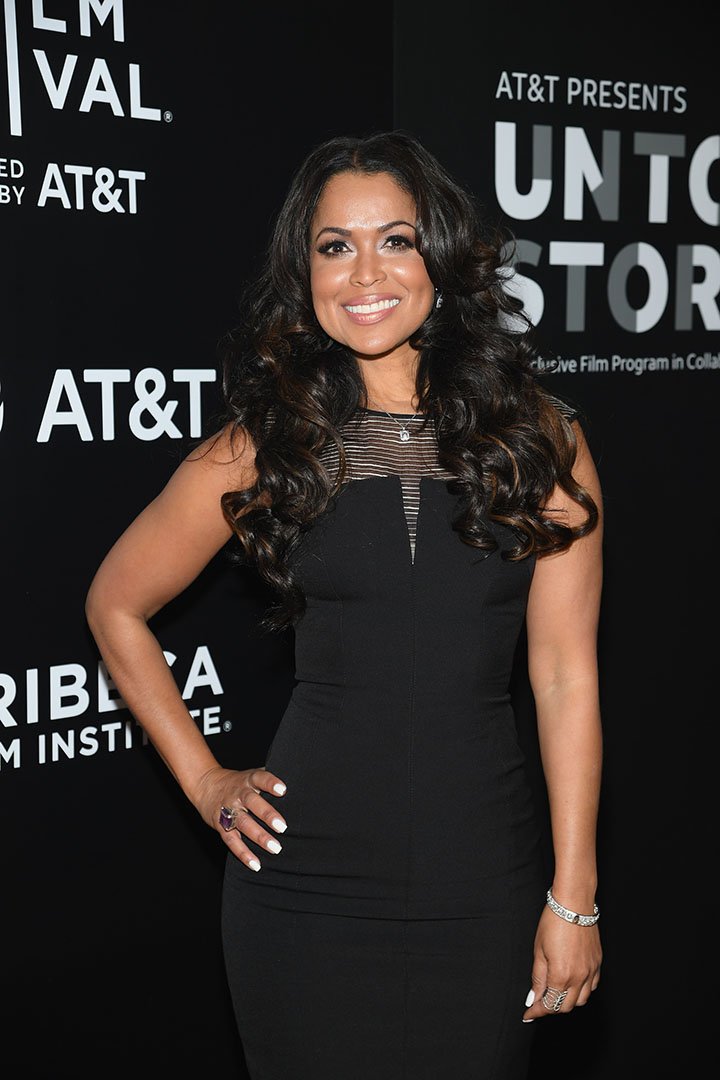 Tracey Edmonds attends as AT&T and Tribeca host the 2nd Annual Luncheon for "AT&T Presents: Untold Stories" at Thalassa on April 11, 2018 in New York City. I Photo: Getty Images
It turned out that just being with family was enough. She thanked some friends who helped her put together a little surprise, a small get-together with his grown-up kids. Even though he was not surprised, she knew he appreciated it.
After she was released, the mother of three claimed that she was not given a fair trial over the allegations posed against her.
Just two hours before Sanders clocked 53, Edmonds took the opportunity to brag about being six months older than him with a pre-birthday celebratory post showing them having a good time dining at Four Winds Steak House.
Sanders' 28-year-old daughter, Deiondra also wished her old man a happy birthday on Instagram. She shared photos of herself with him and captioned:
"Happy Birthday to my daddy or better known as THE GOAT @deionsanders !! You know what's going on. Love you?"
Grateful for the outpour of love, the birthday boy thanked his daughter with a comment on her post, adding that he loved her. Sanders shares his daughter Deiondra and her brother, Deion Jr. with his first wife, Carolyn Chambers.
He shares two sons, Shedeur and Shilo and a daughter, Shelomi, with his second wife, Pilar Sanders. The football Hall of Famer's divorce with Pilar became a highly publicized drama.
The Hall of Famer told Wall Street Journal that he had to be wise and take timely and cautious decisions to make sure he protected his children and his brand from the scene that his ex-wife, Pilar, created.
Pilar was extremely upset about the divorce to the extent where she allegedly ruined the former football player's name. Deiondra, his daughter, eventually stepped in to defend her father, with a series of tweets accusing her stepmother of being a gold-digger looking to slander her father.
Pilar's outbursts and reactions landed her in jail and she was banned from seeing her kids after she reportedly violated their divorce decree and visitation schedules, disappearing with the children for long periods.
She was also arrested on domestic violence-related charges after Sanders alleged that she attacked him. After she was released, the mother of three claimed that she was not given a fair trial over the allegations posed against her.
The divorce was finalized in 2013 and as Sanders always claimed, he was all about the kids. He also said that raising his kids could be crazy at times but he loved them to bits.
The sports analyst got engaged to his lady love, Edmonds, in 2019, and they have been a happy couple ever since, making the most of their lives together. Happy birthday Sanders!
Please fill in your e-mail so we can share with you our top stories!