TI Spends Time with His Daughter Heiress before Bedtime – Watch Them Bond over Bedtime Stories
T.I warmed hearts as he was filmed spending some quality time with his mini-me, Heiress. The doting dad was seen sharing a bedtime story with the little tot.
T.I. showed off his stand-up dad qualities in a recent social media update on Tiny Harris' Instagram page. T.I. and his toddler daughter were videoed in the interior of their lush bedroom.
The father-daughter duo was breathtaking as they enjoyed an excellent family time while T.I. narrated a bedtime story.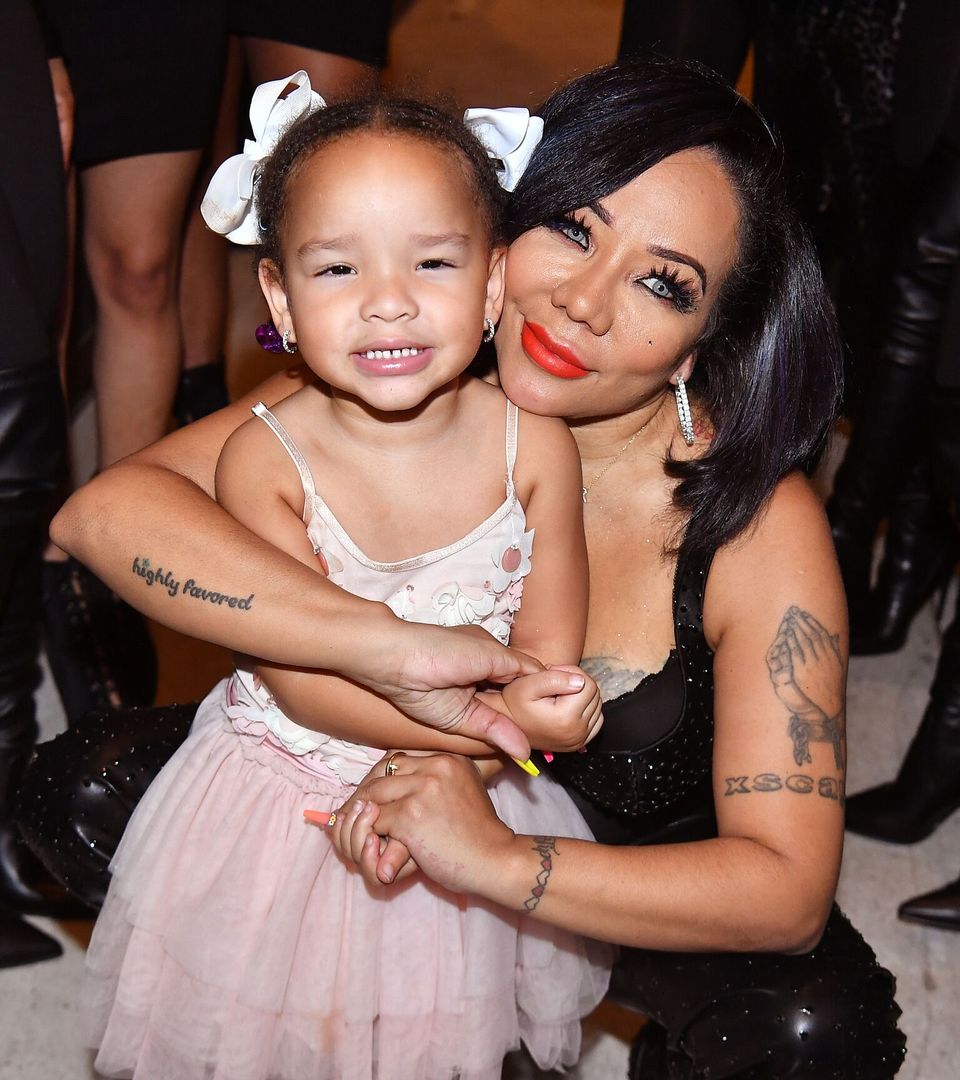 A SWEET MOMENT
In the video, A-list rapper T.I and little Heiress indulged in some dad-daughter moment in the family's lush bedroom. While the music star lounged in bed, Heiress sat perched, listening to him while showing signs that she was sleepy.
At a point, T.I got his daughter's signals and proceeded to prepare her for bed. As he tucked Heiress in, T.I, whose real name is Clifford Harris, continued his bedtime story while star mom, Harris gave a hearty peal of laughter from behind the camera. 
HEIRESS IS ADORABLE
The award-winning singer and her spouse are acclaimed stars in their rights. Still, one interesting fact is that their last child, Heiress,4, is already building a captivating personality. Many fans would reckon that the little girl knows how to steal hearts.
From showing off her multilingual skills to dazzling followers with her intelligent conversations, Heiress is on her way to becoming a media personality. She was once in the news after donning her mom's blonde wig and bringing on a sassy attitude to match her glam.
HEIRESS' CUTE MOMENTS
The four-year-old made news headlines after blowing fans away with her vocal talent when Heiress' mom shared a candid video of her singing her version of Xscape's "Who Can I Run To?" Tiny could not help cheering the baby girl and fawning over her.
Heiress is proving to be a little girl with many talents as confirmed by her Tik Tok adventures. A copy of her video was shared to Instagram as the youngster expertly did her version of the "Wipe It Down" challenge. Heiress' video showed her flashing a bright smile and switching outfits.
INSIDE THE HARRIS FAMILY
While T.I and his fellow star partner have been known for their musical achievements and marital ups and downs, the duo worked hand-in-hand to raise their brood. 
They met in 2001 and at the time, Harris was already a successful act in the music industry while T.I was upcoming. Harris, an Xscape star, was skeptical at first but fell in love in time.
Harris and her love interest tied the knot in a lavish 2010 ceremony and became parents to three kids. They formed a blended family with their kids from older relationships.