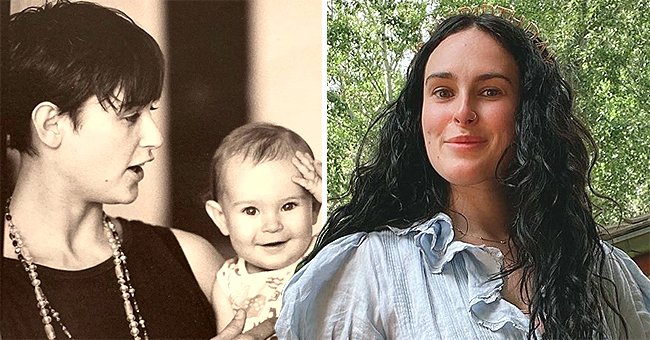 instagram.com/demimoore | instagram.com/rumerwillis
Check Out the Before-And-After Pics Shared by Demi Moore on Daughter Rumer Glenn's Birthday

Demi-Moore celebrated her eldest child, Rumer Glenn, as she turned 32. The sweet mother posted adorable images of her firstborn, followed by a heart-melting caption for the celebrant.
Award-winning actress Demi Moore shares three kids, Rumer, Scout, and Tallulah, with ex-husband Bruce Willis. Willis is also a seasoned entertainer who has gained the respect from fans and co-stars in the movie industry.
Recently, the former couple's first child turned 32, and the entire family was happy to celebrate her. Moore took to Instagram to share snaps of her daughter on her Instagram story.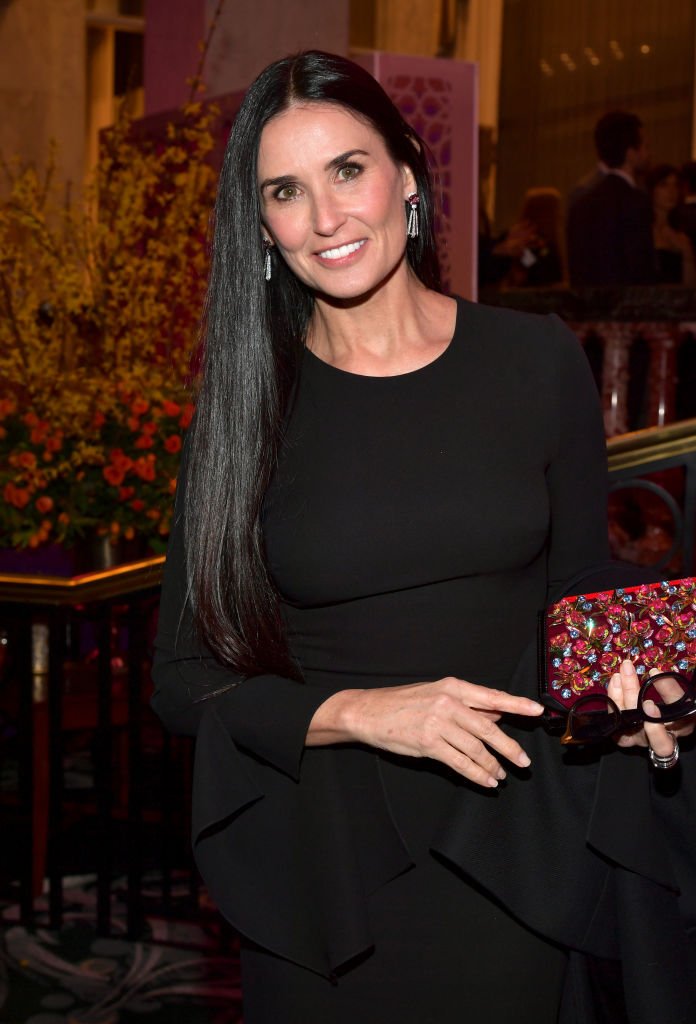 Demi Moore at the Women's Cancer Research Fund's Gala at the Beverly Wilshire Four Seasons Hotel on February 28, 2019 | Photo: Getty Images
The first showed before and after images of Rumer behind the wheels of a car both as a baby and an adult. Another was an image from the celebrant's social media page. Moore shared the post on her snap, showing her daughter in a free-flowing dress.
Shortly after the shared snaps, the legendary actress took to Instagram to show some throwback images of herself and the 32-year-old. Under the post, Moore said:
"...You are a magnificent woman but you will always be my baby...I love you forever and a day."
Willis's former wife also admitted that her firstborn, who introduced her into motherhood, changed and redefined her life. Thousands of fans joined in the celebration and well wishes.
Her other daughters were not left out, as they equally celebrated their sister. Tallulah went online to proclaim her love for Rumer after sharing an image.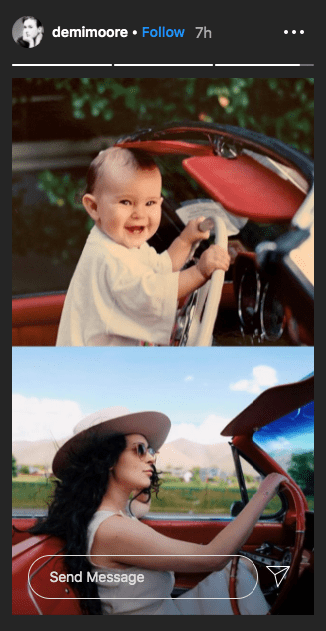 Images of Rumer Glenn as a baby and adult behind the wheels of a car | Photo: Instagram/@demimoore
Scout also shared a similar image, but her post was supported by a lengthy caption. She referred to her sister as her best friend and confessed that her sister meant so much to her.
The celebrant was also in high spirits, and she shared several beautiful images online and expressed the feeling of awesomeness in words. Rumer said:
"I am so excited for this year, my own personal New Years...I am endlessly grateful for your love and support..."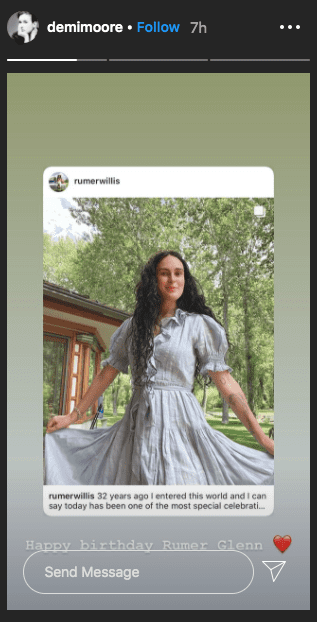 A picture of Rumi Glenn in a free-flowing dress posted on Demi Moore's Instagram Story. | Photo: Instagram/@demimoore
The Willis siblings, alongside their mom, are close to each other, and over the years, they have proven to have each other's backs. Tallulah, the youngest of them, has been open about her past struggles with alcohol.
She began drinking at a young age and got addicted to alcohol and abused dangerous substances. Rumer was there to help her. Reportedly, the eldest Willis daughter allowed her young sister to live with her for some time.
Later, Moore took over the watch and care of her daughter. Thankfully, Tallulah became sober and has been advocating for mental health while keeping people enlightened. During her younger years, she starred in a couple of on-screen productions.
Now that she is older, she has ventured into the fashion industry, and recently, she launched her clothing line "Wyllis." Tallulah is also a talented artist whose works are often shared on her social media page.
Please fill in your e-mail so we can share with you our top stories!