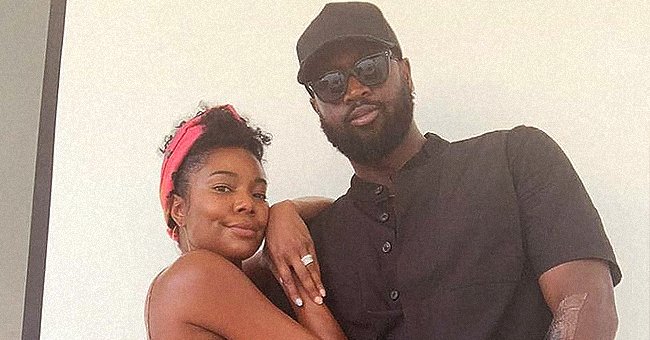 Instagram/gabunion
Gabrielle Union and Dwyane Wade Look Happily-In-Love Posing Together in Sweet Couple Pictures

The "Being Mary Jane" star and the former Miami Heat player know how to keep the romance alive following six years of marriage and a child together, and her social media activity proves it.
47-year-old actress Gabrielle Union and 38-year-old former NBA star Dwyane Wade are a pair of achieved individuals, each in his/her own area, but it is safe to say that their favorite titles to be referred to are as "Mom & Dad."
Those were the words Union used to caption a series of joint selfies of her and her husband that she posted to her Instagram feed on August 15, 2020, taken from the family's home.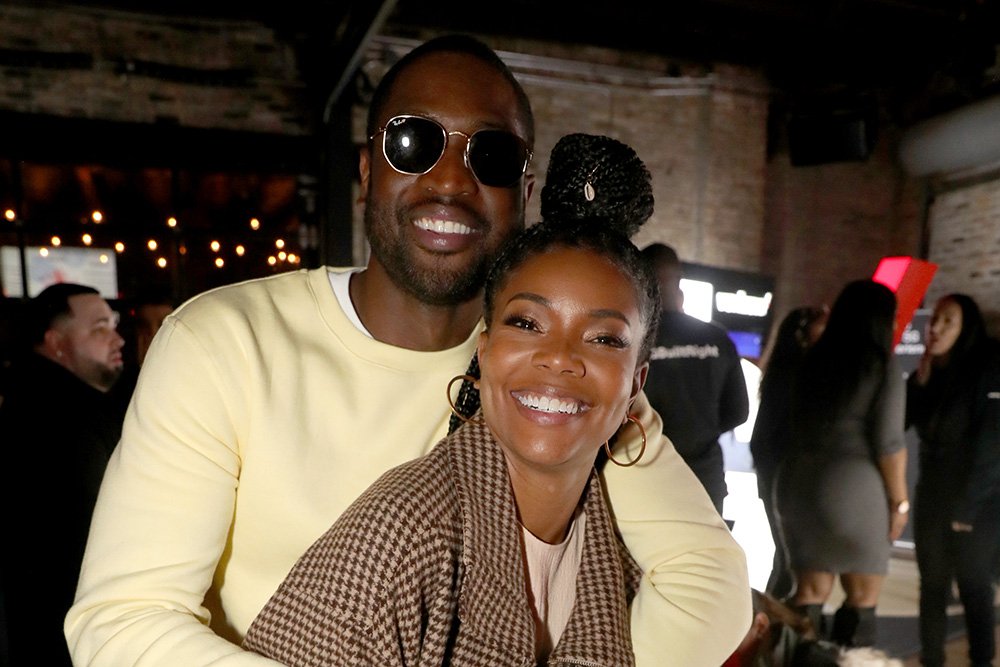 Dwyane Wade and Gabrielle Union attend Stance Spades At NBA All-Star 2020 at City Hall on February 15, 2020 in Chicago, Illinois. I Image: Getty Images.
The couple appeared in a slideshow of three pictures, all taken from a low angle as if the camera was put on the floor to take the images.
Union was wearing a long and fitting dress in white and beige stripes and she kept her hair up and back with a pink headband. Wade wore a black flannel shirt with short sleeves and matching black shorts and a baseball cap.
In the last of the three pictures, the couple looked like they were about to share a kiss on the lips, with Union holding her beau by the neck as he leaned towards her.
"Kaavia's parents," the Buzzfeed Celebrities Instagram profile added in the comments section of the post, in reference to the one-year-old daughter the two share.
"Beautiful picture of the two of you," recognized a fan in another comment. "I need my man to always look at me like a schnack!" wrote a third user.
MATERNITY JOURNEY
While Wade has three children from a previous relationship in addition to Kaavia, the latter is Union's only child, and the actress recently opened up about her difficult pregnancy journey on Katie Lowes' podcast, "Katie's Crib."
Union recurred to in vitro fertilization many times before welcoming her daughter, born in 2018, but an undiagnosed condition had ended her previous attempts at conceiving, she later found out.
The actress recalled how she tried IVF with several of the top doctors in the field with no success, and it was only when she went to Dr. Kelly Baek in California when she learned what was getting on her way to motherhood.
All it took was an ultrasound with Dr. Baek for Union to be properly diagnosed with Adenomyosis, a condition that affects a woman's ovarian reserve, making it less likely to become pregnant since there are a few eggs to fertilize.
Fortunately, Dr. Baek offered Union a solution right away and after warning Union about how challenging it was going for her to see her pregnancy get to term, she told her about the drug called Lupron that was going to make it possible.
However, the drug comes with an undesired side effect, causing brittle bones, something that was going to be damaging to Union's body as well as her very active acting career.
Nevertheless, and even if she only had a 30% chance of succeeding, Union was ready to go through it, but after a frank conversation with her husband, the couple opted to have their child via surrogate.
After this important decision, Union and Wade were blessed with their first child together, welcoming Kaavia on November 7, 2018.
ENCOURAGING SELF-CARE
It was hard for Union to put herself first during her maternity journey since she was so eager to be a mother, but after what she went through, she learned the importance of self-care and she is encouraging fellow mothers to do the same.
In the aforementioned conversation with Lowes, Union pointed out the pressures put on women in general and mothers in particular for them to always put others first than their own well-being, encouraging them to advocate for self-care.
"We say in our family and in our crew, 'We all we got.' [sic] Start with you first," the actress and mother-of-one told Lowes.
Please fill in your e-mail so we can share with you our top stories!