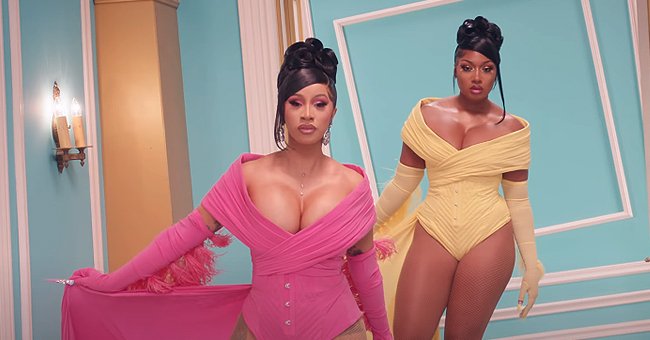 YouTube/Cardi B
Cardi B Gifts Megan Thee Stallion Special Birkin Bag to Celebrate Success of Their Song 'WAP'
After the success of the song "WAP," Cardi B gifted fellow female rapper Megan Thee Stallion a special Birkin bag in celebration.
Female rapper Megan Thee Stallion took to her Instagram page to share a video showing the moment she unboxed a special gift from Cardi B.
The gift was a Birkin bag and a delighted Megan showed it off. The bag had scenes from the video of their song, "WAP" painted on it. There was also a special message from Cardi on it. It read, "Thank you, Meg, really appreciate you!"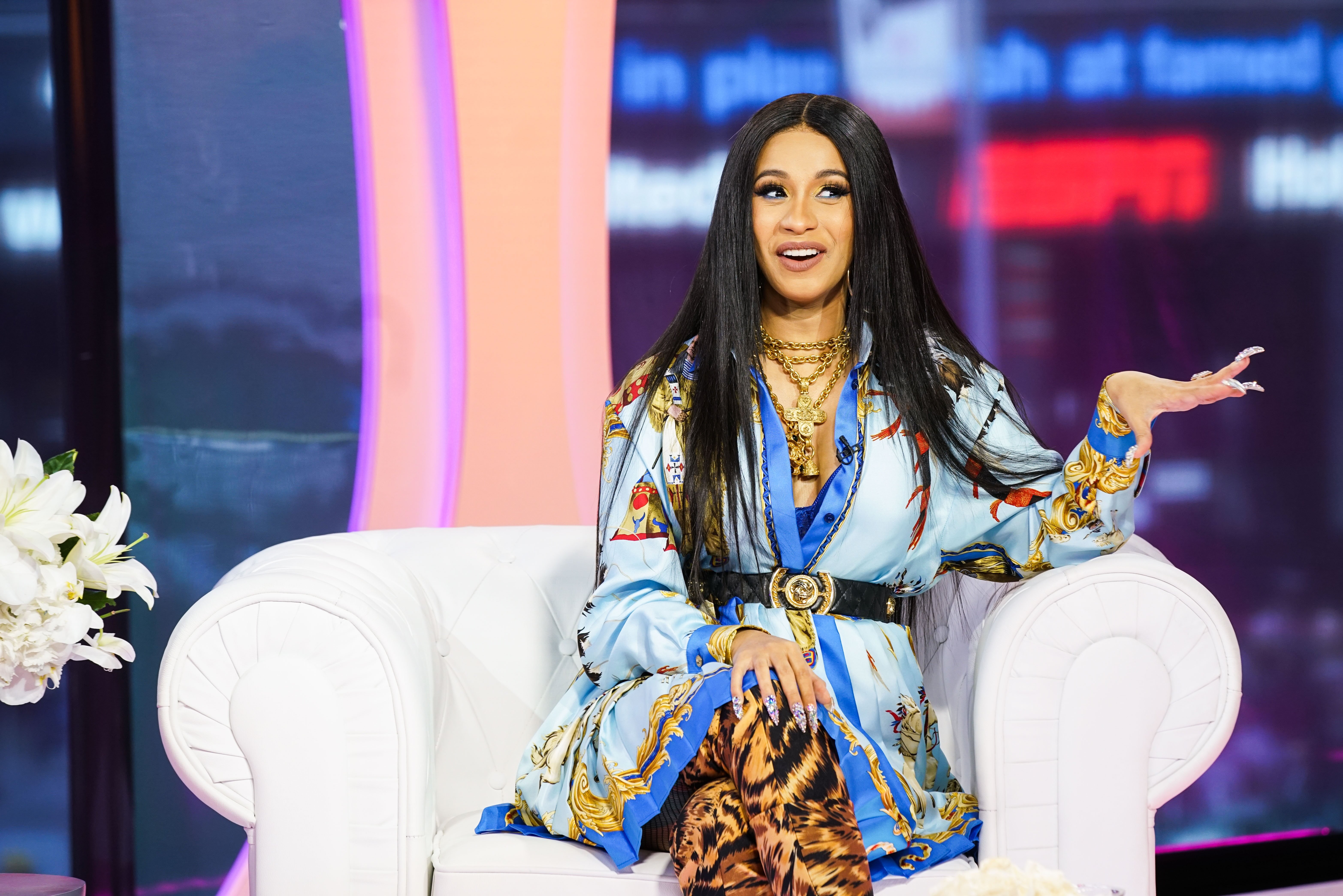 Cardi B at the "TRL: Party with Cardi" on MTV on April 11, 2018. | Photo: Getty Images
Megan could hardly contain her excitement in the post's caption as she expressed happiness at the gesture from Cardi.
In the caption, she explained that her manager walked up to her and told her that Cardi sent her something. She also wrote:
"Thank you frennn [sic] omg I can't believe you. I wonder what I'm gonna [sic] get her @iamcardib."
Cardi's gift to Megan came after their new song, "WAP" rose to the top of the Billboard charts. In doing so, it became the first female rap collaboration to debut at no.1 on Billboard.
The unique Birkin bag had the image of a white tiger that was surrounded by water drops. Besides the tiger, there was a painting of Megan in a white tiger print bodysuit.
In May, Offset presented Cardi with lavish gifts to mark Mother's Day, buying her two new Birkin bags and roses worth $12,000.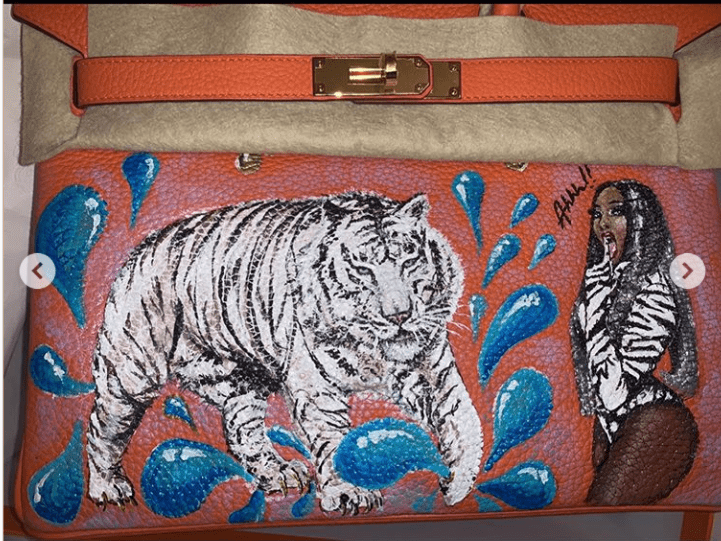 Megan Thee Stallion shows off Birkin bag that Cardi B gifted her | Source: Instagram.com/theestallion
The gift from Cardi to Megan is quite expensive. Without customization, Hermes Birkin bags usually cost around $13,000 and are typically carried by the most famous faces.
It is a gift that is worth it, given how Cardi and Megan have shattered music records in the United States. Their song was streamed by over 93 million people in its first week which is higher than any track in history.
While the song has been a success all over the world, Cardi and Megan have also received criticism from some quarters. But these criticisms only highlight the rappers' success.
Cardi's gift to Megan is clearly in commemoration of their song's success. However, the "Bodak Yellow" rapper might have gained some inspiration from a similar gift from her husband, Offset.
In May, Offset presented Cardi B with lavish gifts to mark Mother's Day, buying her two new Birkin bags and roses worth $12,000.
The gesture by Offset added to his wife's exquisite collection of Birkin bags and she was pleased with it, sharing her joy with fans in a social media post and thanking her husband for the honor.
Please fill in your e-mail so we can share with you our top stories!