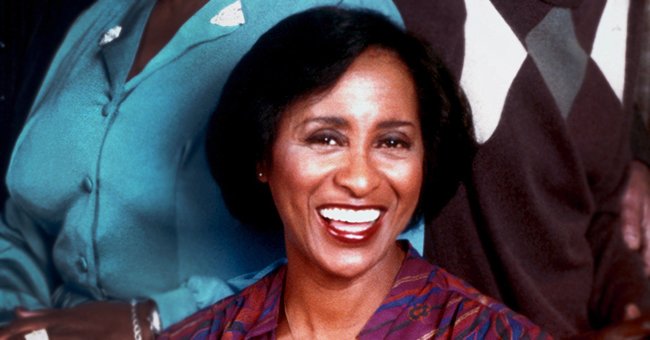 Getty Images
'The Jeffersons' Star Marla Gibbs' Daughter Shares Rare Family Snaps with Her Son on His Birthday
"The Jeffersons" star Marla Gibbs' daughter gave a rare glimpse into their family after sharing a photo on her son's birthday.
Angela Gibbs, daughter of "The Jeffersons" star Marla Gibbs has given fans a rare peek into her family after sharing a post of herself with her son to her Instagram page.
The star shared the series of photos showing her and her son, Amil Gibbs through the years in celebration of his birthday.
Like her mother, Angela has a diverse background in the entertainment industry as an actor, producer, writer, and director.
And she is close to her son, who she shared a touching tribute to, calling him her true ride or die. The proud mother also wrote:
"Our family's spiritual guru and the one who holds us together! You are a great dad, grandson, brother and son and I'm so grateful for you and your crazy humor, insight and wisdom."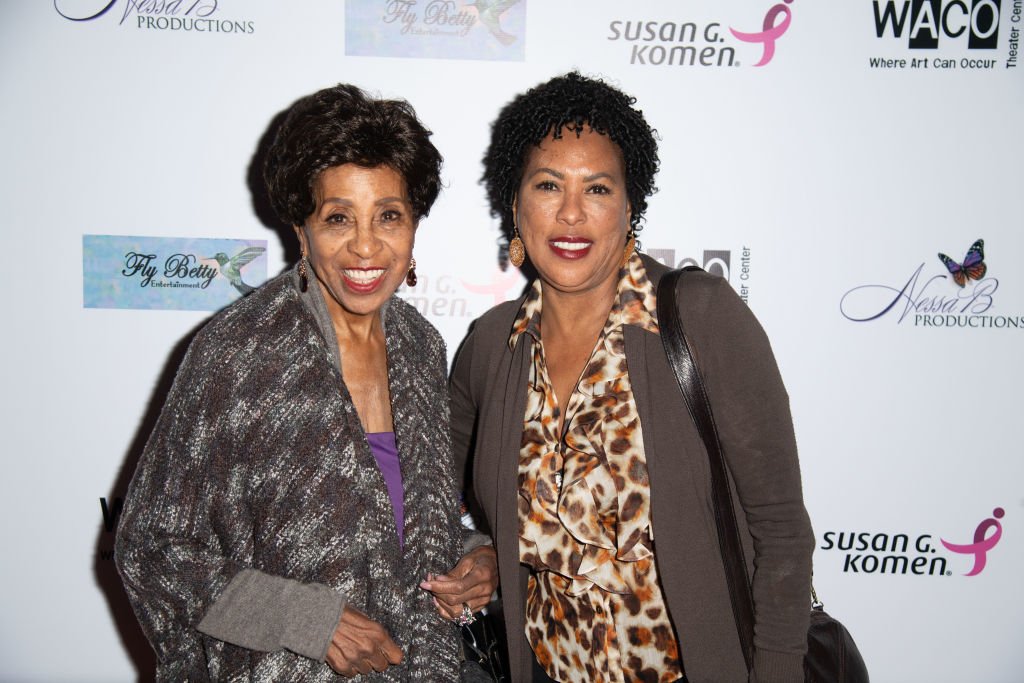 Marla Gibbs and Angela Gibbs attends the opening night of WACO Theater Center's "Letters From Zora" on May 11, 2018 | Photo: Getty Images
Angela often shares photos of her son, even calling him the best dad she knows on Father's Day, accompanied by a picture of Amil in a blue shirt covered in white flowers.
While Angela has made an impressive career for herself, she got the acting bug from her mother, who was the sitcom queen in the 1970s and '80s.
Her role in the hit sitcom would never have happened if it was not for Ernestine McClendon.
Her mother, Marla made a name for herself after appearing in the widely popular show, "The Jeffersons" as Florence Johnston, the sassy housekeeper.
In 2017, Marla opened up about her time in the role, revealing that it had changed her life. She also spoke of its importance to her fans. She said:
"'The Jeffersons' brought me a lot of love that was missing in my life. People still tell me, 'I love you,' and bid grown men will say, 'I gotta have a hug, Ms Gibbs' - and I'll hug them."
Marla admitted that her role in the hit sitcom would never have happened if it was not for Ernestine McClendon, her agent who complained to the Hollywood Reporter that her actors were never seen.
After that, doors began to open. The actress recalled previously going to see Norman Lear's casting agent and being ignored but after McClendon's complaint, the agent finally paid attention and she got the role.
From there, it was a career that has spanned over four decades with recent roles on hit shows like "American Horror Story: Hotel," and "Scandal."
The star has also appeared on "Black-ish" as well as the comedy "Love Jacked" where she played Grandma Rose.
Please fill in your e-mail so we can share with you our top stories!