Jinger Duggar Vuolo Suffered a Miscarriage Last Fall – Here's What She Had to Say about Her Heartbreaking Loss
As "Counting On" stars Jeremy and Jinger Duggar Vuolo ready themselves to welcome another child into the world, the couple opened up about the child they so tragically lost. 
Ahead of a new episode of "Counting On," a preview clip showed how Jeremy and Jinger Duggar Vuolo opened up about suffering a miscarriage last fall.
The couple is already parents to their 2-year-old daughter Felicity, and the last thing they expected after sharing the news with their family, was to lose their child.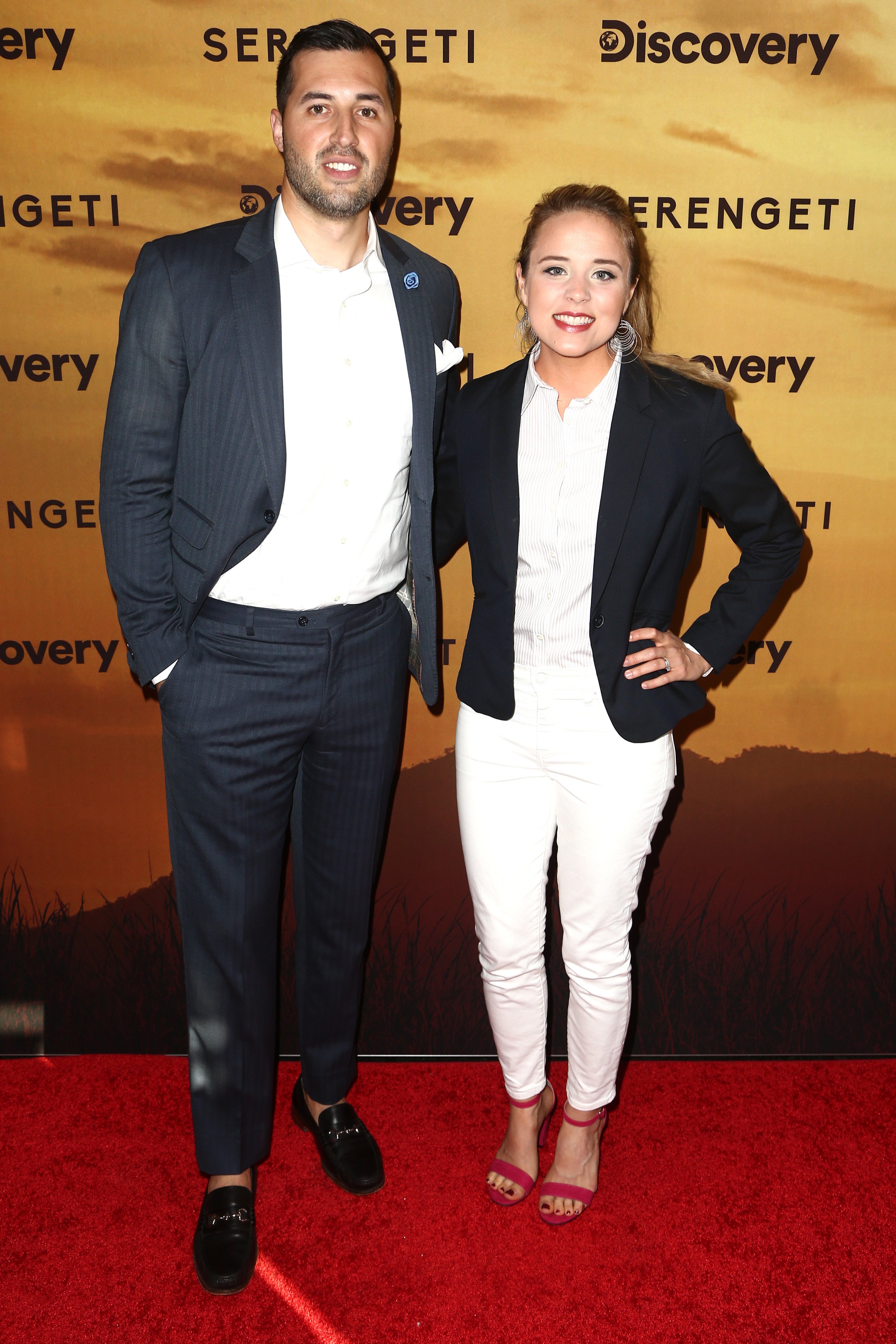 HOW IT HAPPENED
In the clip, Jinger shared her experience, as she said that "concerning signs" started that evening after they told their family and friends that they are expecting.
Throughout the night, her spotting became more and more. The next morning, the couple went to see a doctor, but the news was exactly what Jinger dreaded, as she added:
"We went in and they tried to check for a heartbeat, but they couldn't find one. They did an ultrasound and said that we had lost the baby."
THEY NEVER SAW IT COMING
It was a loss that "hit [them] hard." They had just shared the news of being pregnant with those close to them mere hours before they lost the baby again. However, time for celebration and new life came around again.
THEY ARE EXPECTING AGAIN
Jeremy and Jinger tied the knot back in November 2016, and they brought Felicity into the world in July 2018. Now, Jinger is fifteen weeks pregnant, and everyone is "so excited."
Felicity can't wait to become a big sister and Jinger have had "a lot of check-ups" so far to make sure their baby is healthy. Sharing the news with PEOPLE, Jinger added:
"We are so excited. Felicity is going to have a sister. Everything looks great with the baby. We're so thankful."
ALL AND MORE IN THE NEW SEASON
Even though Felicity doesn't quite grasp the concept of her mom being pregnant yet, she does go up to Jinger's growing bump and say "baby, baby."
Jinger and Jeremy's emotional share came as a part of the ups and downs faced by the family in the new season of their reality show that airs Tuesdays on TLC.
But Jinger is not the only Duggar pregnant with her second child. 22-year-old Joy-Anna Duggar is getting ready for her second bundle of joy as well.
The reality star recently had a baby shower, and she proudly showed off her growing baby bump in pictures she posted to social media. Sadly, Joy-Anna also suffered a miscarriage about a year before falling pregnant again.