Us Weekly: Meghan King's Ex Jim Edmonds Wants Full Custody of Their Kids – Details of Their Case
Meghan King's ex-husband Jim Edmonds is not happy with the custody arrangements between them and he has requested full custody of their children. Check out the intriguing details of their case.
Jim Edmonds, a retired baseball player, and Meghan King finally dissolved their marriage last year in October. The pair was given shared custody of their children, but Edmonds is not on board with the arrangements.
The former couple is parents to three kids named Aspen, Hayes, and Hart. Edmond also has four kids from previous relationships, making his kids a total of seven.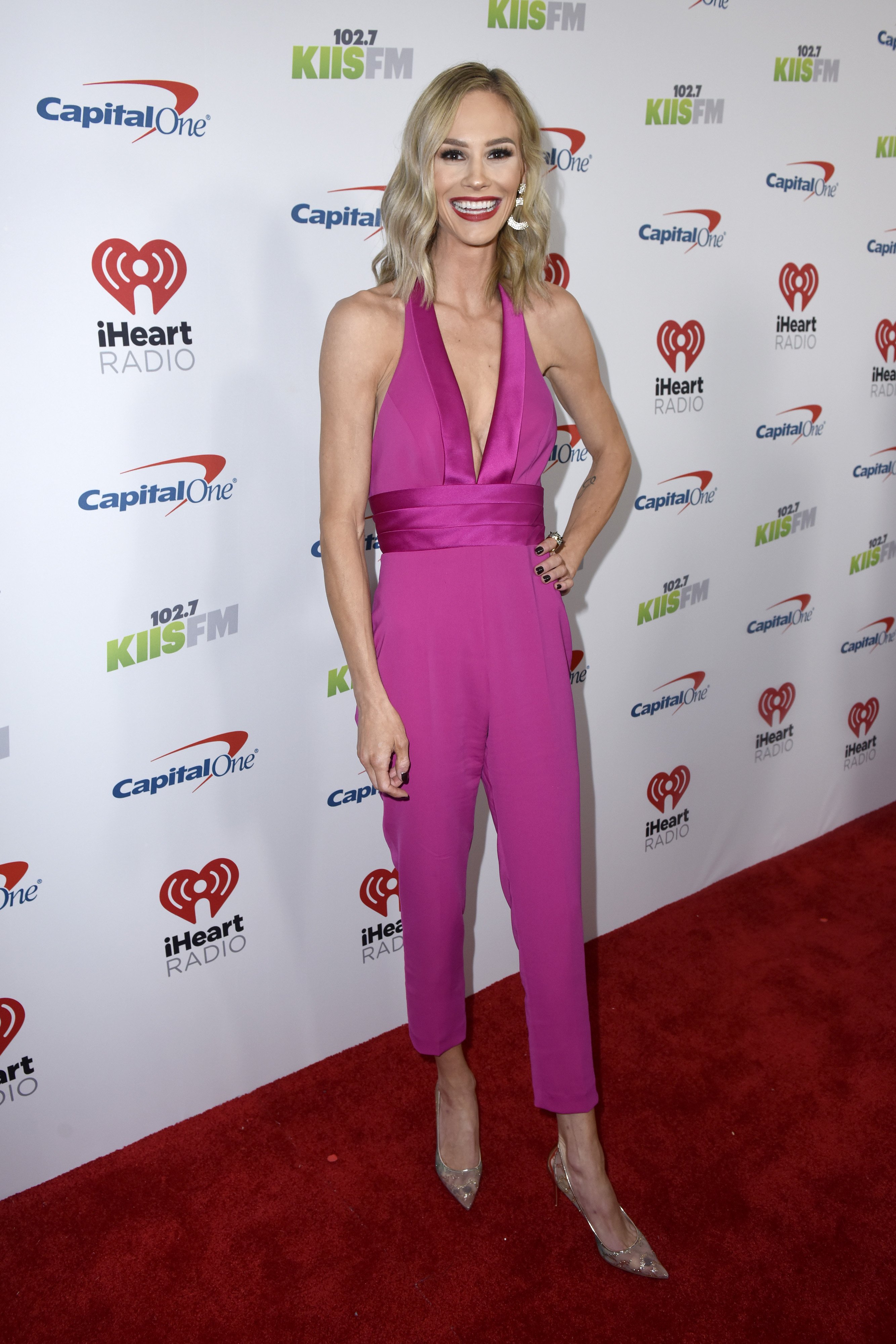 Still, he is very involved in the lives of his younger kids. A close source explained that the father of seven is angry with the way that King is handling the custody of their children. According to the source:
"Jim... is getting increasingly upset that Meghan has been out of town during portions of her custodial time."
The source stated that there had been multiple occasions that he had to leave the kids with King's nannies because she was away from home.
After several such experiences, Edmond wants the custody arrangements to be readjusted since his ex-wife is not often around to handle their kids.
The former couple was married for nearly five years. Their marriage hit the rocks after Edmond filed for divorce. His ex-partner alleged that he was unfaithful towards the end of their marriage and that he was having an affair with one of their nannies. However, these claims were denied by the retired baseball player.
Edmonds has also found love again with his girlfriend, Kortnie O'Connor.
This is not the first time Kinh will levy an accusation on Edmonds. A few months ago, she claimed that he did not support her with the required finances for their kids.
The accusation was again denied by a representative of the retired baseball star, Steve Honig. The rep defended the father of seven and explained that his parenting skills are not questionable. Honig said:
"Jim has seven children and understands that as a parent, you run your life around your kids..."
Both parents have revealed that they want the best for their kids, irrespective of the allegations and what the headline says. King has also come out to defend her out of town movements. She stated that she is a working mom and ensures that she leaves her kids with a trusted person during her absence.
Apart from the back and forth with her former husband, she appears to be doing great as a divorcee. She excitedly shared her new name online a few weeks ago.
King showed her fans that she no longer bears Edmonds, and confessed that it feels good to go by her name, "King."
On her social media, King has blessed her numerous fans with posts of her new lover, Christain Schauf. Reportedly, they began dating in March, and the lovebirds have been spending a lot of time together.
Edmonds has also found love again with his girlfriend, Kortnie O'Connor. The father of seven has credited O'Connor for making him a better person and bringing hope to him when he was down.
The former couple may have ended their marriage, but are taking necessary steps to ensure that their kids get the best parenting they can offer, irrespective of their differences.