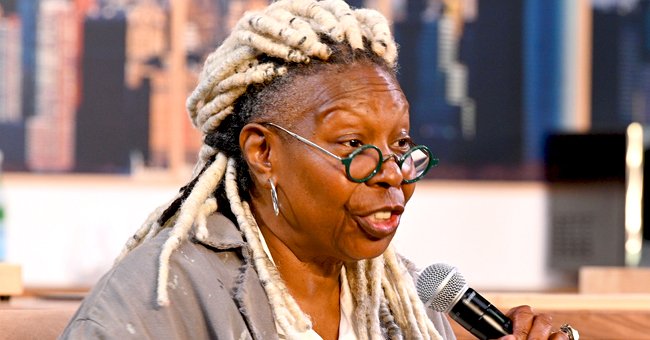 Getty Images
Get a Sneak Peek of Whoopi Goldberg's Gorgeous Home
After years of hard work, talent, grit, actress, comedian, and all-around television personality, Whoopi Goldberg has one place that she truly calls home; her sprawling New Jersey mansion.
For an actress and multi-hyphenate TV star like Whoopi Goldberg, it is not surprising that the place she calls home is as classy, sophisticated, and charismatic tunning as she is.
Goldberg worked hard to earn her spot as one of the entertainment industry's most accomplished figures, so it came as no surprise to her fans that her New Jersey home was as lavish and photo-worthy as they come.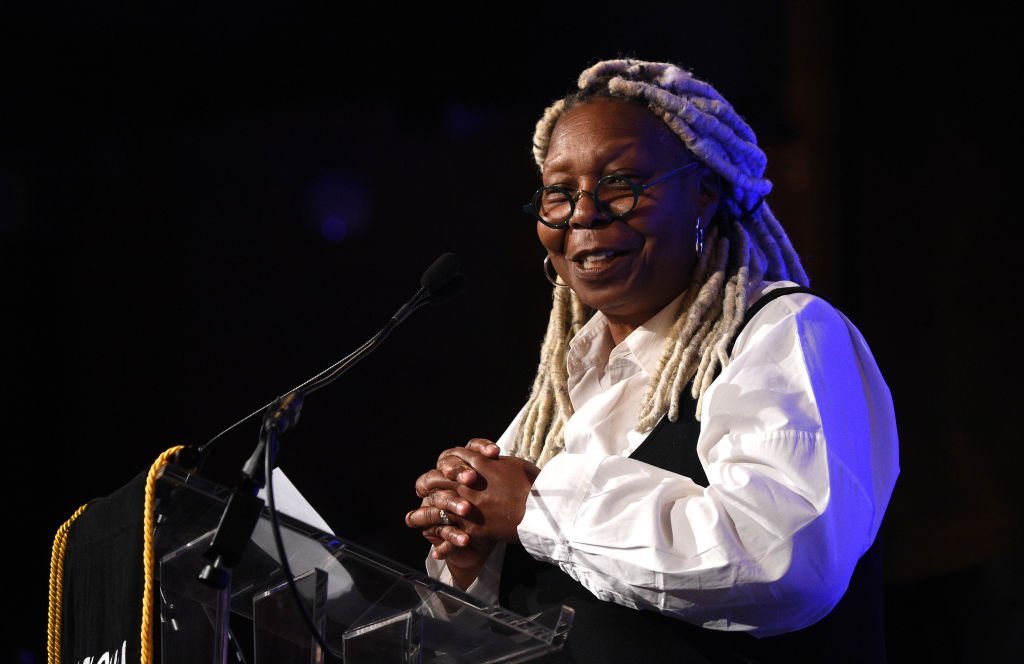 Whoopi Goldberg speaks onstage during The National Board of Review Annual Awards Gala at Cipriani 42nd Street | Photo: Getty Images
Set in a gated community of one of the most exclusive private neighborhoods New Jersey's West Orange boasts of, Goldberg's gorgeous Georgian Colonial-style mansion where she has been in quarantine has frequently featured in her recent social media posts.
In a July 31 Instagram post, the television show host shared a video of herself joining in on the #mystartingfive Instagram challenge. As she pledged to vote, the video gave a brief glimpse at a small portion of her home, featuring artistic and pristine modern decorations. Her caption read:
"Thank you @shaq for nominating me for the #mystartingfive challenge. I am pledging to vote this November."
Behind the actress was an adorable baby Yoda statue, as well as several art pieces hanging on the walls. In a much-earlier June Instagram post, fans got a glimpse of a regal stairwell in the background as Goldberg addressed the issue of the Black Lives Matter Movement in relation to the catholic church.
As was consistent with several other glimpses of her home, art frames lined the walls in an orderly fashion, all of which seemed to give the room a certain timeless air.
The 64-year-old who reportedly once lived in a comfy loft in Wooster Street in SoHo left that hectic life for the more private life New Jersey offered.
In May, when Goldberg posted a video of herself addressing the prevalence of the need for better mental healthcare for people during COVID-19, fans got to see more of her lovely home.
The sprawling New Jersey mansion was built in 1927 while the iconic comedian purchased the house in 2009. The not-so-humble abode spanned over 9,486 square feet, reportedly having eight bedrooms and 23 rooms in total.
The luxurious house was fitted with an exquisite kitchen, a gym, an outdoor patio, and a pool. The prevalent theme in the furnishings of the house consisted of warm mahogany tones with a lot of white, making the whole place look filled with light and serenity.
The actress treated her home as a reflection of her wide range of interests in the beauty that art had to offer. She had bits and pieces that showed how her interests evolved over the years, leading to a clash of various eras all in the same house.
The 64-year-old who reportedly once lived in a comfy loft in Wooster Street in SoHo left that hectic life for the more private life New Jersey offered after detesting the idea of leaving New York where she was born.
Unlike the typical behavior you would expect from someone who had Oscar, Grammy, Emmy, Tony, and Golden Globe awards all under her belt, the cute homely knick-knacks were the things that occupied most of Goldberg's rooms.
The awards were kept at the very top of the house with her impressive collection of special hard-to-find books. Goldberg considered herself an eclectic who enjoyed how her home felt somewhat standoffish but, at the same time, carefree. It was her special haven.
Please fill in your e-mail so we can share with you our top stories!