Emily Osment Was Miley Cyrus' TV Best Friend — a Look at the 'Hannah Montana' Alum's Life Now
"Christmas Wonderland" star Emily Osment started her career as an actress at the age of five, and has never looked back.
"Hannah Montana" fans will recognize actress Emily Osment, as Miley Cyrus' best friend Lily, but she is also the baby sister of iconic "Sixth Sense" actor, Haley Joel Osment.
The twenty-eight-year-old Emily is a gifted singer and songwriter, and in addition to her considerable body of work as an actress, she has recorded a studio album and several extended plays.
Emily is still close to Miley Cyrus, who recently introduced her former sidekick on her Instagram Live talk show "Bright Minded: Live with Miley" as her "badass best friend"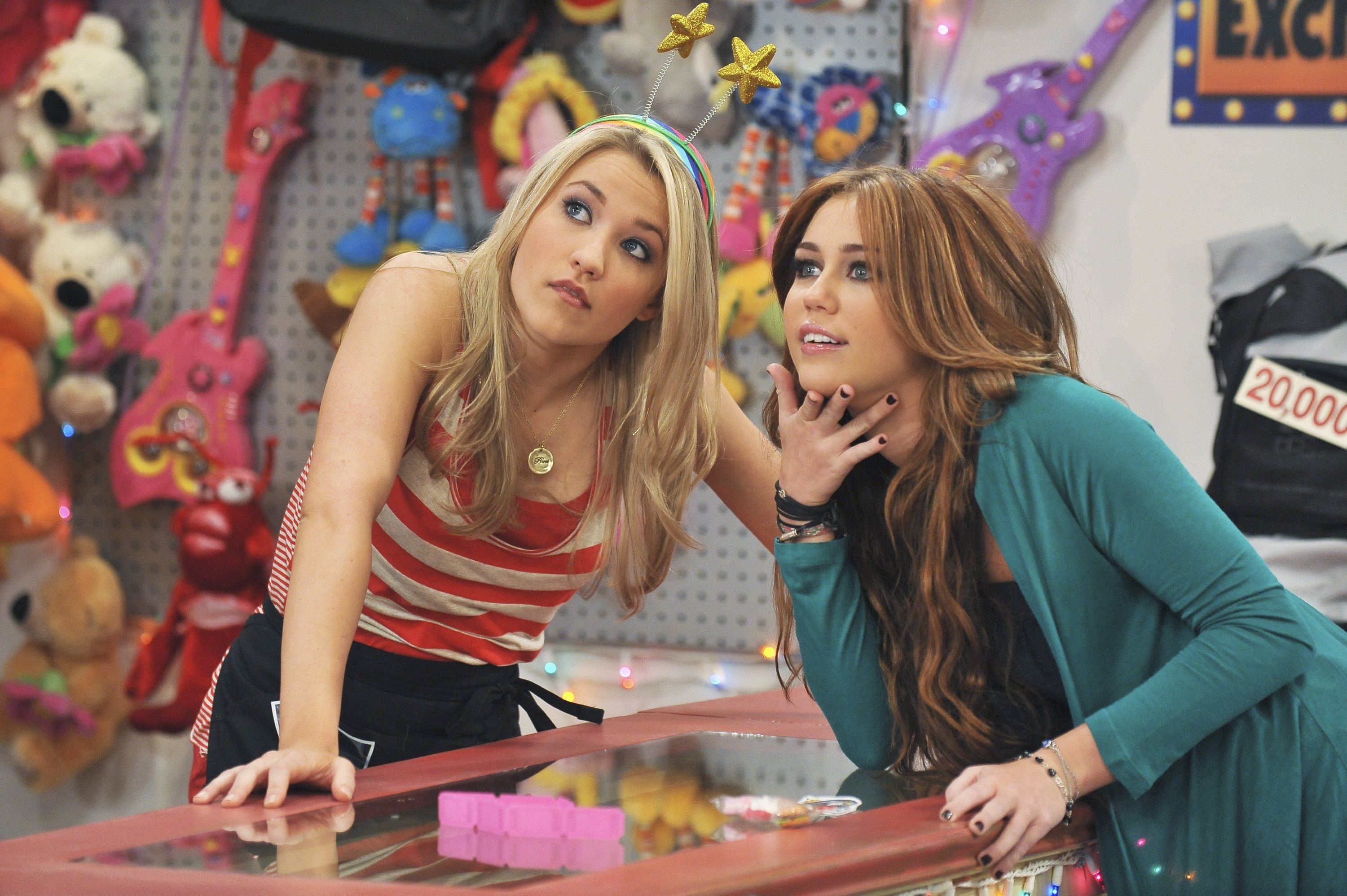 HANNAH MONTANA'S BEST FRIEND
Even though she played Gerti Giggles in "Spy Kids" franchise movies, "The Island of Lost Dreams" and "Game Over," Emily became a household name when she landed the part of Hannah Montana's best friend Lily in the hit Disney series of the same name.
Emily was then 14, and she worked in the series until 2011. She also reprised her role as Lily in the film, "Hannah Montana: The Movie." But even though she was working on "Hannah Montana," Emily continued making movies.
Among the films she made during the Hannah Montana period are "The Haunting Hour: Don't Think About It," "Soccer Mom," "Surviving Sid," and since then has been working continuously. Emily has worked on "Family Guy," "Two and a Half Men," and "The Kominsky Method," and of course, the hit series "Young and Hungry."
EMILY OSMENT -- SINGING TALENT
Even though Miley Cyrus was the star of "Hannah Montana" and had since confirmed her status as a major pop star, Emily is also a singer and a songwriter. She sang on several Disney Channel soundtracks, and in 2009 Emily released her first single, "All The Way Up."
Music is part of Emily's life and she's still singing. The film "Christmas Wonderland" which she made for Hallmark features an original song she recorded with her band. As for romance, Emily has made a point of never becoming involved with anyone who is in the entertainment industry.
Emily is still close to Miley Cyrus, who recently introduced her former sidekick on her Instagram Live talk show "Bright Minded: Live with Miley" as her "badass best friend." There have been times in the past that Emily and Cyrus clashed, and their relationship is probably best characterized as sisters, with the inevitable mix of love and annoyance.
we grew up together in the strangest possible circumstance and still made it out alive all still fully in love with each other. now that's something. missing our girl! love you miles! pic.twitter.com/7UK1CNS1FD

— Emily Osment (@EmilyOsment) January 12, 2018
EMILY OSMENT'S BROTHER 
Emily's brother is, of course, Oscar nominee Haley Joel Osment, who played Tom Hank's son in the iconic "Forrest Gump," and wowed Hollywood with his incredible performances in "The Sixth Sense," Steven Spielberg and Stanley Kubric's heartbreaking "A.I.," and of course, the inspiring "Paying It Forward."
Like Emily, Haley has transitioned into an adult career as an actor. He is now 32 and has starred in several films and TV series over the years, including "Almost Friends," and "Extremely Wicked, Shockingly Evil," "The Devil Has a Name," and his latest work, "Bad Therapy," is now in post-production.
The Osment siblings have both guested in the Netflix series, "The Kominsky Method," starring Michael Douglas as a formerly-famous actor turned drama coach. Haley's work in "Extremely Wicked, Shockingly Evil and Vile" was extremely well received. The film is a biography of infamous serial killer Ted Bundy, with another child star in the lead role:  Zac Efron. 
Haley plays the compassionate friend of Bundy's girlfriend Liz, who is secretly in love with her and tries to protect her from the fallout of discovering the man she thought she loved was a psychopathic killer.
 Both the Osment siblings come from a showbiz family. Dad is Michael Eugene Osment, also an actor. Haley won his first role in a Pizza Hut TV commercial at the age of four, and inadvertently set himself -- and his sister Emily -- on the road to stardom. 
The siblings, both massively talented have yet to work together in a movie, which would be quite a treat for their fans.