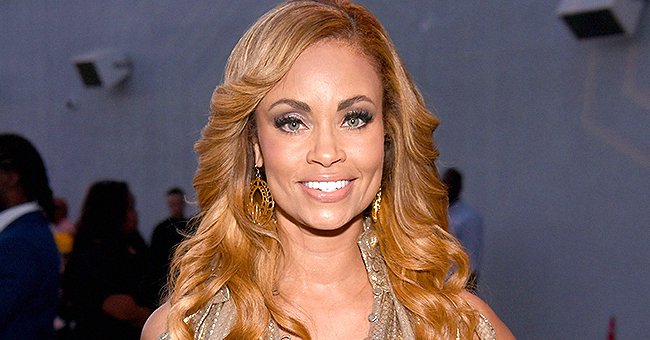 Getty Images
RHOP Star Gizelle Bryant Looks Stunning With Gigantic Curly Hair and a Sparkly Outfit
Gizelle Bryant and her best friend, Kalixto Blount came together to create a stunning and voluminous new hair-do for Bryant.
This week, the EveryHue Beauty founder and "Real Housewives of Potomac" star, Gizelle Bryant, sported a new hairstyle. This comes courtesy of her best friend, hairstylist Kalixtall Blount.
As with most of her posts, Bryant got a flurry of positive reviews from the latest style. Most of the comments focused on the strength that the hair seemed to radiate, and some of her fans likened her to a lioness. Bryant has always had a sense of what would strike a chord with her fans.
Blount used his brand's shampoo, conditioner, detangling leave-in conditioner, and curl definition foam. As the caption for the Instagram photo, Bryant wrote:
"So proud of my besties HAIR CARE line."
The results speak for themselves. This isn't the first time that the two of them came together. The duo is always changing and surprising fans with bold and innovative hairstyles.
This dynamic duo has collaborated on many other occasions during the seasons of "RHOP." In December 2019, they created another masterpiece: defined curls pulled into a tight ponytail atop her head.
During the fifth season of "RHOP," two of Bryant's castmates, Monique Samuels and Candiace Dillard, got into a physical altercation. A fight of this nature was the first time in 5 years that such a line was crossed. In an interview with ET Online, Bryant said:
"We can all see [...] the change in the culture that Black women are viewed a certain way, and I never want to be in a situation [...] and viewed in a way that is animalistic or violent."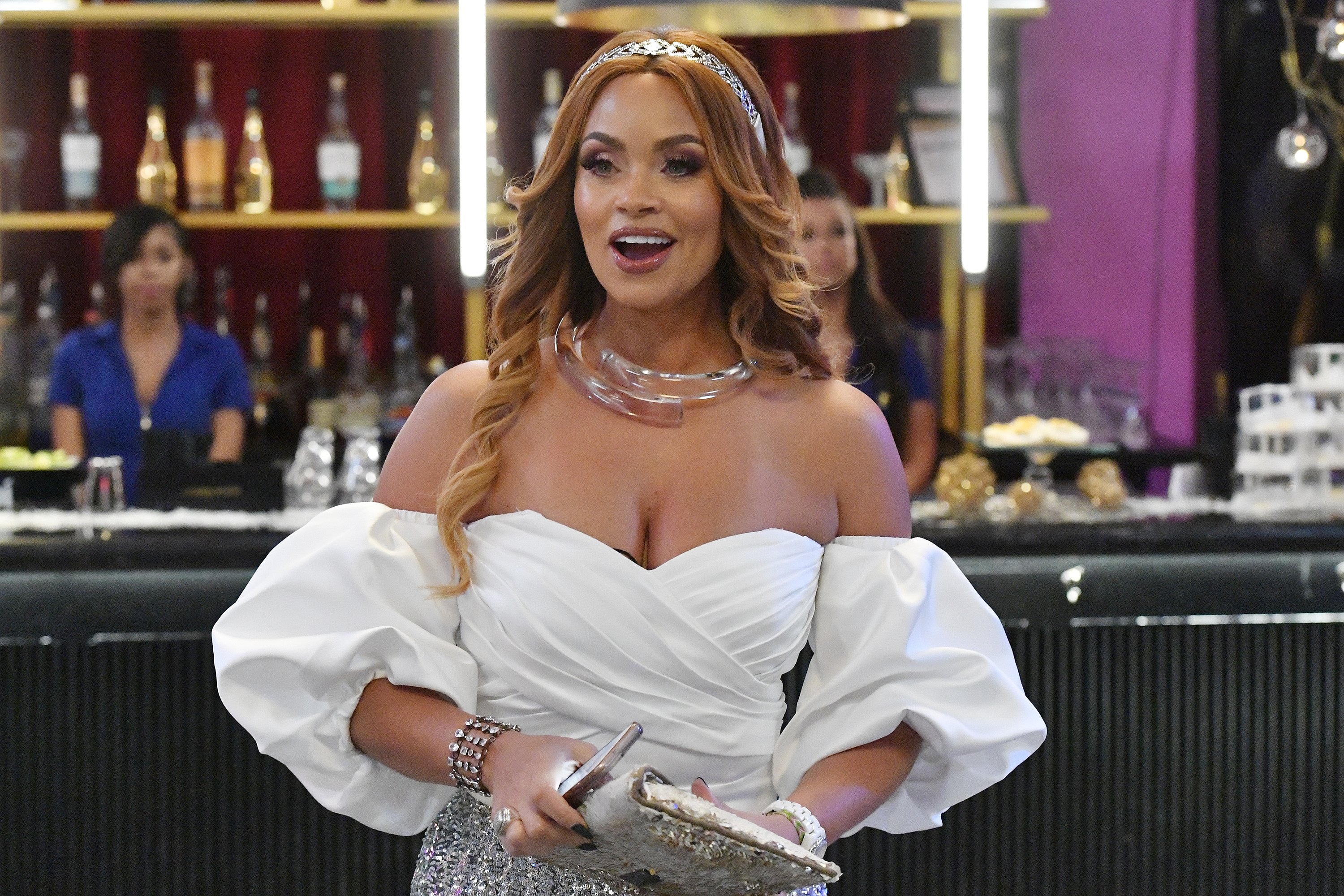 Gizelle Bryant in the 5th season of "The Real Housewives of Potomac" | Photos: Getty Images
Bryant has faced many challenges this year, one of which was her daughters not being too happy that she was reuniting with her ex-husband, Jamal Bryant. Some time has passed since then with the mother of three reporting that her daughters were warming up to the idea.
The former couple's reunion has not been without its fair share of complications. The pandemic has made it difficult for the couple to meet and, consequently, date. Bryant didn't seem fazed by this difficulty, though, and said she is focusing on the upcoming nuptials of her fellow castmember, Robyn Dixon.
In an interview with the Daily Dish, Bryant explained how she and Jamal met at the NAACP headquarters, where at the time, they both worked on civil rights. This work is what brought the couple together.
She has used her platform on Bravo to address issues facing Black people, while Jamal has also continued this work from within the community. He shined some light on these issues while speaking at the funeral of George Floyd.
Back to Bryant's hair, she has sported different hairstyles over the years on "RHOP." Most of these were courtesy of Blount and we can't wait to see what this dynamic duo comes up with next.
With more seasons of "RHOP" to come and many unknown twists and turns on the road ahead, fans can only look forward to what new styles they will be treated to. One thing we can be assured of is that there are many more fabulous hairstyles to come.
Please fill in your e-mail so we can share with you our top stories!