Alfonso Ribeiro's Baby Melts Hearts as She Plays with Kelp during a Trip to the Beach (Photos)
Angela Ribeiro, the wife of actor and comedian Alfonso Ribeiro, shared cute photos of their adorable daughter Ava Sue playing with kelp while at the beach. 
Alfonso Ribeiro and his wife, Angela Unkrich's adorable daughter, Ava Sue was in a world of her own in recent photos her mother shared on her Instagram Story. 
One of the pictures showed Ava in a light blue top and purple pants walking gigantically on her own at the beach. The little tot dragged kelp along with her as she walked.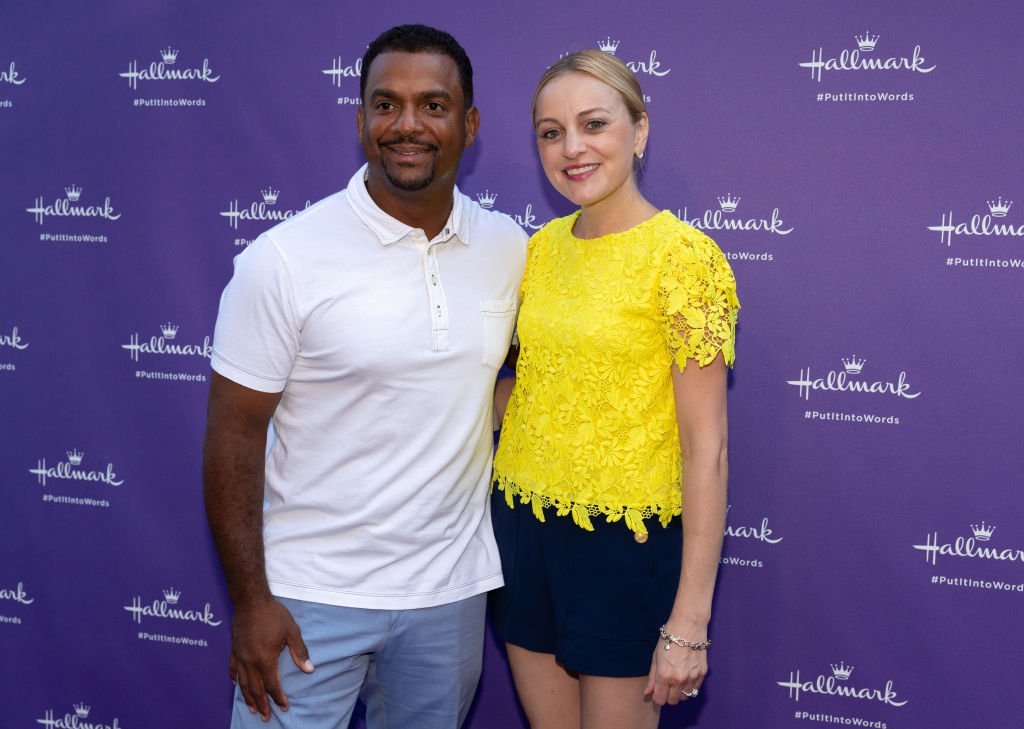 In the caption to the post, Ava's mom wrote, "Just a girl pulling some kelp." A second photo showed Ava, still with the kelp which she seemed to have so much interest in. 
Behind the little tot were her sand toys though she did not seem to have any interest in playing with them. It was a situation her mother noticed as she captioned the picture: 
"She played with her sand toys for 30 minutes, but played with the kelp for hours."
The pictures shared by Unkrich showed how much her daughter has grown. The little tot was born in May 2019, bringing joy to her parents. 
Proud father Ribeiro shared the news of his daughter's birth in an Instagram post. Accompanying the post was a picture of the newborn wrapped in a white blanket while she slept peacefully. 
Ribeiro and Unkrich tied the knot in 2012 at the Lakeside Golf Club in Burbank, California.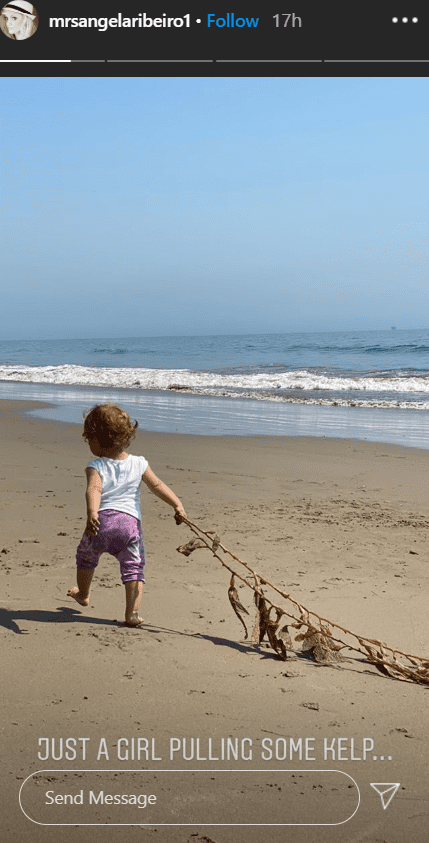 In the caption to the post, the "Fresh Prince of Bel-Air" actor revealed that his wife went into labor on Mother's Day of 2019 and their daughter arrived on May 13.
He added that mother and daughter were doing great and thanked the doctor for an amazing job. Ava is Ribeiro and Unkrich's third child, coming after her brothers, Alfonso and Anders. The actor also has a daughter, Sienna, from a previous relationship.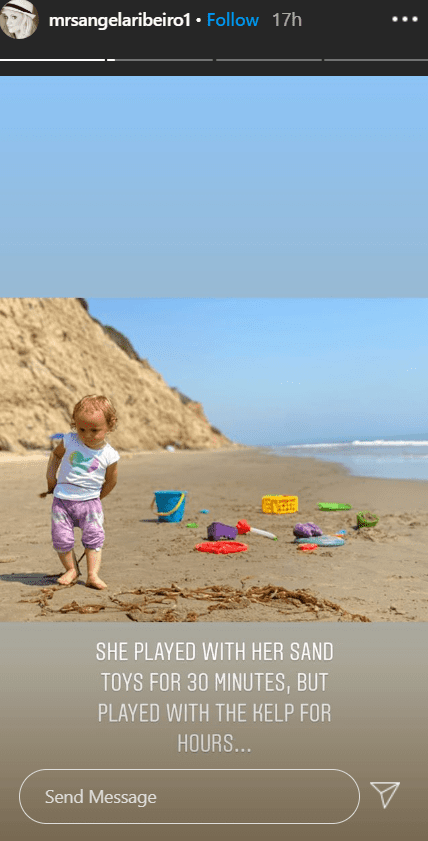 In a chat with People four months after Ava's birth, Ribeiro revealed that his last-born daughter was a really happy baby who loved to smile and connect all the time. 
The proud father further said that Ava was a little sweetheart and had filled his household with so much love.
Despite his busy acting career, Ribeiro is a dedicated and passionate father to his four children and ensures that he is always there to give them the best experience. 
Ribeiro and Unkrich tied the knot in 2012 at the Lakeside Golf Club in Burbank, California. The wedding was attended by a host of celebrities including Will Smith. 
It marked Ribeiro's second marriage after his first marriage to Robin Stapler ended in divorce in 2006 following four years of marriage.