Khloe Kardashian's BFF Malika Haqq Shares Cute TBT Pregnancy Pic vs one with Her Baby Boy Now
Apart from her TV career, she is known as reality-TV star Khloe Kardashian's best friend. But her favorite role to date is definitely that of mother to her newborn child, as she loves to show in social media. 
37-year-old actress and TV personality Malika Haqq recently celebrated her son Ace turning five months old on August 16 and she looked back at her time as a mother.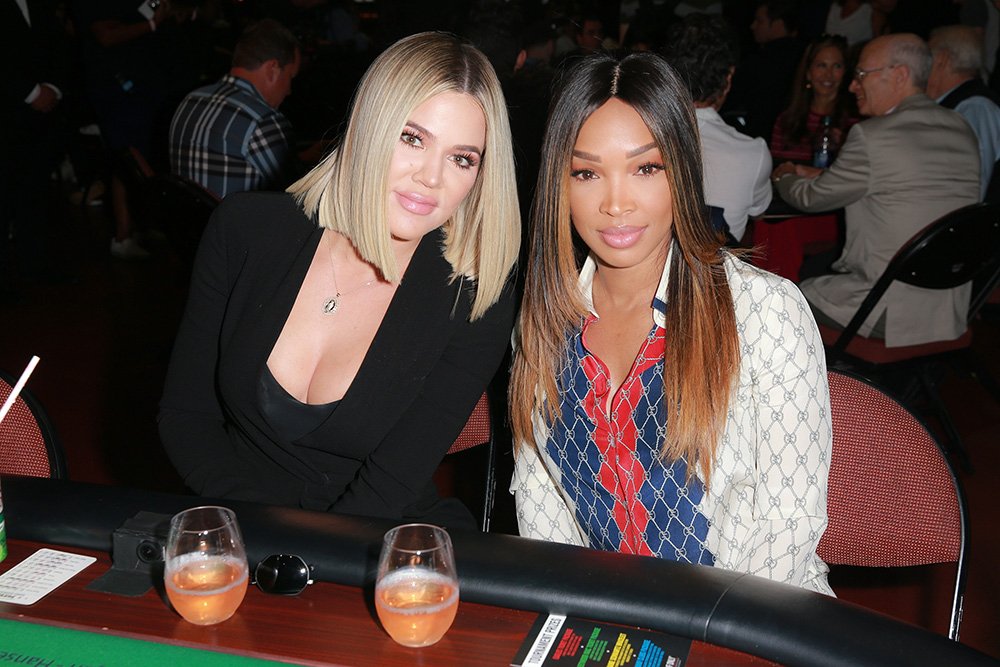 Taking to her Instagram feed on August 19, Haqq posted a before-and-after image with two photos wearing the same dress, first in the early months of her pregnancy, and then with her firstborn held in her arms.
In both pictures, Haqq wore a black-and-bronze knee-length dress with short sleeves.
In the first photo, the then-mother-to-be donned a huge smile as she cradled her incipient baby bump with her left hand. In the second one, she wears a dress bearing the same design as the jumpsuit worn by ace while looking at the camera.
"I knew I loved you before I met you, I think I dreamed you into life," the proud mother beautifully captioned the post."
You both look lovely," one of Haqq's many fans wrote in reaction to the post in the comments section. "Ace [is] such a cutie," another user commented. "He looks like you!" a third user added.
SHARING HER JOURNEY AS A MOTHER
Ever since Ace arrived in her life, Haqq has kept her fans updated about every step of her recently started journey as a mother, frequently taking to her Instagram feed to share special moments and thoughts related to her firstborn.
When Ace was only 2 weeks old, Haqq took to her social media profile to gush about how she had maternity figured out, sharing a lovely image of herself as she takes a good look at her little bundle of joy.
"Ace'n this thing called Mommy & Son," the "Definitely Divorcing" the actress captioned the touching snapshot.
ACE'S FIRST SOCIAL MEDIA STEPS
Previously, Haqq referred to her first week as a mother as the "best week of [her] life," as she wrote a caption to Ace's social media debut with a close-up portrait of the newborn wrapped in a blanket and wearing white gloves to keep him warm.
Although that was the first time the public got to see Ace's face, Haqq had previously shared a cute photo of both her and her ex-boyfriend and Ace's father, OT Genasis' hands with their child's tiny hand resting on top. 
The image officially announced the arrival of Haqq's firstborn and the post's caption was used to reveal the name the couple had chosen for their child as well as his birth date.