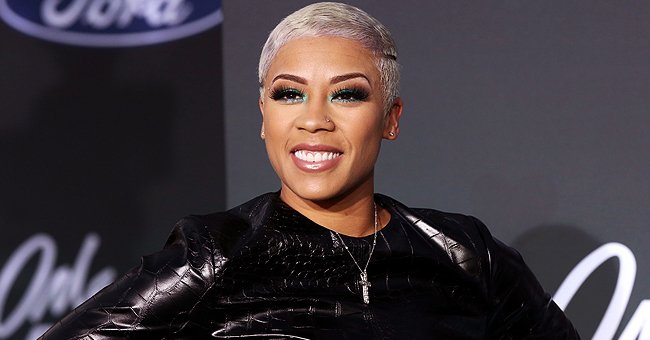 Getty Images
Keyshia Cole Hints at Working on a New Project as She Poses in Cool Makeup & a Dior Cap

The artist has been very animated in the photographs she has shared in recent days on her Instagram. You can see that she is focused on working on that project that makes her very happy.
Keyshia Cole is keeping her fans on the lookout with this new project she's working on. In the publications of her social media, she has received the support and enthusiasm of her followers through many uplifting comments.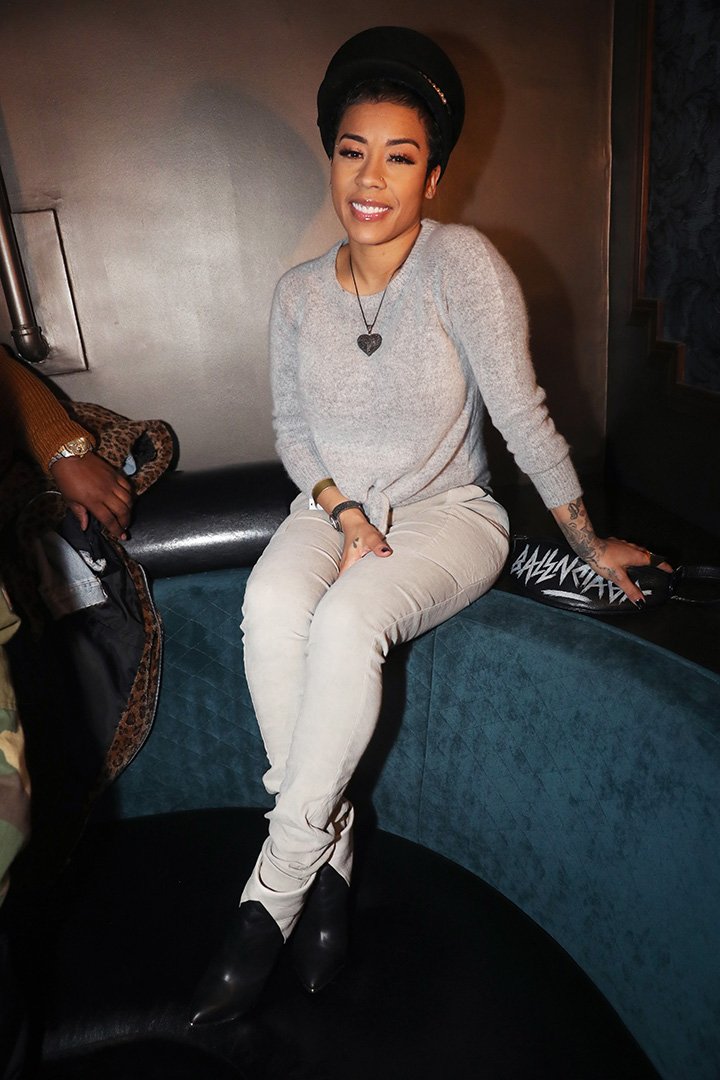 Keyshia Cole attends EMPIRE Celebrates The Grammys at The Reserve on January 24, 2020 in Los Angeles, California. I Image: Getty Images.
In the last image she shared, she appeared with a fixed gaze at a distant place while posing sideways. Her face looked calm, she was smiling and with very natural makeup that highlighted her large eyes and sensual lips. The touch of drama was provided by the black Dior cap on her head.
"Excited about this new project. I'm always excited about any of my projects!! But happy to have @ronfairmusic back in my life thanks @makeupbygriselda for getting me right for my meeting this morning. 6 AM! 4:30 AM call time," she wrote.
ENTHUSIASTIC AND HAPPY
Cole has taken to her Instagram to share her happiness and enthusiasm for her new project. She shared several photos showing her joy and wrote about her feelings. In two of the images, Cole looked at the camera confidently with a smile.
In another of the images, she appeared full-length sitting on the steps of a ladder while smiling widely. She was dressed in a blue denim jacket over a short white ensemble. The image was captioned with a phrase where she encouraged her followers to find her smile.
PUBLIC SUPPORT
Since she began her career, the singer has enjoyed the support of the public who follow and love her songs. In recent days, a series of comments originated on Twitter where Cole was the center of attention.
Everything revolved around a possible duel of divas between Cole and Ashanti, artists who are a reference in R&B. Of course, most of the comments supported a face-to-face between the two singers and went ahead to describe what that sample of female vocal talent would be.
FINAL AGREEMENT
It may also influence Cole's happiness that she has finally reached a divorce agreement with her ex-husband, former NBA player Daniel Gibson. According to The Blast, the former couple managed to put their demands in order to reach the completion of their divorce.
Cole and Gibson married in 2011 and in 2017 they filed for divorce, citing irreconcilable differences. The date from which they both said they separated is October 2014. The couple shares a son Danel Gibson Jr, and part of the delay in the divorce agreement included custody and financial arrangements for their son.
Please fill in your e-mail so we can share with you our top stories!