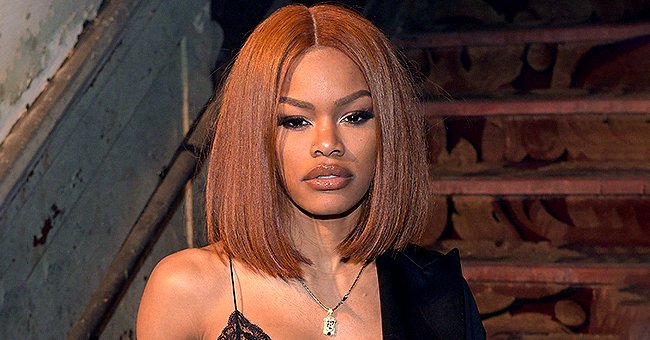 Getty Images
Teyana Taylor Shows Her Baby Bump & Short Haircut While Sunbathing — See the Maternity Pics
Heavily pregnant Teyana Taylor looked flawless as she flaunted her baby bump and a short haircut while spending her time sunbathing in a new maternity post.
Singer, songwriter, actress, and dancer, Teyana Taylor is expecting her second child with her husband, Iman Shumpert, an NBA player.
Despite being pregnant, the entertainer wants her fans to know that she still has some swag. In a new Instagram post, Taylor stunned in a cute long sleeve top with a deep v-neck that showed some cleavage.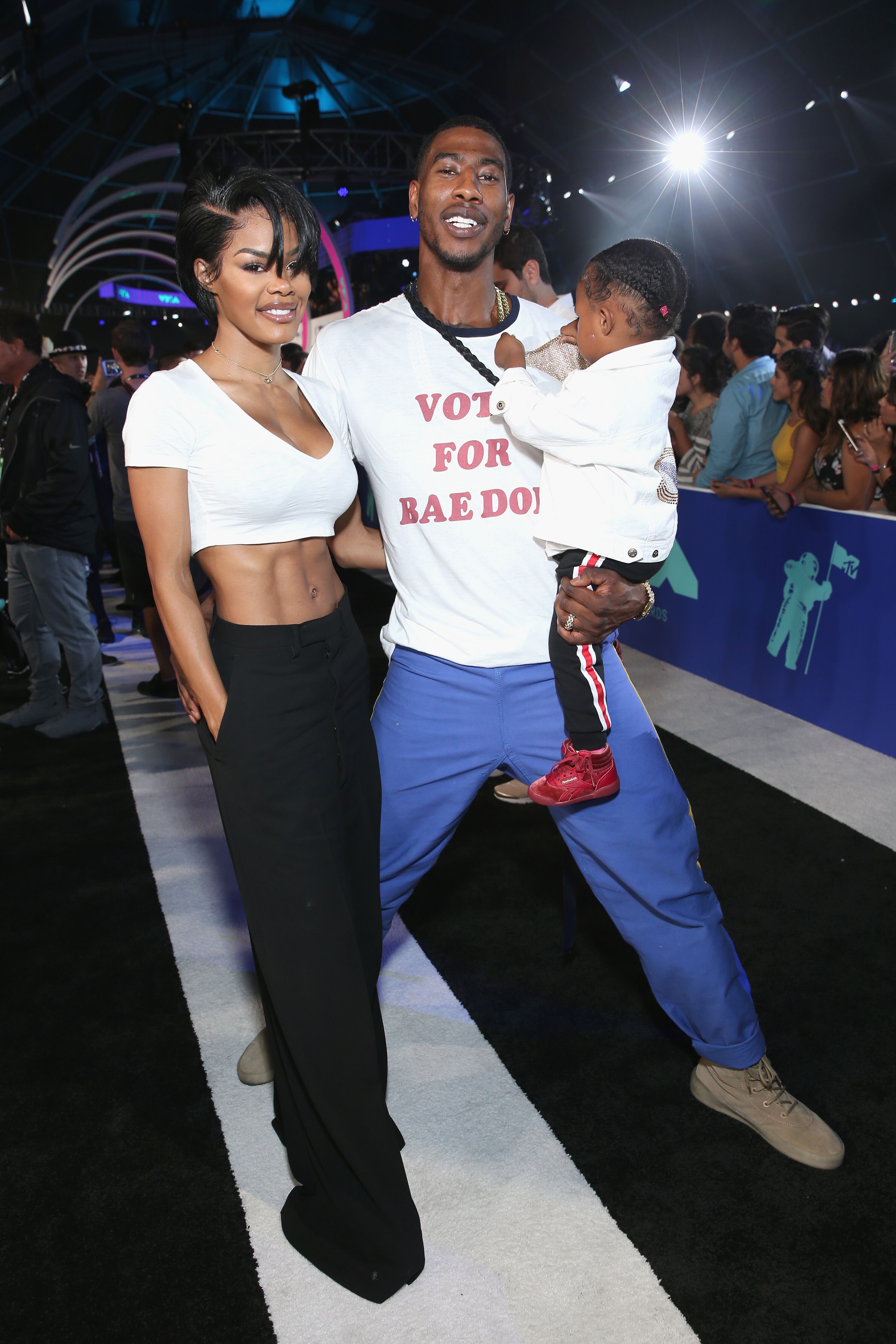 Teyana Taylor, Iman Shumpert and Iman Tayla Shumpert Jr. attend the 2017 MTV Video Music Awards on August 27, 2017. | Photo: Getty Images
The expectant mom then paired it with free colorful pants. Her neck was not left bare. It had an adorable glittery necklace that worked fine with her subtle shade of make-up and short haircut.
Taylor posed looking up to the sky as she folded her legs. The actress appeared to be enjoying the sun with her huge baby bump. She said:
"Getting some vitamin w/babygirl! Top: @prettylittlething."
A few minutes after the post dropped, lovers of the singer excitedly shared their comments. The upload garnered plenty of likes and nearly 10,000 comments. One fan quipped, "Beautiful" then added a lovestruck emoji.
Taylor seems to be gearing up for the soon-to-arrive baby who is a girl. This will make the child her second daughter. While she enjoys sunbathing time with her unborn child, the singer has mentioned that the entire Shumpert clan is ready to receive her.
Junie is all grown and already learning to become a responsible big sister who is admirable even though she is only 4 years old.
The mother of one explained that even her first daughter, Iman Tayla, popularly called "Junie," cannot wait to see the little princess.
She confessed that she will be due in a few weeks and that everything has been put in place for their baby. Despite the threat of divided attention, Junie does not seem to be threatened. According to her mom:
"Kid's handle siblings differently...But she's so excited and preparing herself to be a big sister...she constantly talks to the baby."
Junie is all grown and learning to become a responsible big sister who is admirable even though she is only 4 years old. She was born in 2015, a few days to Christmas. Her delivery was short-term and it was her dad who played the doctor.
She was born into a beautiful family and has parents who are termed "couple goals" due to their superb love story.
Taylor and Shumpert met in 2014, and within a few months of friendship, they redefined their relationship and became lovers. Ever since they tied the knot in 2016, the pair has worked hand in hand to build their relationship.
This has been successful as the couple admits that they are like-minded and have invested in having an unbreakable friendship which is the bedrock of their bond.
Please fill in your e-mail so we can share with you our top stories!