'House of Payne' Star China McClain Calls Out Men Who Confront Women for Cutting Their Hair
China McClain is calling out men who think women shouldn't cut their hair and she's got a thing or two to tell them. 
"House of Payne" star China McClain has had enough of men telling women that they don't look beautiful with short hair.
The actress took to Instagram to share a video where she called out men who confront women on social media, saying that they never know why someone is choosing to cut all of their hair off. 
Last year, McClain revealed that she had cut off her own hair by sharing a stunning photo of herself with her followers. Many of them quickly embraced the new look. 
Now, the star is sending a message of empowerment for women like her who have taken that leap by telling naysayers to keep their opinions to themselves. She said:
"And to my women, God handcrafted you into a piece of art. And there's a reason why He made your hair optional. Because you don't need it to be beautiful and to be everything that He made you to be."
Speaking to her male followers, McClain said that they might be blocking themselves from finding their dream woman if they put their physical attributes like short hair at the forefront. 
She also said that while she had cut her hair because she wanted to, McClain believes that hair can collect emotional or spiritual energy that some people need to get rid of. 
McClain revealed that the black hat she was wearing belonged to Cameron.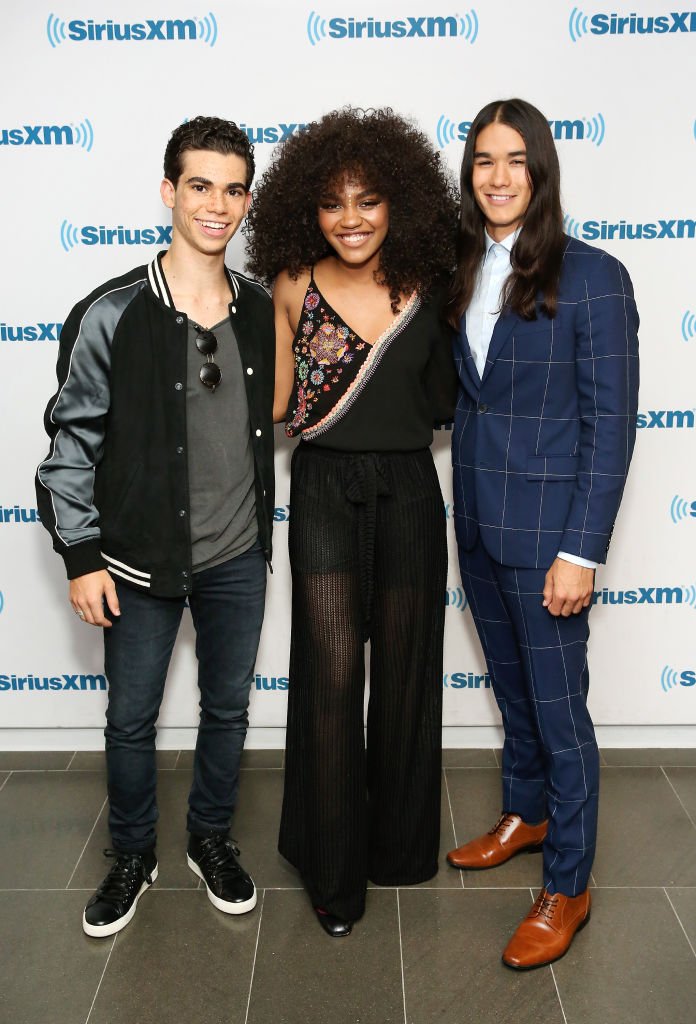 McClain got her first movie role at seven-years-old when she appeared alongside Idris Elba in "The Gospel." She went on to appear on several Disney shows including "A.N.T. Farm." and the "Descendants."
Last year, after her co-star Cameron Boyce passed away, the heartbroken actress took to Instagram where she revealed that she had had to move away from social media to process it all. She said:
"To Mr. Vic, Mrs. Libby and Maya, I'm so sorry. You guys lost blood, a son, a brother, and I lost my best friend. My closet friend, my longest friend."
Towards the end of the video, McClain revealed that the black hat she was wearing belonged to Cameron who had left it in her room while they were shooting "Descendants 2."
The rest of the cast of the show had been preparing for the premiere of the third movie when Boyce died, with a source saying that they were all in shock. 
The actor's death was confirmed by his family, revealing that Boyce had passed away in his sleep due to a seizure that was the result of an "ongoing medical condition."
A spokesman for the family said that the family was "utterly heartbroken," adding that his spirit would continue to live on through the kindness of those who knew him.