instagram.com/audreyroloff
Watch Audrey Roloff's Favorite Moments from a Recent Camping Trip with Her Family in Cute Video
"Little People, Big World" star Audrey Roloff shared an adorable video on social media taken during her family's recent camping trip.
The video is a compilation of clips showing some highlights from her trip with husband Jeremy and their two young children, Embr and Bode. She wrote in the caption:
"My first attempt at reels. Some of my favorite moments from our trip."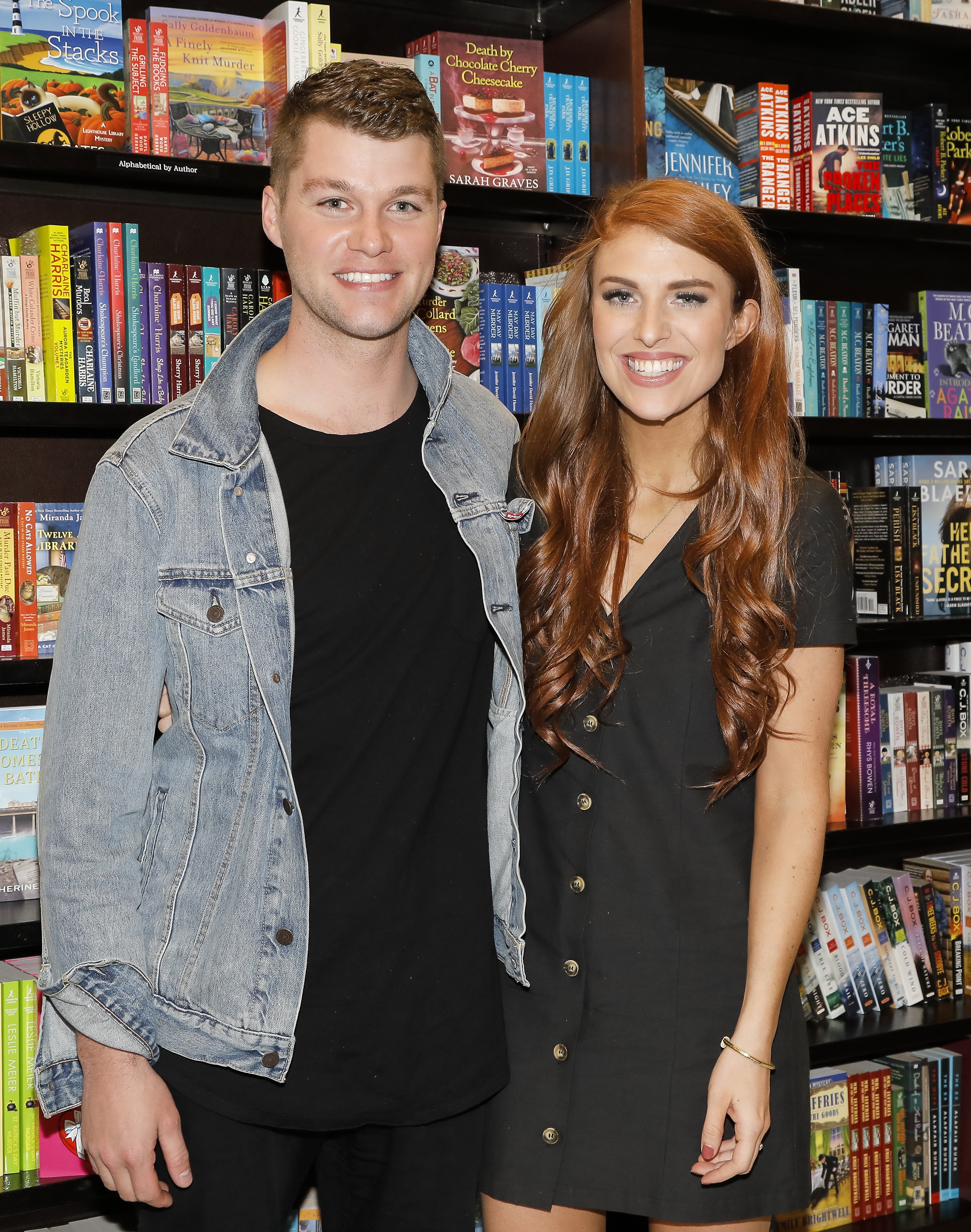 "Little People, Big World" stars Audrey Roloff is also a book author where she published "A Love Letter Life: Pursue Creatively, Date Intentionally, and Love Faithfully" in 2019. | Photo: Getty Images
As reported by The Sun, Audrey and Jeremy embarked on a two-week trailer trip to visit his sister Molly. The trip came amid reports of a family feud.
Based on Audrey's Instagram post on August 20, their camping trip brought them to Montana and Idaho.
In 2018, Jeremy and Audrey's announcement that they were leaving the show left fans in shock.
Audrey earlier shared with fans that the family would visit Jeremy's sister Molly and her husband Joel in Spokane. They also planned to enjoy a dip in some lakes in Idaho and Montana.
Molly is said to be one of the most elusive members of the Roloff family. She has chosen to leave the show quietly in its earlier years.
Although she has left the show, Molly still appears on the show every now and then. She is also sometimes seen in her mother Amy's social media posts.
In June, a feud erupted online between Audrey and Jeremy's brother, Jacob, 23. Their conflict had something to do with their political viewpoints.
A self-described agnostic, Jacob has been at odds with his brother and sister-in-law, who both hold conservative views.
Jacob has been vocal about his support for liberal policies like the legalization of marijuana. Since teenager, he has also been speaking publicly against racial injustice.
Many changes have happened in the family's reality show, "Little People, Big World," through the years. In 2018, Jeremy and Audrey's announcement that they were leaving the show left fans in shock.
Jeremy explained that he and Audrey started entertaining the idea of quitting the popular TLC show when she became pregnant two years ago.
When Ember was born, they decided to move on from the show and focus their attention on other projects. Jeremy was only 13 years old when the show began in 2006.
Earlier this month, Amy Roloff, the family matriarch, started a new business that aligns with her interest. She called her new venture, "Amy Roloff's Little Kitchen."
In order to grow her business, Amy recently is partnering with entrepreneurs producing artisanal items that can be sold in her shop. She also unveiled her business website and her YouTube channel.
Please fill in your e-mail so we can share with you our top stories!