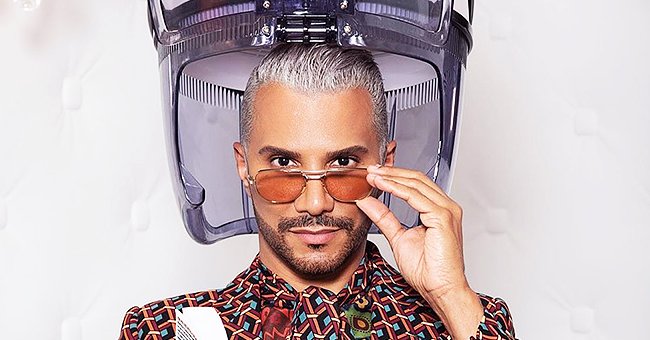 instagram.com/mrjaymanuel
Jay Manuel Says He Will Always Say Positive Things about Tyra Banks despite Experience on Show
Jay Manuel will continue to give former colleague Tyra Banks the respect he believes she deserves. However, he admits that the pair's relationship has never quite mended.
This week, Jay Manuel pledged that he would always speak positively about Tyra Banks despite their falling out years ago behind the scenes of "America's Next Top Model" (ANTM).
While promoting his new book, " The Wig, The [expletive], and The Meltdown," Manuel jumped onto Barstool Sports' "Chicks in the Office" podcase to explain why.
MANUEL STILL HOLDS RESPECT
"In terms of my feelings for Tyra, our relationship isn't what it was," admitted Manuel. He added: "However, I still will always speak positively about her." He further explained:
"I respect everything that she represents, every door she's kicked down—as a woman, as a Black woman; what she represents to so many young Brown and Black girls and boys in the industry [...]."
MANUEL WANTED TO LEAVE
In the past few weeks, Manuel shared the story of what happened between him and Banks that put them at odds. At least, it Banks at odds with him for some time.
Ahead of season eight of ANTM, Manuel's contract was up, and he had decided that he no longer wanted to return to the show for various reasons. This did not sit well with the show's creators.
One of the reasons for him leaving was that he was previously forced to participate in a controversial shoot in which the models swapped races with the help of makeup. Since they were close, Manuel called Banks to say he was exiting.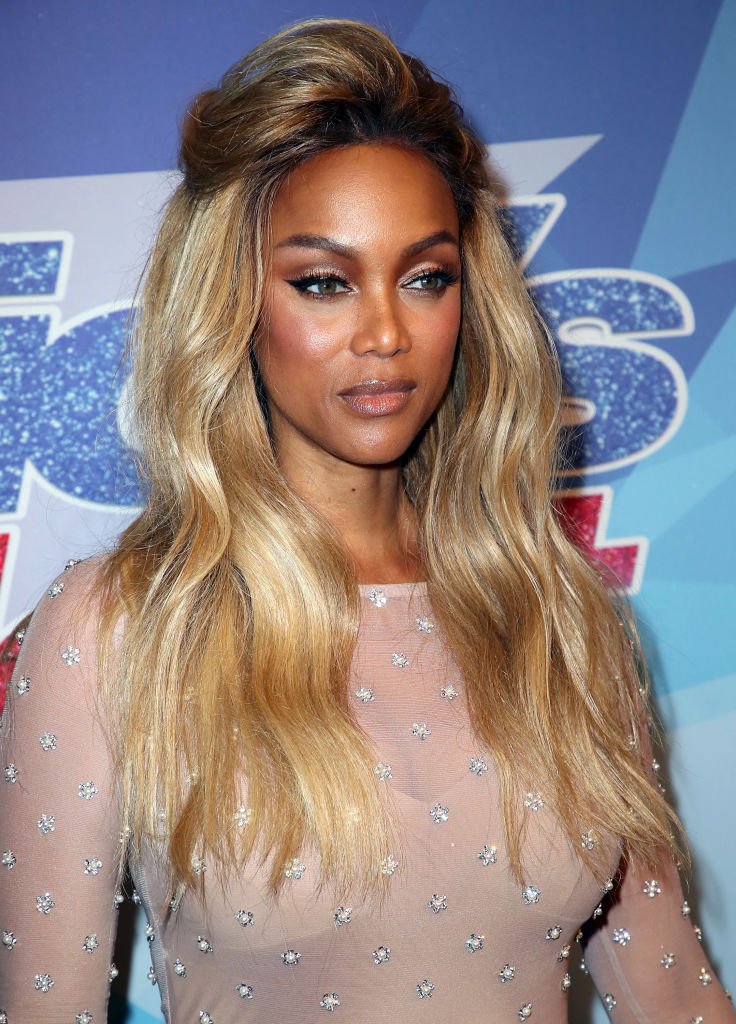 Tyra Banks attends the season 12 finale of "America's Got Talent" in Hollywood, California on September 20, 2017 | Photo: Getty Images
BANKS WOULD LATER APOLOGIZE
"She basically just said 'I'm disappointed' and that was it and kind of cut me off," said Manuel on "Just the Sip." Of course, Manuel ultimately returned for the next season. On the set, off-camera, Banks refused to talk to him.
She only interacted with him during filming, which made things between them quite awkward. Eventually, Banks apologized for her behavior, saying it was not professional. Things got better, but it was never the same.
When Manuel again wanted to leave after securing new opportunities, the show would not take no for an answer. He stayed until Cycle 18. Now that he is out, he can spill all the beans.
MANUEL'S NEW BOOK
Much of Manuel's experience on the show has been portrayed in his new book, but the author insists that the story can also stand on its own. The storyline follows a fictional reality show called "Model Muse."
A character named Keisha Kash is the host. The main character is an aspiring fashionista, Pablo Michaels, who strives to find success in New York City's constantly-changing world of fashion.
BANKS ON NEW HOSTING GIG
Meanwhile, Banks is about to take on a new role as host of ABC's "Dancing With the Stars." Again, there is a lot of drama surrounding her position, which follows the firing of Tom Bergeron and Erin Andrews.
Banks has said she is "excited about hosting and executive producing" the popular show. "Dancing With the Stars" is set to return on September 14 at 8 p.m. E.T.
Please fill in your e-mail so we can share with you our top stories!