Hilaria Baldwin Flaunts Baby Bump in a White Floor-Length Dress for Mirror Selfie with Son Rafael
Hilaria Baldwin is now a professional at multi-tasking while pregnant. In a recent post, she held up her son over her tummy as she took a selfie for Instagram. Fans were impressed. 
On Wednesday, Hilaria Baldwin took to Instagram to share yet another photo of her pregnant stomach. This time, one of her four children joined her for the closet selfie. 
Hilaria, 36, shares Carmen, six, Rafael, five, Leonardo, three, and Romeo, two, with husband and actor Alec. Now on her fifth child and eight months in, Hilaria knows how to best make use of her large tummy. Her post is found below. 
HILARIA USES BABY BUMP
In the photo, Hilaria stood in a spacious closet. It seemed to be the kids' own based on the clothing around her. She wore a sleeveless white dress and had her brunette hair loose. 
In one arm, Hilaria held up her phone in front of the camera to take the photo. In her other hand, she held up little Romeo who sat snuggly on his mom's belly. 
"A shelf? A seat?" joked Hilaria in the caption. Fans were amazed in the comments. One person was eager to know when the journalist was due to give birth to her fifth child. 

 A DESIRE FOR MORE KIDS
The Baldwins do not seem to be slowing down on growing their family. Earlier this week, Hilaria spoke to People about the possibility of having another kid with her husband, Alec. 
She doted on her large family, pointing to the amount of love they all share. As for when they might stop expanding, Hilaria said it would be "eventually." 
SHE HAS LOADS OF SUPPORT
The "Living Clearly Method" author lacks no support with the coming of her fifth baby. In early August, Hilaria called out friends and family members, including aunts and uncles who are by her side when she needs them. 
She noted, though, that she is often occupied with her little ones, especially now that they are in quarantine due to the coronavirus pandemic.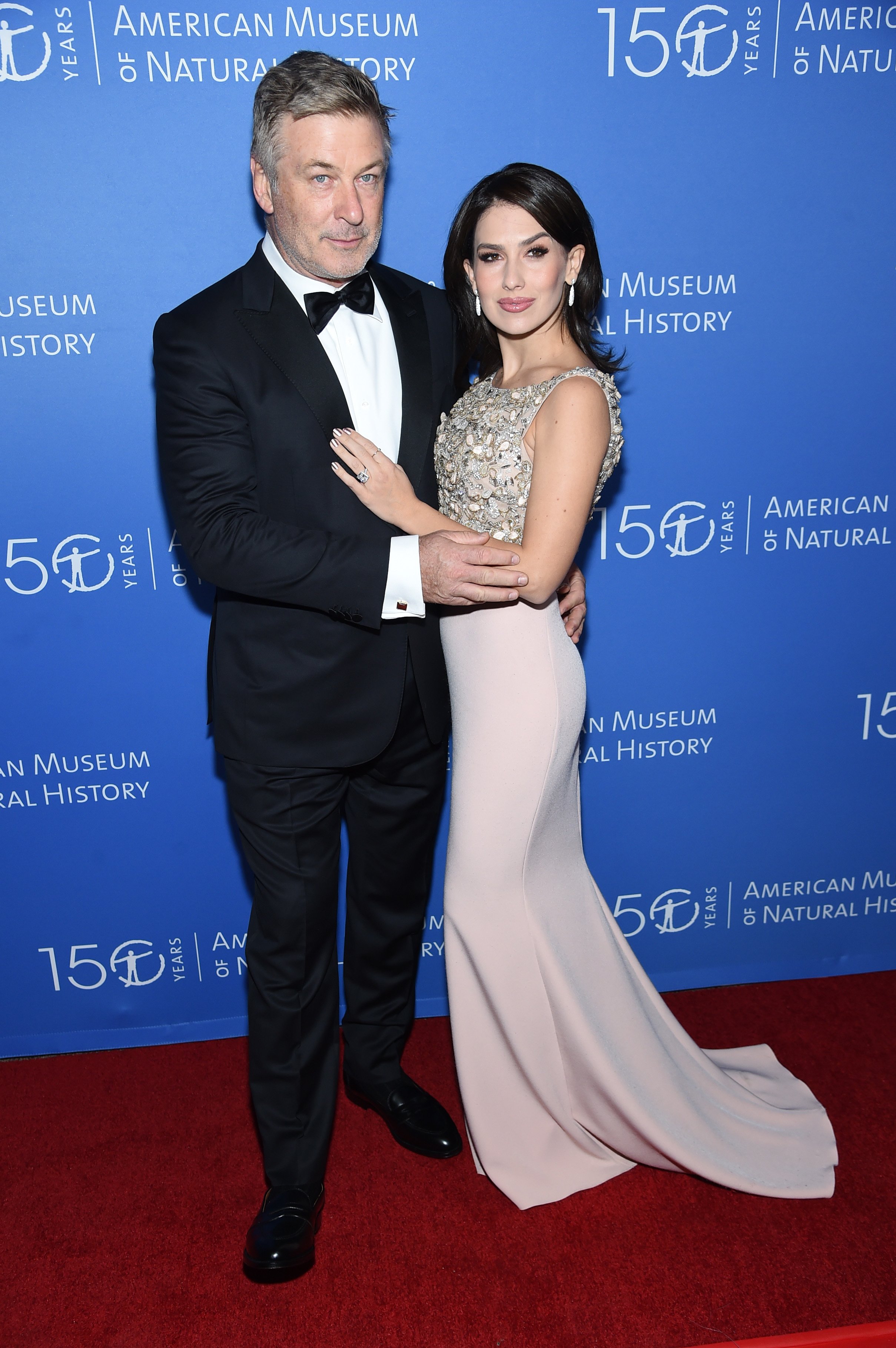 HER BABY MOVES AROUND
Nonetheless, the pregnant yoga instructor still makes time to give fans updates on her pregnancy. This week, she shared a video of her unborn baby moving inside of her.
Posting in the early hours of Thursday morning, Hilaria said the baby had been moving since about 1 a.m. The couple is expecting the baby to arrive in September. 
ALEC AND HILARIA'S STRUGGLES
Alec also has an older daughter, Ireland, from his first marriage to Kim Basinger. He and Hilaria met in 2012 and welcomed Carmen just a year later. 
In 2019, they suffered two miscarriages together. This prompted Hilaria to wait sometime before sharing the news of her current pregnancy. So far, she and her child appear to be in excellent health.