Trevor Bauer Has Three Relationship Rules — Glimpse into the MLB Player's Personal Life
Cincinnati Reds pitcher Trevor Bauer, who made it into the 2018 All-Star Game, has a very peculiar way to get involved in a relationship. In fact, he has no interest in developing feelings.
Born in January 1991, Trevor Bauer has been a professional baseball player since the Arizona Diamondbacks selected him in the 2011 amateur draft.
I'm going to continue to sleep with other people.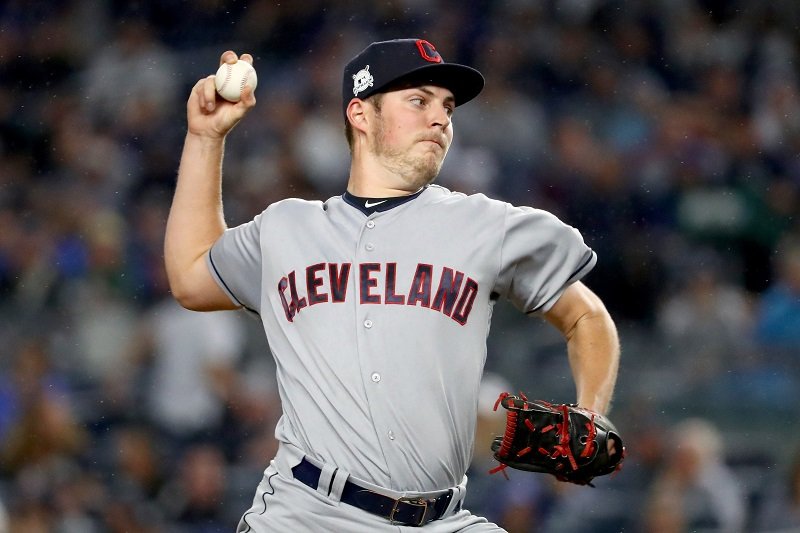 TREVOR BAUER'S CAREER
Shortly after signing with the team, Sports Illustrated compared him to two iconic pitchers, Tim Lincecum and Stephen Strasburg.
The now-29-year-old player stayed with the Diamondbacks for only one season, though. During the 2012-2013 offseason, Trevor Bauer was traded to the Cleveland Indians, where he played until 2019. Nowadays, he plays for the Cincinnati Reds.
Before 2018, Bauer was not considered a highly-rated pitcher. In fact, one of the highlights of his career in the MLB was mangling the pinkie finger of his right hand ― his throwing hand ― with a drone.
However, for the 2018 season, Trevor Bauer trained harder and upped his game in such a way that he became a Cy Young contender ― the most prestigious award that a pitcher can receive.
All his hard work paid off as he was selected to participate in that year's All-Star Game. It was also in 2018 that Bauer proved that he is not the kind of athlete who runs away from making controversial statements. Apart from accusing Houston Astros pitchers of cheating by doctoring baseballs, he said:
"Like me. Love me. Hate me. Whatever. Hopefully, you just remember who I was."
TREVOR BAUER'S RULES TO DATE
In early-2019, Trevor Bauer made headlines again. This time, though, it wasn't because of his performance on the field but for another controversial statement about his personal life.
During an interview with Sports Illustrated, the right-hander pitcher opened up on the three rules that he has when it comes to being in a relationship with women.
The first one: don't get your feelings involved. If Bauer starts noticing that the person he's dating is developing feelings towards him, he will "cut it off," mainly because he's "emotionally unavailable." In other words, he's not up for a serious relationship yet.
Trevor Bauer's second rule is rather common among public figures: no social media posts about him. According to the Reds pitcher, private life should remain private, so don't expect to see photos of Bauer showing any sort of PDA.
His third rule is, by far, the most controversial out of the three because it basically dumps the idea of having a monogamous relationship. Bauer explained:
"I'm going to continue to sleep with other people. If you're not OK with that, we won't sleep together, and that's perfectly fine."
TREVOR BAUER IS NOT INTERESTED IN LONG RELATIONSHIPS
Bauer pointed out that although he wants to have a family, he understands that this is not the right time for him to do so. He went as far as to say that he would be a "very bad" husband if he were married.
Shortly after his Sports Illustrated profile hit the internet, Bauer was asked about it by a WKYC's reporter during Spring Training, and he stood by his initial statement.
The pitcher admitted that being frank and honest felt like the most reasonable way to handle a relationship with a new person because, by setting things clear from the get-go, that person will know if she really wants to get involved with him or not.
Bauer added that, for him, hurting someone's feelings by making them believe for months that he was interested in having a relationship with them would be "way worse." Something similar happens with Trevor Bauer and his contracts.
Unlike many other MLB players who like to sign long-term deals with their teams, the right-handed pitcher prefers taking contracts on a year-by-year basis.
That way, he avoids locking himself into a team in which, over time, things could take a negative turn and make him unhappy. Clearly, Trevor Bauer is not a fan of long-term relationships of any kind.