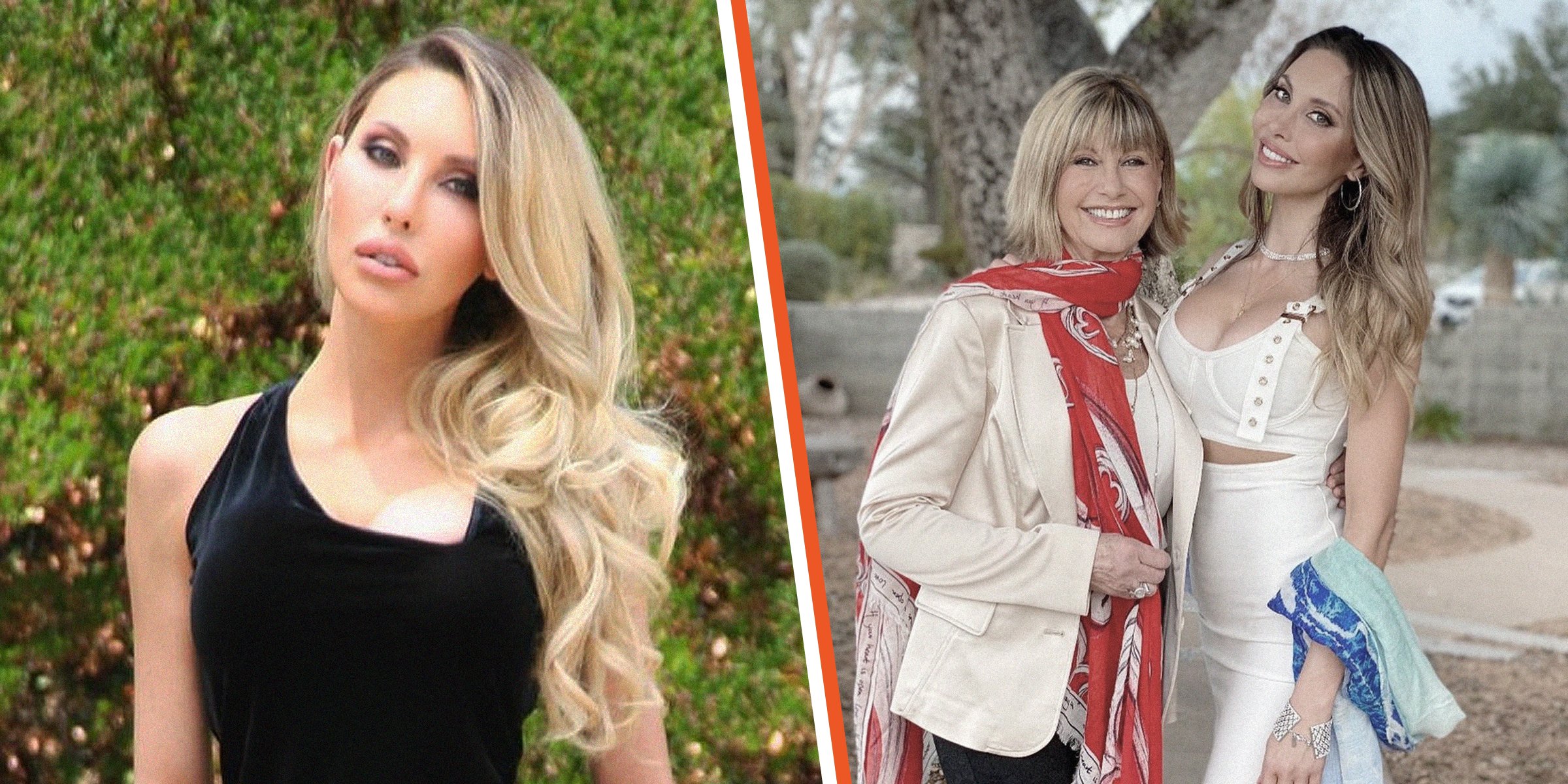 Instagram/chloelattanziofficial
Olivia Newton-John's Daughter Chloe Lattanzi Mourns Mother's Death - Facts about Her
Grammy-winning superstar Olivia Newton-John passed away at 73 on August 8, 2022. Her only daughter, Chloe Lattanzi, had just moved in from Portland to care for her, and she took to social media to honor her mother with a photo tribute.
On August 8, 2022, John Easterling, the husband of Olivia Newton-John, took to the Australian singer's Instagram account to announce that the singer had passed away at her Ranch in Southern California.
While the post did not mention the cause of death, the "Grease" actress and one of the biggest pop stars of the 1970s had battled breast cancer for over three decades.
She was first diagnosed with breast cancer in 1992, and even though it went into remission, it constantly resurfaced. After the announcement of her death, tributes started pouring in from friends, family, and fans.
One of such tributes came from Newton-John's only daughter, Chloe. Without any caption to her Instagram post, Chloe posted a series of throwback pictures that showed her and her mother right from when she was a baby.
The first image was a black and white image of the mother-daughter duo in matching white outfits as they kissed. The following slide showed a baby picture of Chloe with her mother and several photographs of them spending time together as adults.
Three days before her mother passed away, Chloe shared a picture where she posed with her mother, revealing her admiration for her mother. In her caption, she wrote: "I worship this woman. My mother. My best friend."
CHLOE IS AN ASPIRING MUSICIAN
Newton-John welcomed her only child in 1986, two years after marrying Matt Lattanzi. By 1995, they had separated. Today, Newton-John and her daughter are pretty close.
When Chloe competed in "Dancing With the Stars" in 2020, her mom was right there to show support. Yet it isn't dancing that Chloe is most passionate about.
The blonde beauty pursued a music career and released her first album in 2016, "No Pain." Since then, Chloe has not produced any new music for fans.
She and her mom are also Australian citizens, often traveling back and forth between the US. In January 2020, they headed down under to help fight against the fires plaguing Australian wildlife.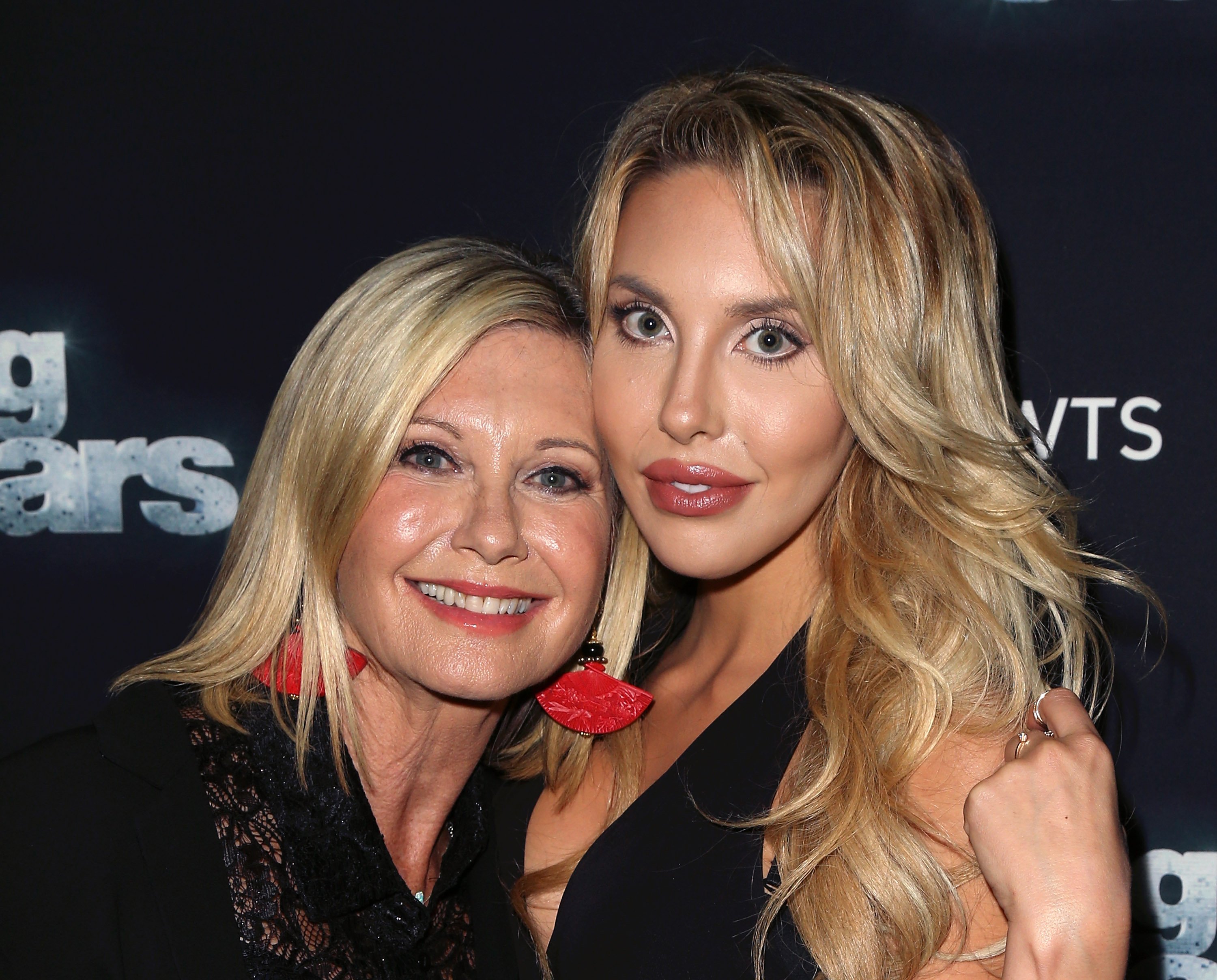 Olivia Newton-John and Chloe Lattanzi at the set of "Dancing with the Stars" Season 21 on October 19, 2015 | Source: Getty Images
SHE AND HER MOM ARE CLOSE
Chloe has also been by her mother's side through her health struggles. Newton-John battled breast cancer in 2013 and again in 2017. The challenge helped solidify the mother-daughter relationship.
Chloe once said: "When I don't see my mum for a long time, it's like I feel ill." Her mom said, "When Chloe is with me, I feel complete." Newton-John also has the support of her current husband, Easterling.
As for Chloe's personal life, she has reportedly been engaged to her boyfriend, James Driskill, since 2010. Driskill is a martial arts expert who sometimes appears in Chloe's many Instagram videos.
CHLOE IS AN ALMOST MARRIED WOMAN
Eleven years after getting engaged to Driskill, the couple was ready to walk the aisle in 2021, but COVID interfered with their wedding plans.
Newton-John had expected her daughter to replan it as they spent the day together picking out the perfect wedding dress.
After her mother's death, Chloe's fiancé also paid his tributes. He posted a picture of three of them and stated that he was so lucky and grateful that he had the opportunity to learn from her as he promised to take care of her daughter.
CHLOE THINKS SURGERY MADE HER LOOK 'MUTILATED'
In 2017, Chloe spoke about her cosmetic surgeries for the first time. The musician admitted that she went under the knife from a young age, and it was a disaster. Chloe said:
"The first boob op I had in Australia when I was 18 left me looking mutilated."
The model, who had spent over $400,000, regretted some of her procedures. However, she was glad that she could correct the botched surgery.
Please fill in your e-mail so we can share with you our top stories!