Inside Vanessa Bryant's Heartwarming Tribute to Late Husband Kobe on His Heavenly Birthday
On Sunday, August 23, 2020, Vanessa Bryant took to social media to wish her late husband a happy birthday on the day he would have turned 42.
On her private Instagram, Vanessa Bryant celebrated Kobe Bryant's 42nd birthday with an emotional tribute. The post included a throwback photo of the two posing together on a chair.
In the lengthy tribute, Vanessa spoke directly to her late husband revealing how much she missed him. She also shared her wish that he and their late daughter, Gianna, 13, could've been there to celebrate the milestone.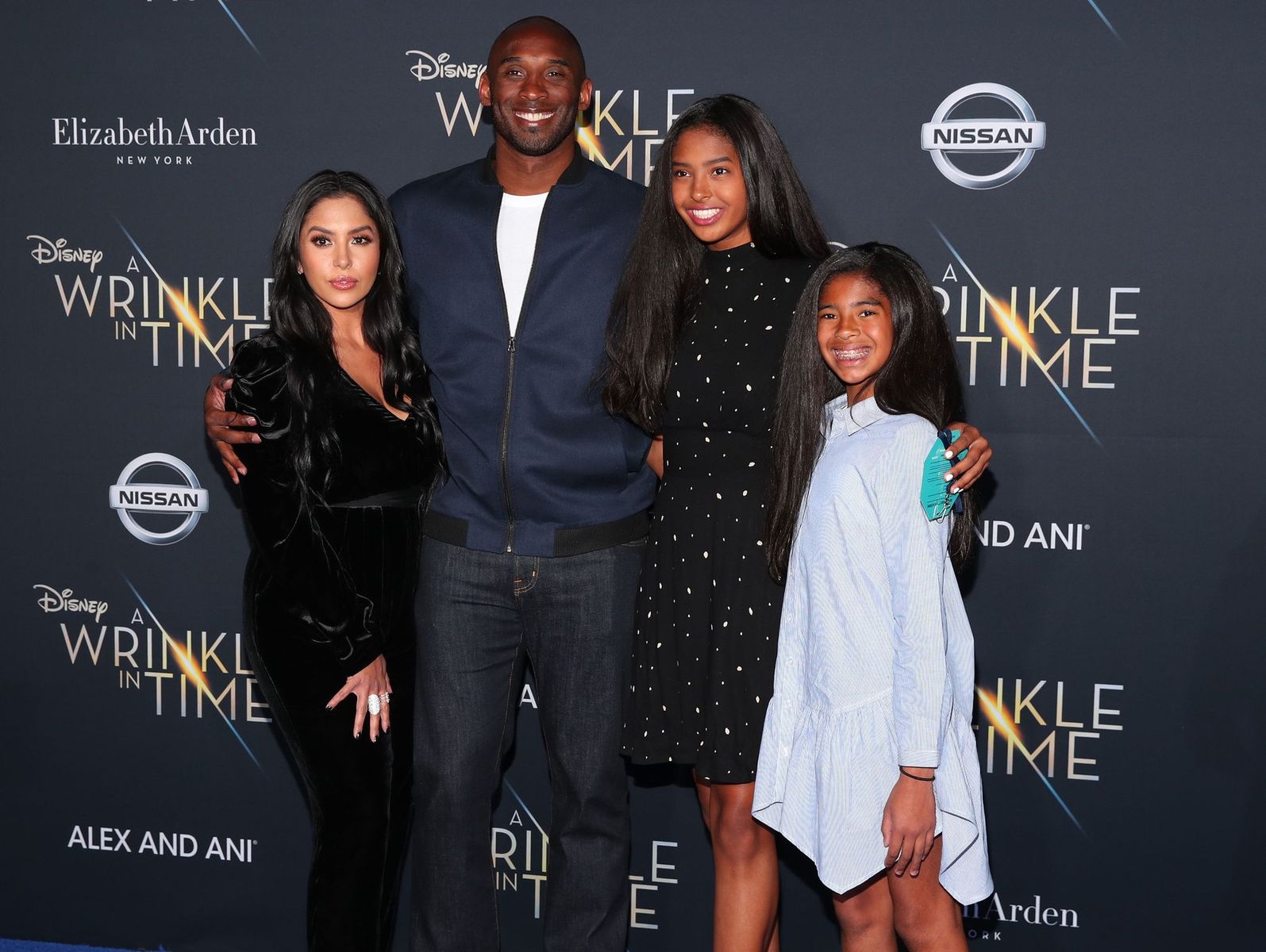 KOBE'S DEATH
Kobe, Gianna, and seven other people all died on January 26, 2020, in a helicopter crash. The incident, that left the world shocked, happened in Calabasas, California.
Vanessa also noted in her post: "I wish you and Gigi were here to celebrate YOU!" She also wished her late husband was there so she could make his favorite meal or bake a cake for him with Gianna.
MISSING KOBE
The widow then shared all the things she missed about Kobe and also revealed all the things she recalled about him. She thanked him for having grown with her and teaching her how to have strength.
The late former NBA player's wife also mourned Kobe and Gianna's deaths saying: "Our lives feel so empty without you and Gigi." Revealing how she was handling their deaths, she admitted how broken she was on the inside.
STAYING STRONG FOR THE KIDS
She confessed to wanting to shed tears but explained how she kept it together for their other daughters. The Bryant's are also parents to Natalia, 17, Bianka, 3, and Capri, 14-months-old.
She described how resilient and strong their daughters were and noted how she was sure that Kobe was proud of them. Showing how she was leaning on them through this difficult time, she revealed how they put a smile on her face daily.
LOSING KOBE AND GIANNA
Vanessa described losing her husband and daughter as a horrible nightmare she wished to wake up from. She shared her fantasy of being able to surprise their children by welcoming Kobe and Gianna back.
The widow confessed to being angry that she hadn't been the one who died first to avoid the heartache of losing him. She lamented how she should've passed on first.
MOURNING THEIR DEATHS
Vanessa mourned not being able to show her late family all the things she'd achieved since their deaths. She thanked her late husband for the daughters she had left behind with her.
Kobe's wife thanked him for his everlasting love and shared how she'd always choose him in each lifetime. She also showed her gratitude for being taught real love by the late basketball player.
THANKFUL TO BRYANT
Vanessa thanked him for everything and noted how Gianna was celebrating her father the way she always did on special days. She also stated how much she missed little Gianna too.
The star's wife concluded her post by wishing him a happy birthday from herself and their daughters. She also promised to always love him.
URGING FOR A NEW BILL
In response to how her husband tragically died at the beginning of the year, in June 2020, Vanessa urged congress to pass a special bill. She wanted them to pass the "Kobe Bryant and Gianna Bryant Helicopter Safety Act" which would require helicopters carrying six or more people to have a Terrain Awareness and Warning System.
The system is a flight data and a cockpit voice recorder. Vanessa shared how she believed her family members would still be alive if the system was already in place.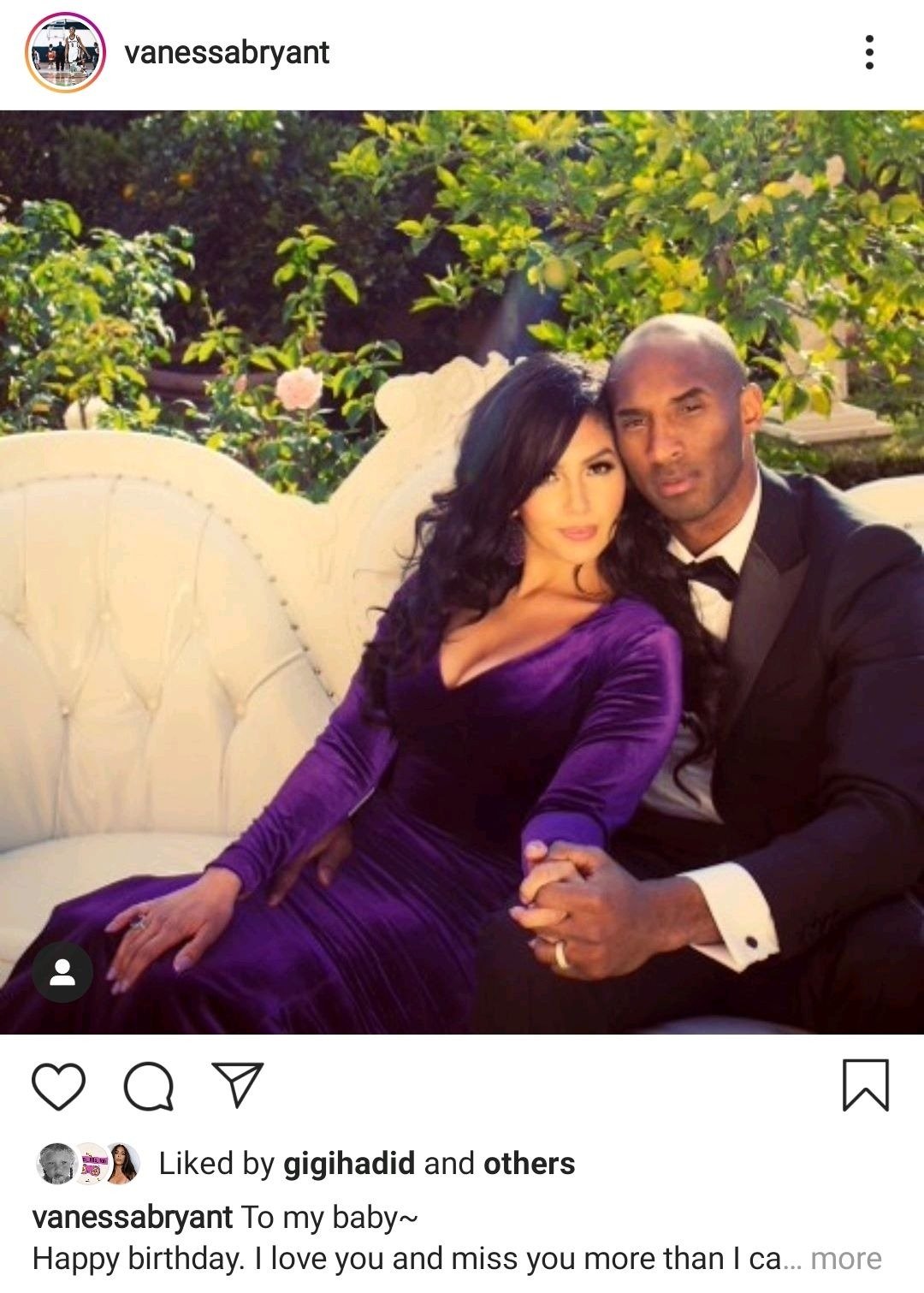 A LETTER FROM KOBE
For her own birthday in May 2020, Vanessa discovered a very special gift from her late husband. She found a letter from Kobe which she intended on opening on her birthday.
In July 2020, she took to her Instagram stories, to reveal another gift her late husband had once presented her with. She recalled how romantic the former athlete was.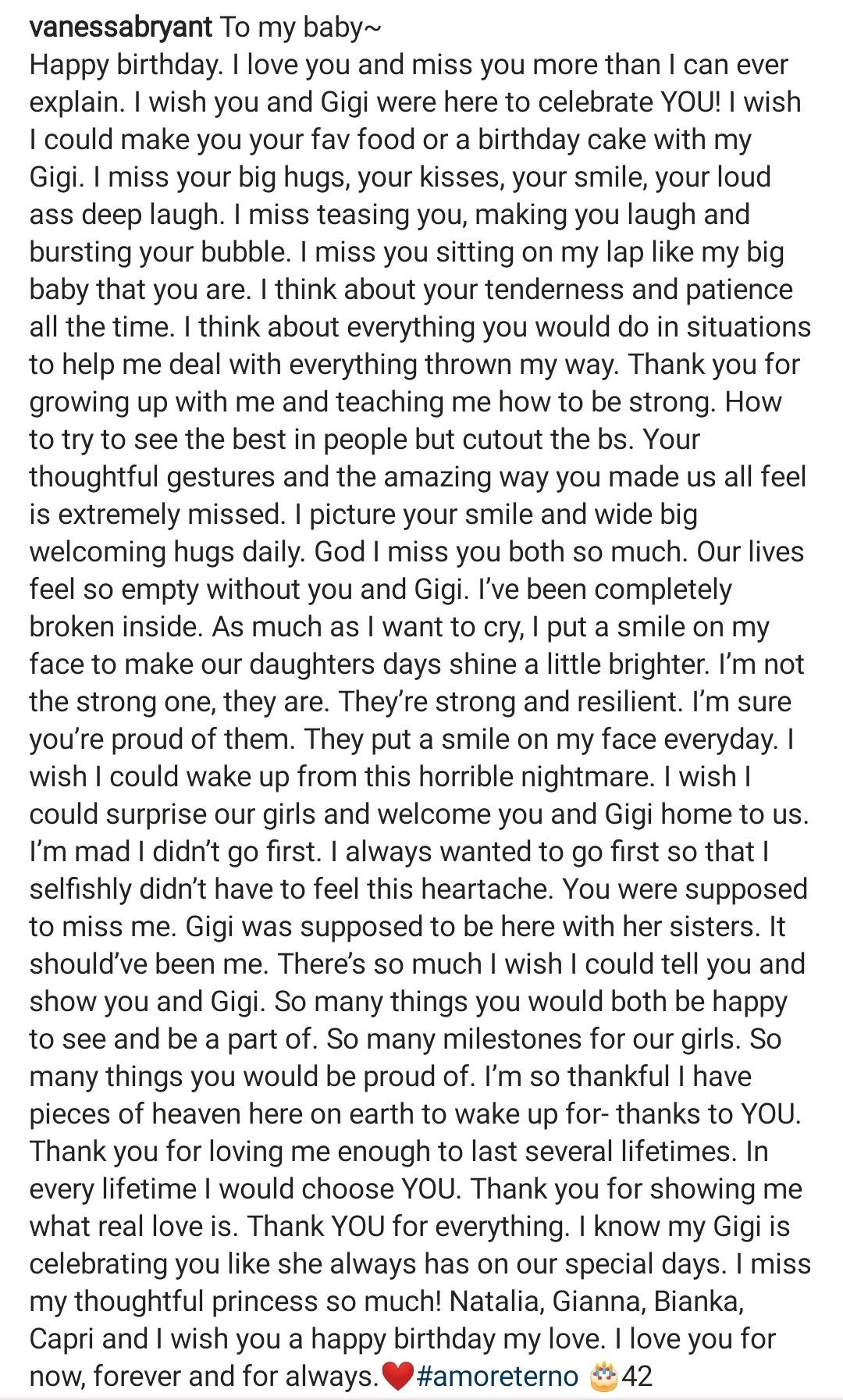 A SPECIAL GIFT
In her post, she shared how he'd once gifted her a Sarah Jessica Parker dress that the actress wore in the 2004 series finale of "Sex and the City." Finding the dress after his death left Vanessa quite emotional.