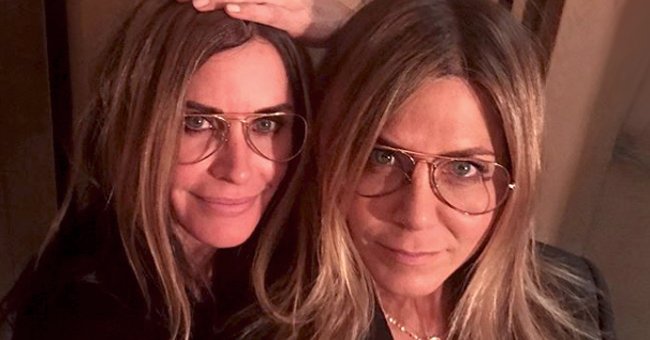 Instagram.com/courteneycoxofficial
Courteney Cox Playfully Beats BFF Jennifer Aniston in a Friendly Game of Pool
Jennifer Aniston and Courteney Cox are many things — including best friends and highly successful actresses. However, when it comes to skills on the pool table, only one takes the cake.
Recently, Courteney Cox and Jennifer Aniston got together to play a friendly game of pool. While the situation was friendly, Cox didn't take things lightly with her best friend and won the game handily.
The video began with Cox sweeping through the table as she hit one pool ball after another. The actress moved like a pro across the game, with "My Shot", the popular song from "Hamilton," playing opportunistically in the background.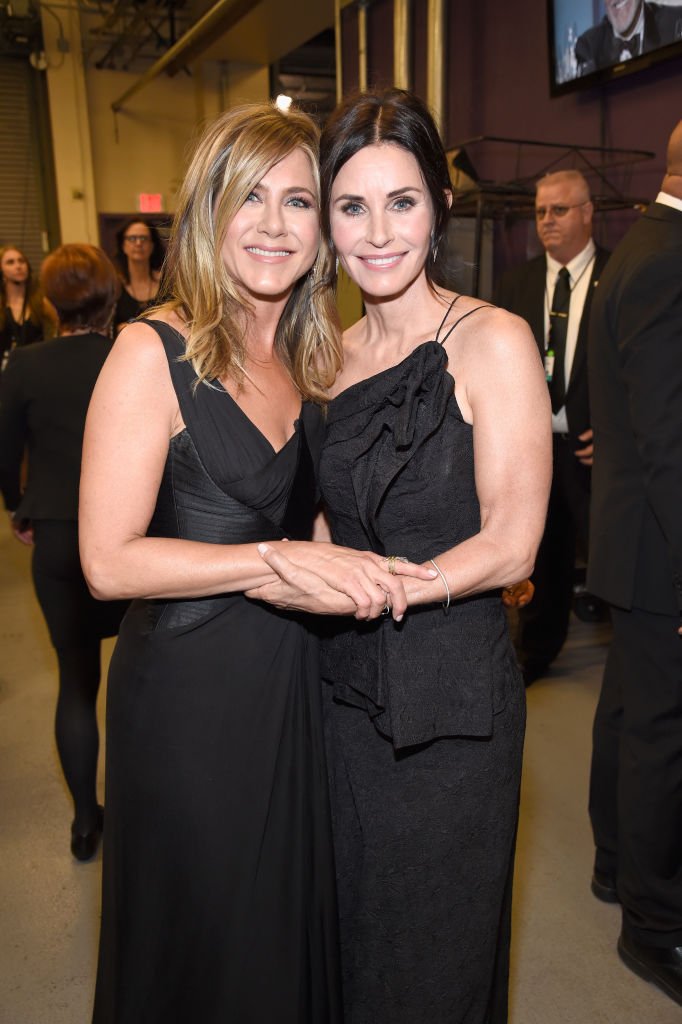 Courteney Cox and Jennifer Aniston arrive at the American Film Institute's 46th Life Achievement Award Gala Tribute to George Clooney on June 7, 2018.| Photo: Getty Images
When Aniston took to the table, however, she didn't have as good a night as her friend. Despite her best efforts, she just couldn't seem to get her shot right.
Aniston looked a tad frustrated in the video, as she explained that she hadn't played pool in a long time. Captioning the video, Cox explained:
"I may have had a good night...but could my friend BE any cuter?"
In all fairness, Aniston did manage to hit one shot after trying so hard. However, she didn't appear to be overly thrilled, given that most of her shots failed to fall in.
Aniston vented her frustration by flashing the camera, while Cox looked ever so proud of how she performed. What a fun game indeed!
Cox and Aniston will be back for the "Friends" reunion, which should happen soon on HBO.
Cox and Aniston have been friends for years. The actresses gained worldwide fame for portraying Monica Geller and Rachel Green in the hit sitcom "Friends," and they've been thick as thieves since then.
The entire "Friends" cast was a pretty tight-knit group. They even used to watch episodes together while they acted on the series. However, Aniston and Cox are perhaps the closest.
So, everything turned out pretty well for everyone. Monica and Rachel soon became fan favorites, and Cox and Aniston remained close friends after the show ended.
Cox and Aniston will be back for the "Friends" reunion, which should happen soon on HBO. The reunion was ready to begin shooting, but the novel coronavirus pandemic put a hold on things.
For now, they're waiting to see how things turn out. While there is no official date for the reunion, fans at least know that one is on the way.
Please fill in your e-mail so we can share with you our top stories!