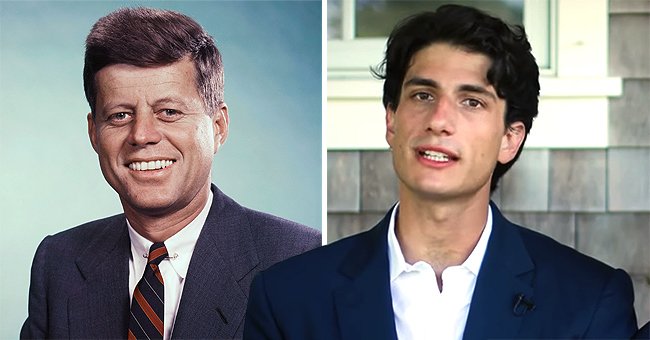 GettyImages youtube.com/PBS NewsHour
JFK's Grandson Jack Schlossberg Attends the 2020 DNC – Does He Look like the Late President?
On August 18, 2020, the late President John F. Kennedy's grandson appeared in a video alongside his mother. His resemblance to his grandfather was quite uncanny.
"PBS NewsHour" recently shared a clip featuring Caroline Kennedy, 62, and her son, John "Jack" Bouvier Kennedy Schlossberg, 27. In the short clip, the pair addressed viewers during the second night of the Democratic National Convention (DNC).
Due to the outbreak of the novel coronavirus pandemic the convention was held virtually. Standing side-by-side, the mother and son duo described the kind of country they envisioned.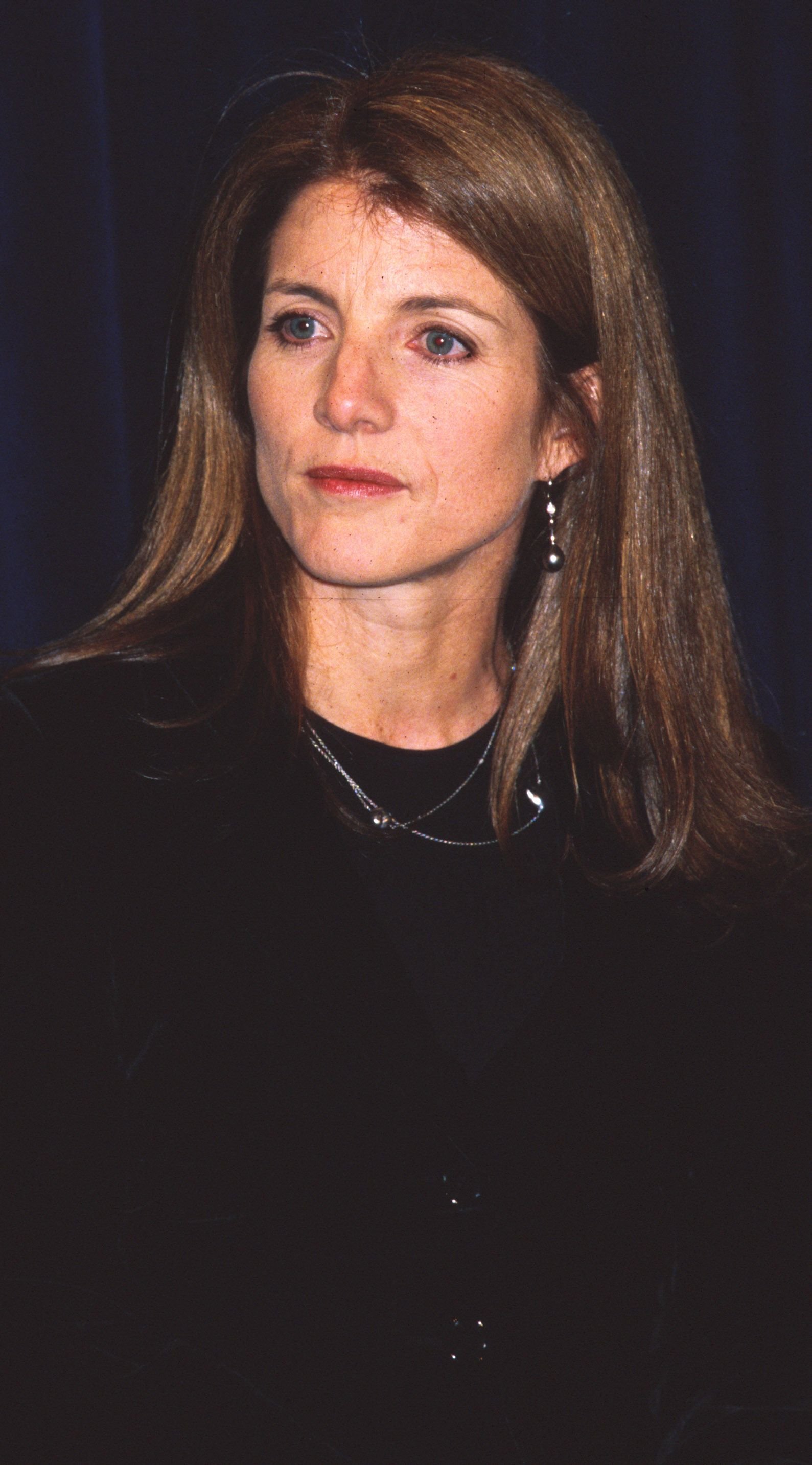 Caroline Kennedy at a function to announce a scholarship to benefit The Jackie Robinson Foundation Scholarship Fund on March 8, 1999, in New York City | Photo: George De Sota/Liaison/Getty Images
HIS SIMILARITY TO HIS GRANDAD
John F. Kennedy's only grandson startled people with how similar he looked to the late President. He also shares some similarities with his late uncle, John F. Kennedy Jr.
Schlossberg actually took to social media last Monday to announce his appearance at the DNC. He made his announcement on his Instagram Story.
SPEAKING AT THE DNC
He and his mother spoke last Tuesday during a segment called "We Lead from the Oval Office." Former President Jimmy Carter and his wife, Rosalynn Carter, also got to speak during the proceedings.
Caroline's son has opted to stay out of the limelight as much as possible. However, in May 2020, he appeared on the "Today" show where he and his mother announced the campaign for 2020's Profile in Courage Awards.
PROMOTING AWARDS
Schlossberg has also worked to promote the JFK Library's New Frontier Awards in the past. He is the third child of Caroline and author and designer, Edwin Schlossberg.
WHO IS CAROLINE
Caroline, the former ambassador to Japan, is the only surviving child of Kennedy Sr. and Jacqueline Bouvier Kennedy Onassis. Her son has two older sisters.
WHAT JACK'S SISTER DOES
One of his sisters, Tatiana Schlossberg, is a journalist who has written articles about the climate change issue. Her brother might end up opting for a life in politics.
SCHOOLING
He was a student at the Collegiate School before going to Yale and later Harvard. It's been reported that Schlossberg is still a student.
JACK'S GRANDFATHER
His grandfather was the 35th US President and he was sadly assassinated in 1963. Kennedy Sr. was only 46 when he died at Parkland Memorial Hospital.
Please fill in your e-mail so we can share with you our top stories!