Check Out Cristiano Ronaldo and Girlfriend Georgina Rodriguez's New Matching Photos on Instagram
Cristiano Ronaldo and his partner, Georgina Rodriguez, sent fans wild with speculation as the pair posted a lovely but cryptic photo on their respective Instagram accounts.
Cristiano Ronaldo can't seem to get out of the headlines. After finishing the season with yet another league title, the Portuguese footballer and his family are taking a holiday cruise on a £5.5million yacht in the French Rivera. However, it is Ronaldo's Instagram activity that has fans drooling with expectation.
On Sunday, the Juventus star shared a lovely photo of himself and partner Georgina Rodriguez. The duo looked characteristically dazzling as Ronaldo sported a black shirt and white pants while Georgina sparkled in a beautiful scarlet dress and gold necklace.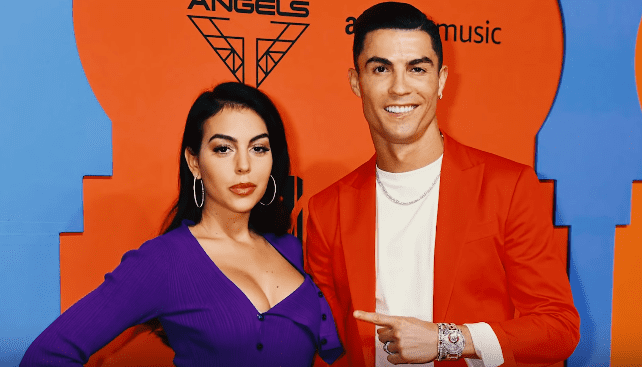 Ronaldo then captioned the photo with the phrase "Mi amor" as he professed his love for the woman he met in Madrid four years ago. The couple's outlook, however, was not the most exciting feature of the cute snap.
Ronaldo's 237 million Instagram followers initially noted nothing out of the ordinary in the duo's loved-up shot. However, their attention was piqued when Rodriguez shared the same photo on her Instagram handle, with the caption:
"YESSS ?"
This sent fans scrambling back to the picture for clues as to what she might have meant. Unsurprisingly, many soon noticed that Rodriguez's ring finger was concealed by her lover in the photo.
This, of course, sparked several rumors and speculations that the duo might be engaged and were concealing the 26-year-old's engagement ring to tease their fans.
The duo met at a Gucci store where Rodriguez was working as a shop assistant.
Both photos' comment sections were soon filled with curious fans questioning the couple about whether or not they were set to tie the knot.
However, the posts alone were enough confirmation for some fans — particularly after Ronaldo admitted last year that he and Rodriguez were undoubtedly going to get married at some point. Some followers then proceeded to extend their congratulations to the happy couple.
The five-time FIFA Player of the Year and the Spanish model have been romantically involved for about four years, stretching back to when Ronaldo still plied his trade in the Spanish capital.
The duo met at a Gucci store where Rodriguez was working as a shop assistant. Rodriguez later revealed that the superstar's beauty and height immediately caught her attention, igniting a spark in her.
They then proceeded to date for a few months during which Ronaldo's loving treatment of the model, according to her, secured her affection. The pair has been together ever since and are currently parents to four children.