Chris Brown's Mom Joyce Hawkins Shares Picture with Family during a California Beach Trip
Chris Brown's mother, Joyce Hawkins, looked flawless while posing with her loved ones. The singer's mother showed that she enjoyed her summertime with some family members on Laguna Beach.
Joyce Hawkins is the mother of talented singer and dancer, Chris Brown. In a recent snap, she flaunted a youthful and chic look, showing that age is nothing but a number.
Following the ease of the lockdown that was formerly imposed by state governors, many people are having as much fun as they can handle since they have been indoors for some time.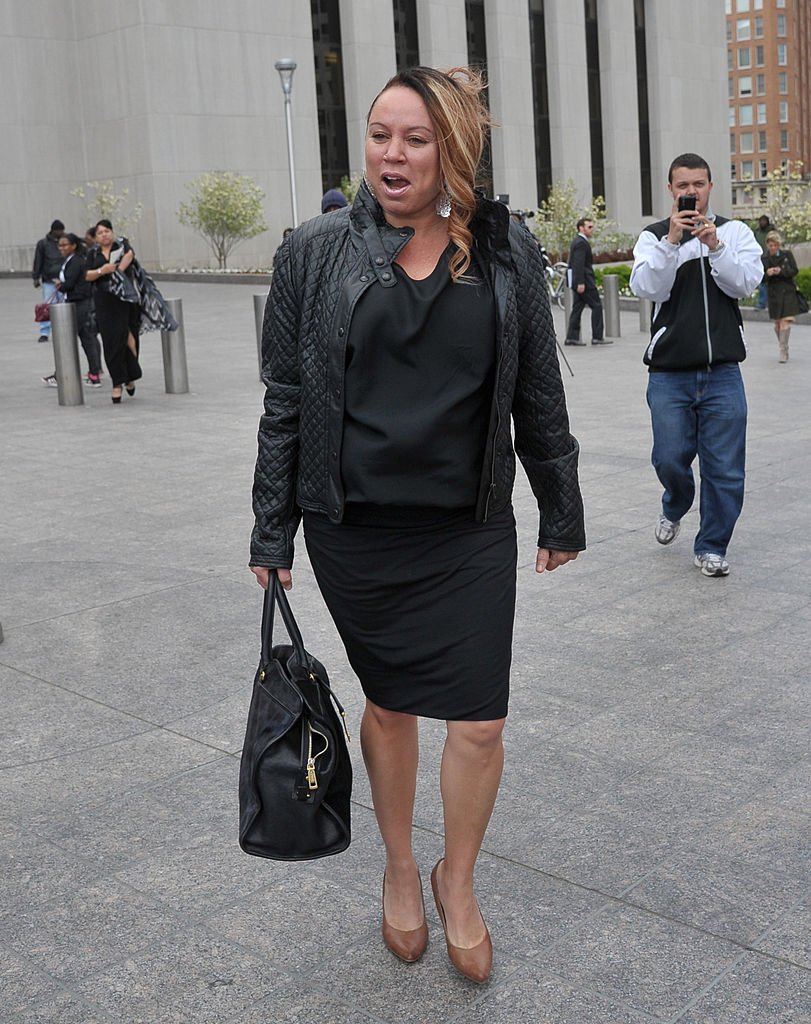 Brown's mom is not an exception. She shared a snap that showed her having the time of her life with the people that matter the most, which is her family.
More than eight people gathered for the shot that was taken at a Californian beach. They all looked cheerful and thrilled to be experiencing the outdoor moment, while the sun mildly lit up their faces.
Hawkins' message to her fans was to explain that she is grateful to be surrounded with beautiful hearts. She wrote:
"ALL LOVE!! MY CALIFORNIA FAMILY!!"
Lots of fans understood the feeling of having an opportunity to be outdoors, especially since many people across the world have been affected by the novel coronavirus.
Many commented on the genuine look of happiness Hawkins wore. One fan said that she was present on the same beach a few days before Hawkins. The same person wrote:
"my dream is to meet you in real life...one day maybe one sweet day."
Hawkins' family and friends are aware of her love for family. Over the years, she has proven to be a very supportive mother to her child. Through the good times and the bad, Brown's mom has always had his back.
In 2013, the singer struggled with his inner demons which involved anger issues and addiction to weed. Hawkins called out her son by addressing his bad habits online. She claimed that his group of friends had a negative influence on him.
Brown may have had a few baggages to deal with, but he brilliantly learned the act of showing unconditional love as a parent.
That did not stop her from jumping in at her son's defense when he needed her to. Last year, after the singer's "Need a Stack" track dropped, some of his critics felt he was disrespectful with a few lyrics in the song.
Hawkins was not having any of that and she immediately attacked the trolls and asked them to address something else. Brown may have had a few pieces of baggage to deal with, but he brilliantly learned the act of showing unconditional love as a parent.
He is a father of two to a toddler son named Aeko and a 6-year-old daughter named Royalty. Online witnesses have testified to him scoring a grade A in parenting duties.
In May, when his little princess turned 6, he presented her with a cute gift and later went online to gush on his mini-me.
Brown has managed both his career and his role as a father in a commendable manner. In the same vein, Hawkins has equally handled her family matters remarkably. 
This has not made her lose focus on pampering herself, which she is perfect at doing. The grandmother of two shared some breathtaking images some months ago and her online community could not stop talking about it.