Glimpse at NFL Star JuJu Smith-Schuster's Family and Relationships
Juju Smith Schuster is a 23-year-old NFL star who has done well for himself in his career. Even more, he has an amazing family that has inspired him to succeed. 
Juju Smith Schuster might only be 23, but he has already achieved so much. While he is undoubtedly a skilled player, much of his success can be traced back to the support he gets from his family.
Taking to Instagram last September, Schuster acknowledged the role of his family in a touching post. It featured three photos of him posing alongside his dad and a fourth one where the older man was pictured in a brand new truck.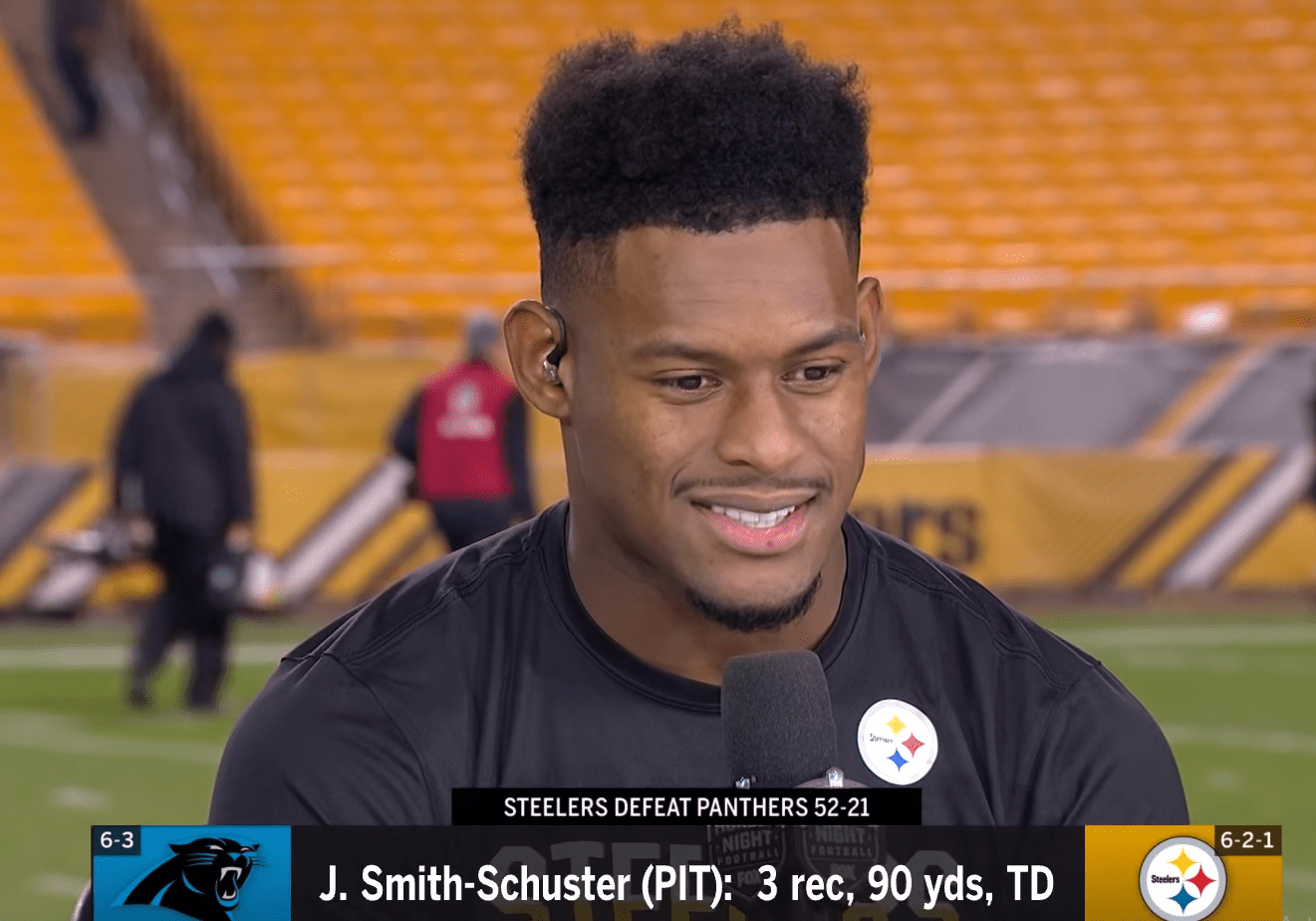 In his caption, the athlete gave a brief summary of what growing up was like for him. He revealed that his family is made up of his parents and seven children, including himself. 
The athlete also recounted how his parents worked so hard to provide for him and his siblings and how their large family had to manage one car for years. 
He concluded by expressing gratitude to be able to get his father a new truck after all his years of sacrifices.
In another Instagram post shared last October, Schuster dedicated a sweet tribute to his mother, Sammy Toa Schuster on her birthday.
Schuster has excelled and without a doubt, has made his family proud!
Sharing a throwback and recent photo of himself and Sammy, the athlete wrote a birthday note where he thanked her for all she did for him and his siblings while growing up.
Two years ago, Schuster shared a picture collage that featured a snap of him and his mom from 2010 and another from 2018. His bond with his mom is one that cannot be broken as she has been there for him every step of the way.
When he was only eight years old, Sammy promised her young son she would move with him to whatever city he played in when he got in the NFL.
However, with six children to take care of, Sammy discovered that her promise would be a bit difficult to uphold. But the doting mother still tries to be at some of her son's games.
Most importantly, Sammy and Lawrence were sitting in the spectator's stand when Schuster scored his first touchdown in the NFL.
While the mother-son duo might be miles apart, Sammy also makes sure to defend her son even if it means trading words with online trolls.
Sammy welcomed Schuster on November 22, 1996. At birth, he was named John Smith. When the athlete was only a child, his parents separated. However, his mother gave love a second chance and married Lawrence Schuster who taught her son invaluable life lessons.
Over time, Lawrence and Schuster developed a great bond that would later impact the athlete's life positively. As proof of his love and respect for his stepfather, the former JuJu Smith changed his last name to Smith-Schuster when he was 18.
About his nickname, JuJu, the name was given to him by his aunt when he was still an infant. Over time it stuck and now almost everyone calls him by it.
With a great support system like his, it is no surprise that Schuster has excelled and without a doubt, has made his family proud!