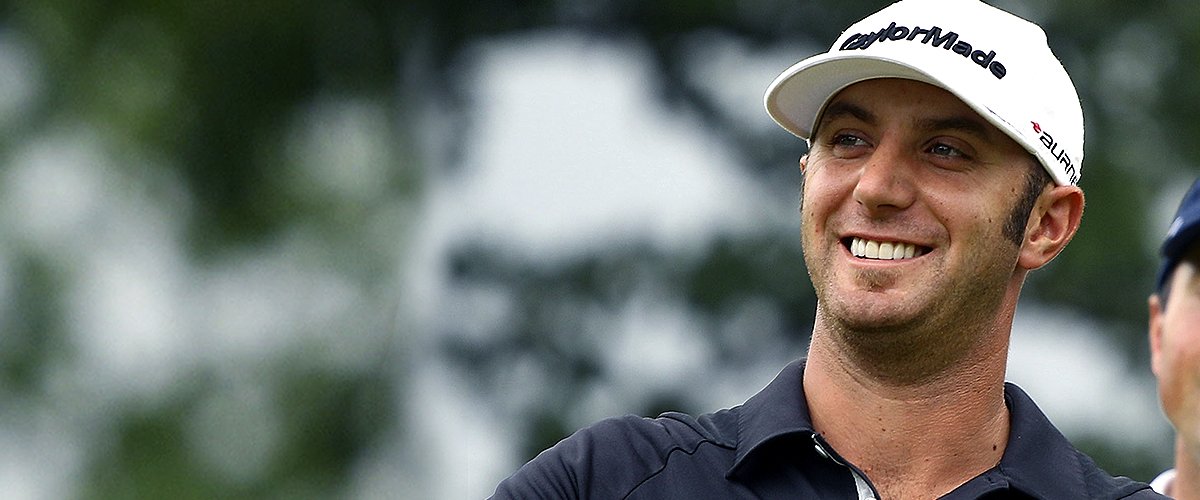 Getty Images
Paulina Gretzky Is Dustin Johnson's Gorgeous Fiancée and Mom of His Kids — Meet Her
Professional golfer Dustin Johnson, who became the number 1-ranked golfer in February 2017 and kept the position for 64 weeks, has been in a relationship with Paulina Gretzky for years.
Dustin Johnson met Janet Gretzky, Paulina's mom, at the end of 2011, when both of them played in the Wednesday pro-am at Tiger Woods' tournament at Sherwood.
Back in 2018, split rumors surrounded the couple.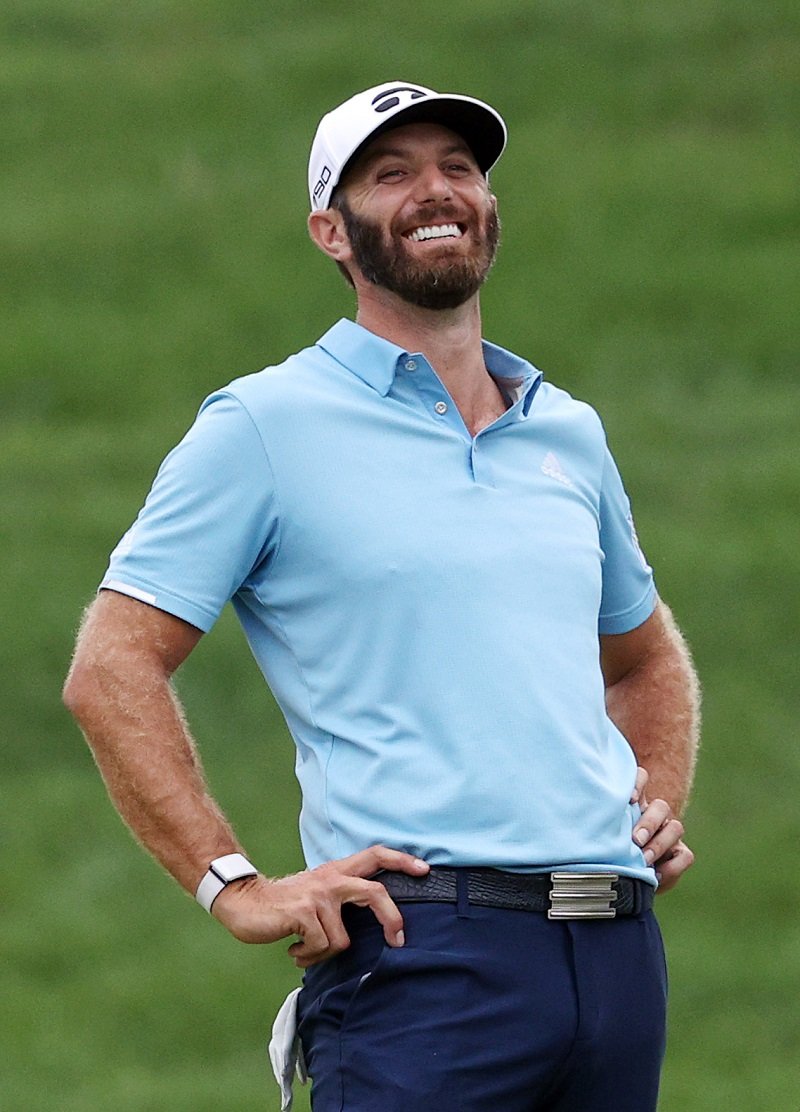 Dustin Johnson on June 28, 2020 in Cromwell, Connecticut | Photo: Getty Images
DUSTIN JOHNSON AND PAULINA GRETZKY'S FIRST MEETING
During that time, she told Dustin about Paulina and even invited him to the Gretzkys' household for dinner, where Paulina would also be at the time. Janet's daughter said:
"I show up looking like a complete ragamuffin, and here's this really cute guy. I didn't stay long, but he was such a gentleman, so endearing."
Even though they had "undeniable chemistry" from the very beginning and exchanged phone numbers at the end of the night, they didn't date until 2012, mainly because both of them were in relationships with other people.
Then, in August 2013, only seven months after they started dating, the couple got engaged. While most of their fans are eagerly waiting for them to walk down the aisle, they have not set a date yet due to their packed schedules.
However, they started enlarging their family already. in January 2015, their first child, Tatum, was born. Then, in June 2017, Dustin Johnson and Paulina Gretzky welcomed their second son, River, to the world.
PAULINA GRETZKY'S CAREER
Paulina, a model and pop-star who decided to skip college to pursue a career in the entertainment industry, pointed out that Dustin became a very good friend of her family.
She added that her brothers and parents, including retired NHL player Wayne Gretzky, saw him more than she did. According to The Sun, Paulina Gretzky has been featured on the covers of different magazines, including Flare and Golf Digest.
Apart from that, Wayne Gretzky's daughter has a modest career in the music business. She once confessed that she wanted to have a Gwen Stefany, Avril Lavigne rocker girl vibe when she started but then changed.
Her most famous song is "Collecting Dust," which was featured on MTV's reality TV show "Laguna Beach: The Real Orange County." She is also an actress with gigs in "Fame," "Guns, Girls and Gambling," and "Grown Ups 2."
SHE LOVED SPORTS GROWING UP
Speaking of Golf Digest, they interviewed Paulina in April 2014, and she shared some details of her life. She confessed that she used to be a "tomboy" who loved sports.
When Paulina was younger, Wayne used to say that she was his best athlete as she played tennis, golf, and softball. She eventually stopped, though.
The model also said that, when she was a kid, she didn't appreciate golf as much, maybe because her mom put her and her siblings in tennis and golf camps.
Little did she know that golf would be such an important part of her life now that she is engaged to Dustin Johnson. Paulina explained that although she plays with her husband-to-be from time to time, she loves being with him and watching him play.
SPLIT RUMORS
Paulina Gretzky and Dustin Johnson's relationship has not always been a walk in the park, though. Back in 2018, split rumors surrounded the couple after Paulina deleted all of her photos with her golfer fiancé from Instagram.
Shortly after that, Dustin shared a short statement on Twitter, revealing that all relationships go through hard times.
He added that they loved each other "very much" and that they were committed to being a family.
Nowadays, Paulina Gretzky and Dustin Johnson are still engaged. In March this year, they attended Ty and Sara Gretzky's wedding, so their marriage might be around the corner, as well.
Please fill in your e-mail so we can share with you our top stories!