Lizzo Stuns as She Poses While Basking in the Sun in a Sheer Crop Top and Ripped Jeans
Singer and rapper Lizzo showed off her flawless beauty as she posed in the sun wearing a sheer crop top and ripped jeans.
Lizzo's fans are often treated to a series of adorable posts on the gram, so having their favorite celebrity pose in a chic attire did not come as a surprise. However, it still had the same effect on them as always. 
The rapper who pays attention to her looks never leaves any stone unturned when it comes to flaunting her gorgeousness. In her recent upload, her stylishness is nothing short of epic.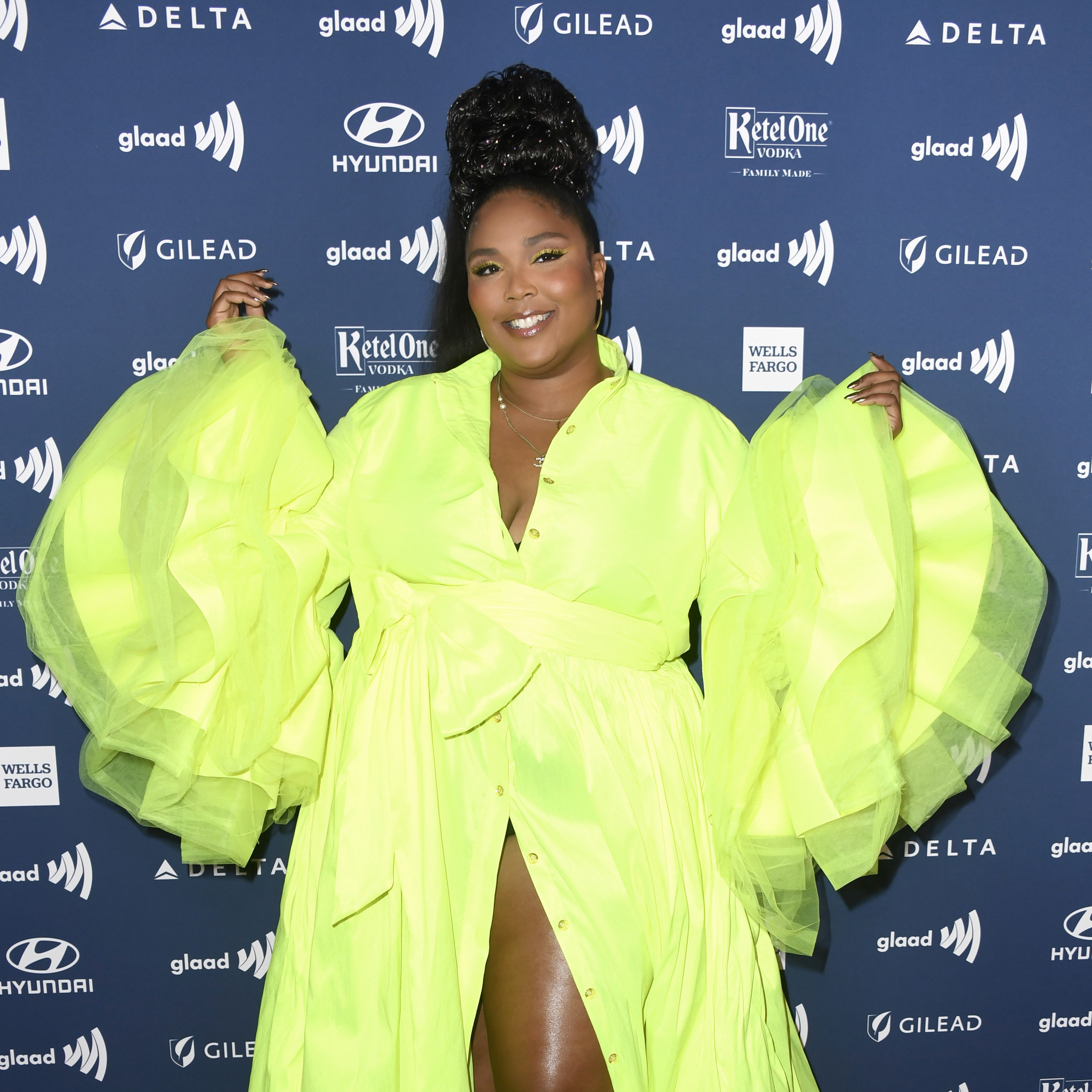 She donned a nude crop top with full chiffon sleeves. The crop top also has an extension of transparent fabrics that stretched to the blue high-waist ripped jeans that the singer rocked.
In the post, it could be seen that her face went through a thorough face beat, and in the end, it gave her a sharp and glamorous look suitable for the red carpet.
Lizzo's hair also did justice to her appearance. One part brushed lightly against her shoulders and the other rested in front of her sleeve.
The rapper donned a custom made necklace with the letter "L" and she posed basking in the sunlight in front of what looked like a forest.
Via the caption, she confidently told her fans that she just wrote a new song that will surely make some airwaves. Lizzo said:
"Thinkin about that banger I wrote last night in the studio."
Before fans reacted to the caption, they settled on her chic look. Lovers of the rapper paid attention to her appearance.
Many commended her stylishness while a few made comments concerning her music. One fan wrote: "I love you thanks for doing it."
Lizzo's credibility has never been doubted by her fans, and she has earned due recognition in the industry.
Fans of the entertainer would know that Lizzo is a fireball of talents. She has been in the music industry for some time now, but her music was mainly recognized across the nation in 2019.
According to a news outlet, the rapper's song "Truth Hurts" did exceptionally well on the Billboard chart, and it set a new record. The source explained:
"Lizzo's anti-commitment hit Truth Hurts...spent seven non consecutive weeks at the top of the Billboard Hot 100 in September and October."
The popularity gained after she dropped "Truth Hurts," helped her "Cuz I Love You" album become a hit. This was due to the level of perfection that she introduced.
Lizzo had always found music interesting. During her time at the University of Houston, she studied classical flute performance. Now that she is a recognized name, the entertainer uses her platform to inspire women of all ages and preach messages of self-worth. 
Her track "Good As Hell" that features Ariana Grande, another groundbreaking female singer, talked about how a woman's self-esteem should be valued.
While Lizzo is in the business of spreading her talent through her songs, some individuals claimed that she is not giving enough credit to the songs' writers.
Brothers Justin and Jeremiah Raisen alleged that some lines of the track, "Truth Hurts" were plagiarized from a song titled "Healthy," that they wrote in 2017. The singer has come out to deny these claims and even sued the men asking for credit.
Lizzo's credibility has never been doubted by her fans and she has earned due recognition in the industry. She has secured more than two Grammy Awards and recently bagged a television deal with Amazon Studios.