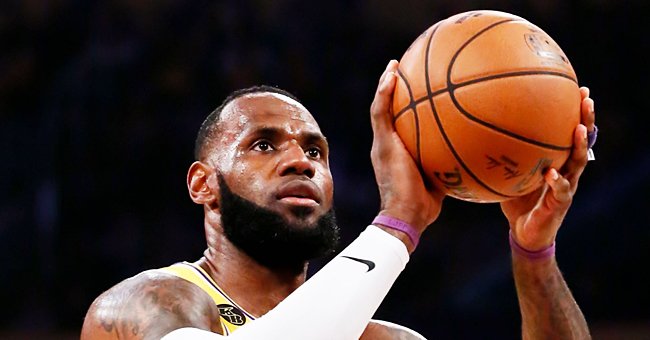 Getty Images
Check Out LeBron James' Toned Body as He Reads a Book During a Training Session
With the new NBA season in sight, Lakers star LeBron James is getting geared up for the games. The basketball player showed off his toned body during a training session about a week ago.
James, 35, is showing his fans that he won't let them down. To reassure them of this, he is engaging in exercises that would help with his balance in the basketball court.
While building confidence, the athlete is taking his time to engage in training sessions despite being an iconic player. On his Instagram, he shared photos of himself in the gym. The 35-year-old was in fitted exercise leggings paired with a black durag and blue kicks suitable for workout sessions.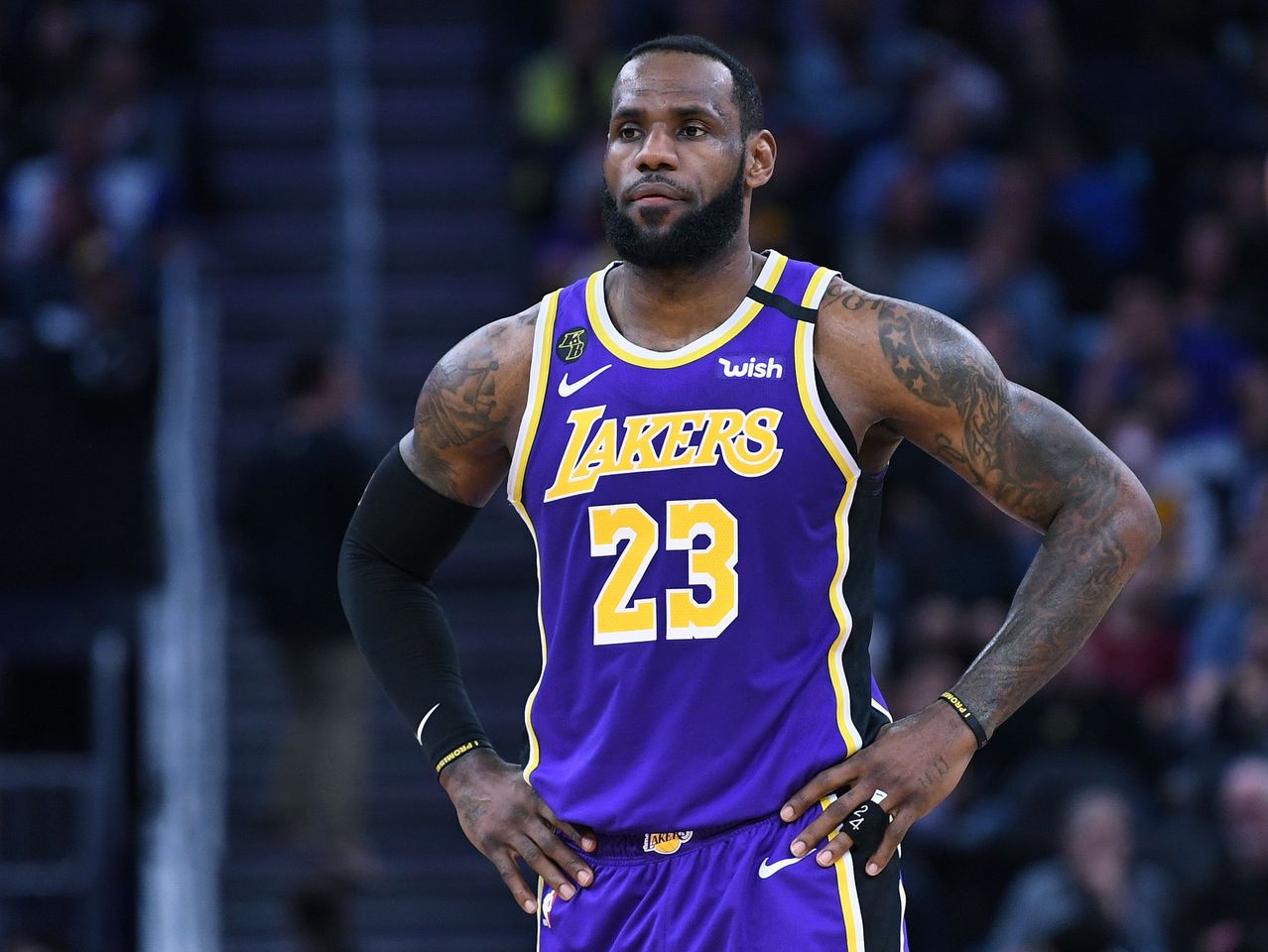 LeBron James #23 of the Los Angeles Lakers looks on against the Golden State Warriors during an NBA basketball game at Chase Center on February 08, 2020 | Photo: Getty Images
He also had a smart wristwatch possibly to time himself, and an earphone on, but he was shirtless, leaving his toned body and muscular physique on display.
While James looked like he was ready to burst some gym moves, the Lakers star also had a Malcolm X book in hand and could be seen concentrating on the words of the revolutionist. He quoted Malcolm X's words in his caption. He wrote:
"Education is the passport to the future, for tomorrow belongs to those who prepare for it today- Malcolm X."
The basketball star's caption sounded inspiring. However, most of his fans could not get over his toned body. Their comments focused on his appearance and they gushed about how well structured his frame is while commenting that they trust that he will do exceptionally well this season.
Some fans tapped into the words on the marble that was quoted by James, and they applauded him for using his platform to express those words, especially after the country's civil unrest.
He confessed that he misses his pack, to include his wife, Savannah, and their three kids, Zhuri, LeBron Jr. and Bryce.
Like many celebrities aligning with the Black community, LeBron has been outspoken about the unfair treatments that are meted on them. Over the years, Blacks have been victims of excessive police assault and brutality. It has led to the deaths of several Black people like Breonna Taylor, and recently, George Floyd.
Many actors, musicians, talk show hosts, and even athletes have used their platforms to address the situation. At the opening of the NBA season, players took a knee during the anthem. They also donned shirts that had "Black Lives Matter" inscribed on it. James spoke with an outlet, and he told them that:
"It's given us the opportunity to, every single day, speak about, feel passionate about, whatever is going on in your personal life, whatever is going on in society and us trying to make a change..."
Following the game cancellation after the outbreak of the novel coronavirus pandemic, players are very excited to be back, as well as their audiences. Even Blake Griffin, a team owner whose team did not make it for the 2nd season of the game, explained that he was overjoyed to be watching other players after a long break.
The NBA ensured that every player lodged and got screened at Walt Disney World Hotel for a while to prevent the spread of the virus. About 22 out of the 30 teams that began the quarantine are free to continue with the season.
Since the process began, James has been away from his family. He confessed that he misses his pack, including his wife, Savannah, and their three kids, Zhuri, LeBron Jr. and Bryce.
Despite not seeing his family for a while, the Lakers star is putting a lot of effort to ensure that his team wins this year's league. Statistics showed that with shooters like Anthony Davis and Kyle Kuzma, the Lakers will be unstoppable and are likely to win.
Please fill in your e-mail so we can share with you our top stories!