Pink Praises Her Husband Carey Hart Amid His Recovery after He Underwent Surgery
Pink Nurses Husband Carey Hart Back to Health after Her "Bionic Man's" Successful Shoulder Operation.
Superstar singer Pink is grateful for her hubby's shoulder surgery success, and she posts a picture of her man in recovery.
Carey Hart had his shoulder wrapped up, and even though he was wearing a face mask in the picture, it is evident he is on his road to recovery. The rock artist expressed her love for her man as his healing process begins.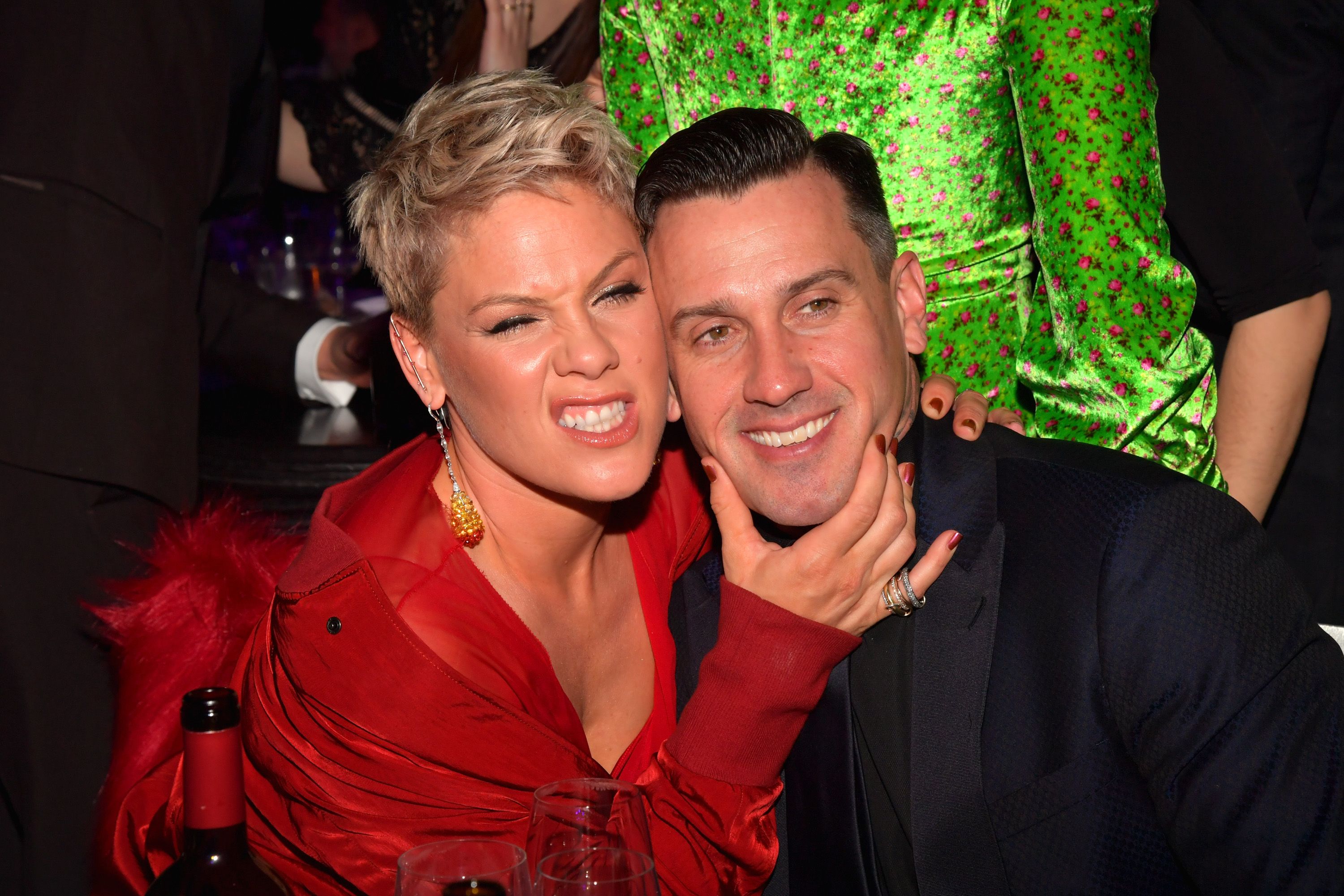 According to reports, pink is placing her husband's care in the hands of nurse-albeit Nurse Ratchet after his successful torn rotator cuff surgery.
Pink and her "Bionic man" met in 2001 at the "Summer X" games, but it was not until 2005 that Carey Hart proposed to her.
The 45 years old retired motocross star also posted the same picture on his Instagram, thanking his wife for nursing him in the caption:
"Surgery was a success!!! Thanks so much to my amazing wife and nurse, @pink . She is my rock when I'm banged up. Time to get on the mend."
Reports say that Carey previously shared that he had a sling fitting before his operation and was also tested for COVID-19 before he proceeded.
A week before the operation, the energetic duo went wakeboarding with their lovely kids, Willow and Jameson. Surgery or not, the adventure never stops with the iconic superstar family.
Pink and her "Bionic man" met in 2001 at the "Summer X" games, but it was not until 2005 that Carey Hart proposed to her. The legendary couple got married in 2006, but things got rocky, and they had a temporary split in 2008, which according to reports, lasted till 2009.
Pink admitted the marriage had its ups and downs on their 12th marriage anniversary in January 2018 when she posted pictures to celebrate their 12-year journey with the caption:
"12 years married today. 16 if ya count the 4 years we spent deciding if we were going to live together forever or kill each other."
After reconciliation, the superstar duo welcomed their first child Willow Sage Hart, on June 2nd, 2011, and Jameson Moon Hart on December 26th, 2016.
Their marriage of 14 years is still going strong, and they always have each other's back at all times, such as the time Pink gave a firm response to a social media commenter after the woman commented that her "Bionic man" wasn't a responsible father.