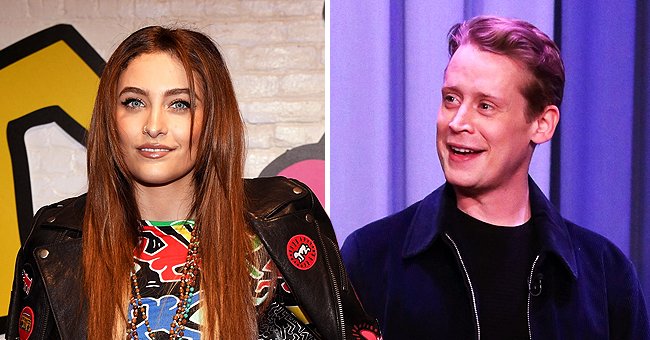 Getty Images
See How Paris Jackson Congratulated 'Home Alone' Star and Godfather Macaulay Culkin on His 40th B-Day
Social media users are astonished at former child star Macaulay Culkin turning 40 as his longtime friend Paris Jackson and other celebrities celebrate his special day.
For many people, it seemed like just yesterday when 8-year-old Kevin McCallister got left behind at home by his family who went on vacation.
The iconic snap of the young boy holding his hands up to his face with his mouth wide open is one memory that a lot of adults today remember from their childhood.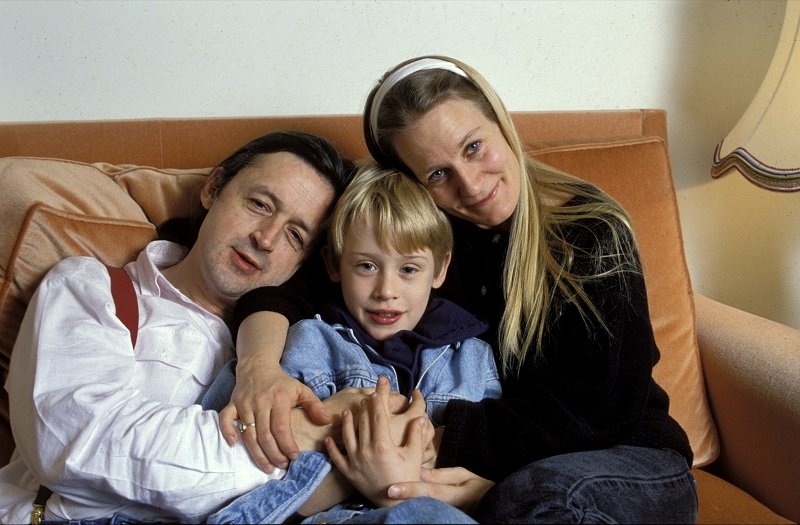 Macaulay Culkin with his mother, Patricia, and his father, Kit, on December 11, 1990. | Photo: Getty Images
These adults who watched young Kevin trick a pair of burglars were shocked to find out that that young boy who played Kevin turned 40 on August 26.
His longtime friend, Michael Jackon's daughter, Paris Jackson, took to Instagram to celebrate his birthday, making people realize just how fast time had passed.
Jackson shared a gallery of photos from the sweet moments they shared together on her Instagram as a tribute to Culkin on his 40th birthday. She wrote:
"happy birthday ♥️ I absolutely adore you. thanks for teaching me fine art and how to waltz that one time."
The first of the photos showed Jackson and Culkin with their backs turned to the camera. They were wearing matching plaid outfits with their names emblazoned on the back.
The other pictures included snaps of them showing off their matching arm tattoos, and even getting Culkin's toes painted. The tight-knit bond between the two friends was undeniable and heartwarming to see.
He did appear in quite a number of other productions after the Kevin era passed.
Other celebrities joined in wishing the former child star a happy birthday, including actress Sarah Michelle Gellar. Gellar hurried off to her Instagram Stories with throwback snaps and sweet words, reportedly becoming one of the first to start the social media tributes.
As the birthday wishes started to roll in, the reality of just how long ago the child star rose to fame in "Home Alone" hit many of his fans hard. To make their shock worse, the actor teased fans further by hilariously announcing his age on Twitter:
"Hey guys, wanna feel old? I'm 40..."
Social media platforms were set ablaze with many comments from fans who seemingly could not let the thought sink in; they were truly old!
As Twitter users continued to rave about the shocking news, Culkin came at them again with a follow-up tweet. He joked that as a child star, making people feel old was his gift to the world.
In another tweet, he joked about embarking on an eventful midlife crisis and contemplated picking up surfing as a hobby. His fans were a wreck.
Even though Culkin would always be remembered as Kevin McCallister, he did appear in quite a number of other productions after the Kevin era passed.
He was a voice artist for "Robot Chicken" from 2005 to 2010" and had marked appearances on the "The Jim Gaffigan Show." All through this time, he had a very special friendship with the late iconic singer, Michael Jackson.
Both men were raised in the harsh lights of Hollywood and bonded over their similar childhoods or the lack thereof. There are only a few things that instill a certain kind of shock, and a child star aging certainly tops the list.
Please fill in your e-mail so we can share with you our top stories!