See Why John Legend and Chrissy Teigen's Son Was Laughing Out Loud during Their Family Dinner
John Legend and Chrissy Teigen's son, Miles cast a laughing spell during their family dinner and the reason is quite hilarious.
Dinner times are typically laid back times. The family gets to sit around the table to share a meal and share stories, advice, and sometimes hilarious moments.
John Legend and Chrissy Teigen have been enjoying their family dinner times, and on one occasion, Teigen shared a clip of the family laughing at something her son, Miles said.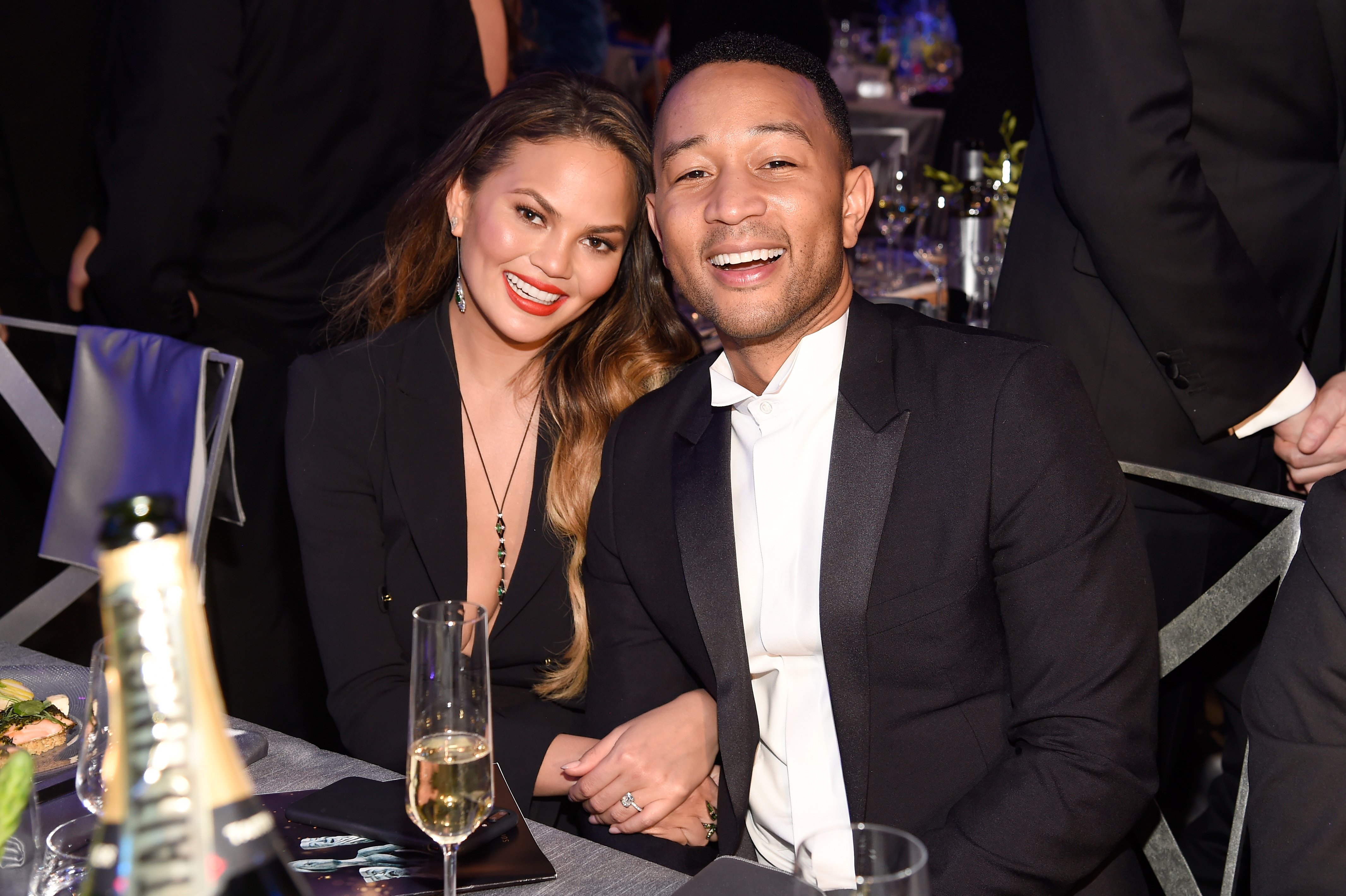 The clip showed Miles sitting with both legs on his chair while mumbling some words that got everyone laughing. He also joined in the laughter as he repeatedly said, "It's not in my plan."
Teigen, who was also laughing, captured the moment and shared it on Instagram. Trying to explain the reason for the laughter, she said:
"I was making fun of people who say 'IT'S NOT IN MY BIRTH PLAN' in the car last night. Forgot he's a parrot. Gotta be careful!"
Not only was Teigen laughing, the pearls of laughter from Legend and their daughter Luna could also be heard in the background of the clip that was shared.
Teigen has stylishly announced that she is expecting her third child.
Taking to the comments section, fans were quick to express that Miles is one cute baby. Some stated that his laughter was what got them, and for others, it was the phrase he kept repeating.
While some could not find the words to express their thoughts, they decided to use heart and lovestruck emojis. Someone said:
"He is so precious. Bless him!"
Legend and Teigen welcomed their children, Luna and Miles, in 2016 and 2018, respectively. The couple conceived them via IVF and Teigen intimated that they were both formed simultaneously in the same petri dish.
While she was reluctant to give birth to more kids, Teigen has stylishly announced that she is expecting her third child. She revealed this earlier this month and the family is excited at the prospect of having a new member.
Although Luna and Miles are still trying to find the dynamics of being brother and sister, the pair are also excited at the thought of having a younger one whom they can play with.
From laughing through dinner to learning how to play the piano or singing to their dad's song, Luna and Miles are truly adorable kids that one cannot get over.