Elisabeth Moss Defends Practicing Scientology — Glimpse into the Actress' Religious Views
"The Handmaid's Tale" star Elisabeth Moss is one of the many celebrities that has been with the Church of Scientology for years. She has defended her beliefs a few times, as well.
Born in July 1982, Elisabeth Moss's career in the entertainment industry began as a ballet dancer. However, in 1999, and after taking plenty of minor roles in films and TV shows, she was cast as Polly Clark in "Girl, Interrupted."
[Moss] left the room when Remini received the award.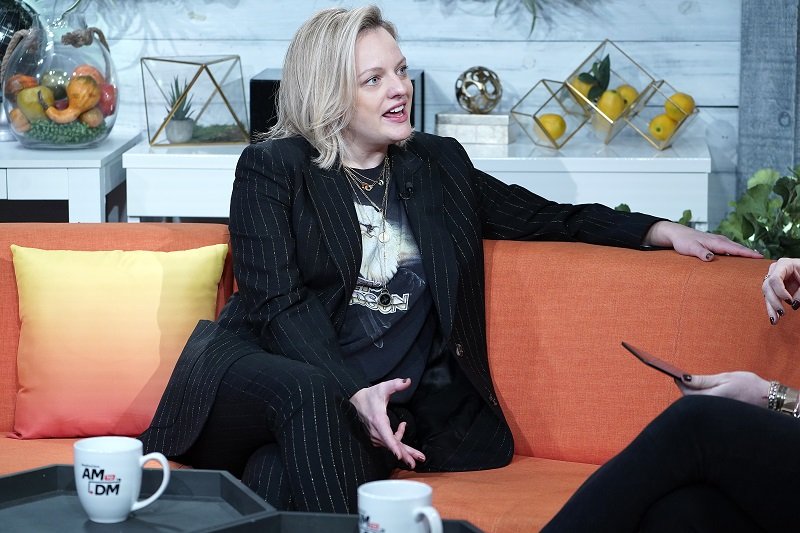 ELISABETH MOSS' CAREER
That proved to be her breakthrough role, and from that point on, she has been landing main parts in TV series like "The West Wing," "Mad Men," and "The Handmaid's Tale."
Most recently, Moss portrayed Cecilia Kass in "The Invisible Man" and is expected to appear in two other movies, "The French Dispatch" and "Next Goal Wins."
While her career is nothing short of amazing, her faith has been a hot topic for years, mainly because she is a follower of the Church of Scientology.
Unlike most famous Scientologists, like Tom Cruise and John Travolta, Elisabeth Moss didn't join the Church after finding fame. Instead, she grew up as a member of the controversial religion.
ELISABETH MOSS AND SCIENTOLOGY
Although she rarely talks about her religion in public, she has made it clear that the Church helped her become the successful actress she is nowadays. Another aspect that Moss has pointed out is that her beliefs are nobody's business.
Back in April 2019, for example, the "Mad Men" actress opened up to The Daily Beast about different aspects of her life and career. Still, when it was time to talk about Scientology, she gracefully avoided most of the questions.
She was asked about people being critical of her for playing fiercely feminist characters while being a Scientologist.
After saying that it was a complicated matter, Moss pointed out that she believes in freedom of speech and the press, and that the themes explored in "The Handmaid's Tale" perfectly line up with her beliefs.
Elisabeth Moss pointed out, however, that while the Church of Scientology has a history of being anti-LGBT, she is all in with the feminist movement, and even labeled herself a "huge supporter" of the LGBTQ community.
In August 2017, the award-winning actress publicly defended her religion after an Instagram follower compared Scientology to Gilead, the homeland depicted in "The Handmaid's Tale."
ELISABETH MOSS DEFENDING HER RELIGION
The netizen claimed that Gilead and Scientology believed that all outside sources were "wrong or evil" and wondered if the show had made Moss change her mind about her religion. Moss, however, made clear that her follower's statement was not true. She added:
"Religious freedom and tolerance and understanding the truth and equal rights for every race, religion, and creed are extremely important to me."
It was not the only time that Elisabeth Moss and Scientology made headlines, though. Back in 2017, Leah Remini was awarded an Emmy for her documentary "Scientology and the Aftermath."
Moss, who was also nominated for "The Handmaid's Tale," left the room when Remini received the award. It is important to mention that Remini used to be a member of the Church of Scientology but eventually left and shed light on how damaging it can be.
ELISABETH MOSS' PERSONAL LIFE IS NOBODY'S BUSINESS
At the moment, Moss prefers to keep the details of her personal life – including her relationships – as private as possible.
In May 2019, she confessed that she was dating "a special one" who likes to go to Toronto Raptors basketball games and Toronto Maple Leafs hockey matches with her but chose not to reveal his name.
Before dating this unidentified man, Moss was married to actor and writer Fred Armisen between 2009 and 2011, although they separated only eight months after tying the knot. Years after their divorce became final, she labeled their union as "traumatic," "awful," and "horrible."
Elisabeth Moss's involvement with Scientology has been nothing like that, apparently, as she remains one of the most famous followers of this controversial Church.