Snoop Dogg's Cute Grandbaby Looks Mischievous Walking around in a Pink Jumpsuit & White Bip
The cute little girl is one of the rapper's three grandchildren. Though the kids' parents generally keep them away from the spotlight, we occasionally get to see a glimpse of Snoop's adorable grandkids. 
In recent days, 48-year-old rapper and record producer Snoop Dogg's daughter, 21-year-old Cori Broadus, took to her Instagram stories to post a series of videos to show her niece and Snoop's granddaughter, Cordoba, playing around at home. 
In the videos, the lovely toddler appears wearing a pink jumpsuit with a heart pattern and a white bib over it, while in a white room on a black and white carpet. The girl is mischievously playing, running around and laughing while having fun with her aunt Cori.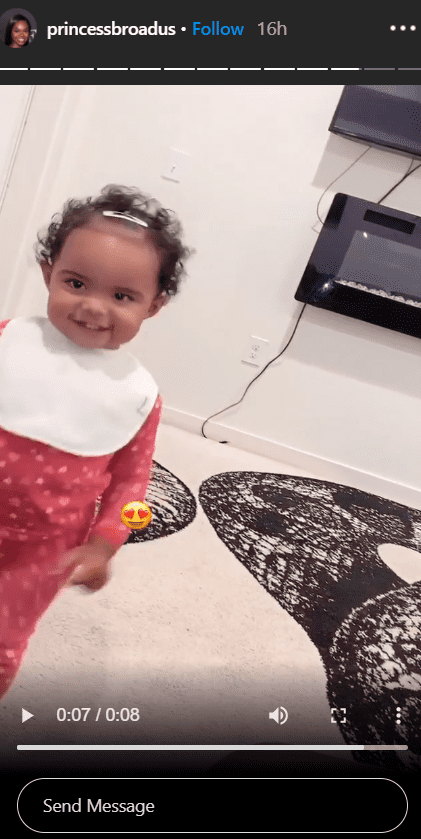 Cori, who goes by the stage name of Choc and is about to release her most recent EP, was just so proud to spend quality time with her niece that she wanted to share her joyfulness with all her fans. We just hope she shares more videos of her brothers' children again any time soon.
LOVE ABOVE ALL
While establishing himself as an important and influential figure in the music industry and selling millions of records around the world, Snoop Dogg was also building the most important pillar in his life - his own family.
Around the time that Dr. Dre discovered him and they started to work together, Snoop was already joined by his now wife of 24 years, Shante Broadus. They were high school sweethearts, married in 1997, and have not been apart since.
However, throughout their marriage of more than two decades, the couple had their ups and downs that they learned to overcome to keep their bond together.
Some of these struggles include Snoops' infidelities, a divorce they almost went through in 2004, and their only daughter's illness when she was only 11 years old.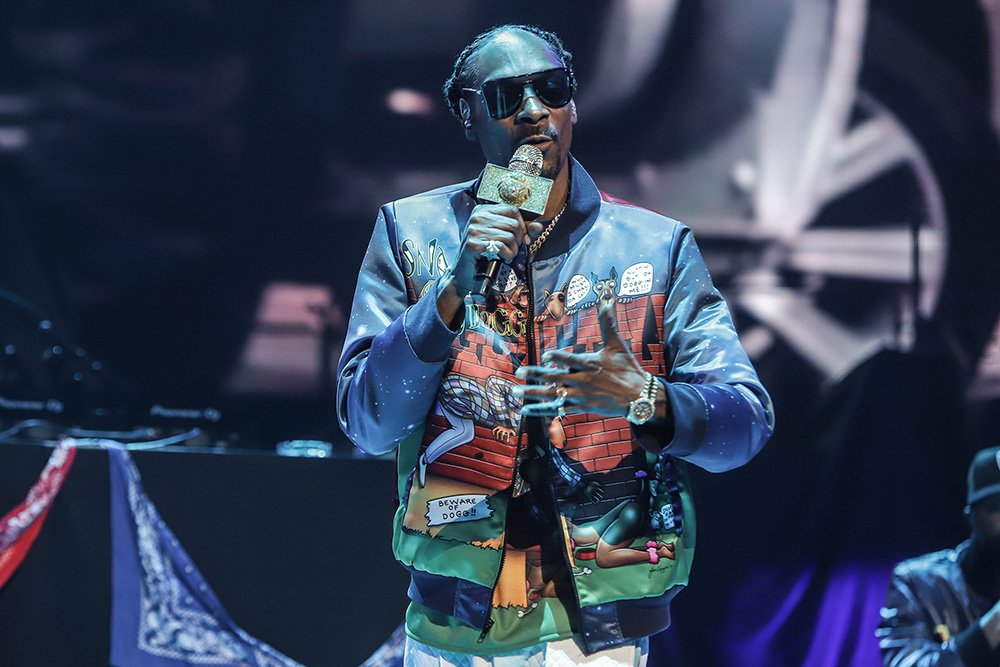 RAISING FAMILY
The rapper and his wife share three children - 25-year-old Corde, 22-year-old Cordell, and their only daughter, 21-year-old Cori. Snoop has another son who was born in 1998 from a relationship he had with Laurie Holmond before he got married to Shante.
The couple are also the proud grandparents of three. Their oldest son, Corde, welcomed his first son, Zion, in January 2015. In August 2018, Corde became a parent again, having this time a daughter named Elleven Love.
A year later in 2019, Snoop's second son, Cordell, welcomed his first child, a daughter named Cordoba.