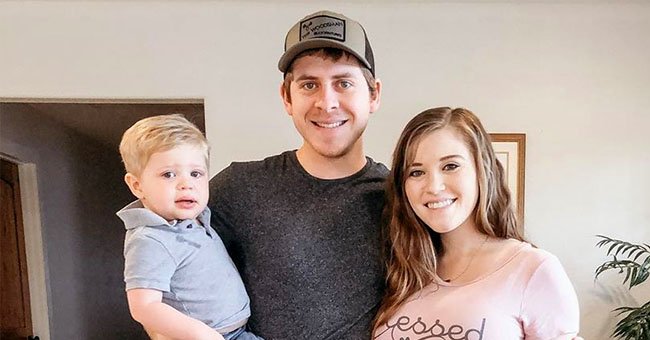 Instagram/joy4site
Joy-Anna Duggar from 'Counting On' Finally Reveals the Name of Her Newborn Daughter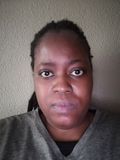 On Thursday, August 27, 2020, "Counting On" reality star Joy-Anna Duggar finally revealed what she and her husband had chosen to name their second child.
On August 21, 2020, Joy-Anna Duggar, 22, and her husband, Austin Forsyth, 26, welcomed their second child. This week, Duggar revealed that they'd come up with a name for the little girl.
Sharing two Images on Instagram, the "Counting On" star shared that her baby girl's name was Evelyn Mae Forsyth. She also explained why she and her husband had taken so long to name the newborn stating:
"I wanted her name to be perfect and elegant!"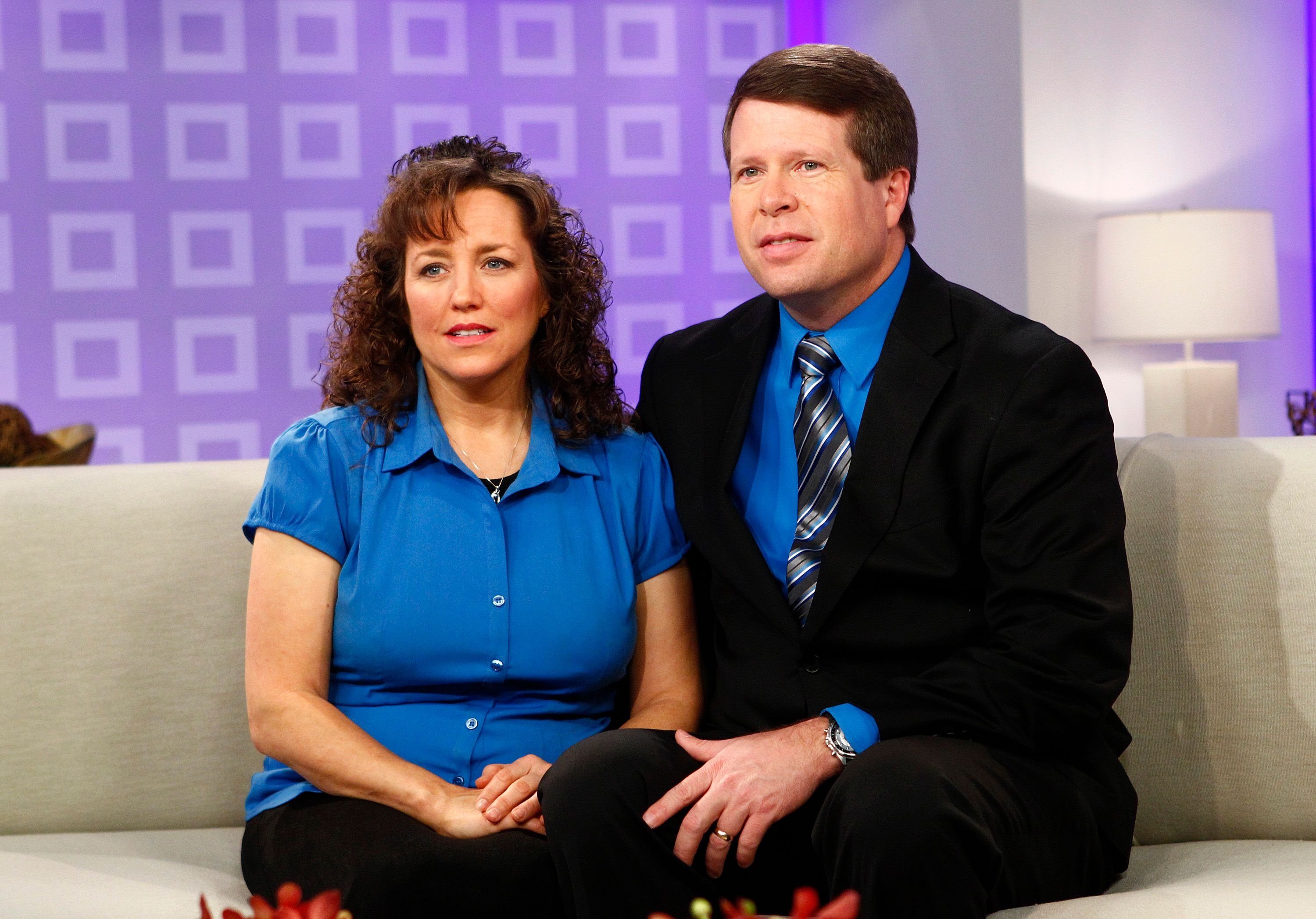 Michelle and Jim Bob Duggar appear on the "Today" show. Image created on February 14, 2012 | Photo: Peter Kramer/NBCU Photo Bank/NBCUniversal/Getty Images
DECIDING ON DAUGHTER'S NAME
In the caption of the post, she continued by sharing how they'd had a difficult time deciding on the little girl's name. She revealed how it took several days before they both settled on "Evy Mae."
There's some speculation that Joy-Anna might have left "Counting On."
The satisfied mother of two noted how they both thought the names fit the child perfectly. The first image the reality star shared showed little Evelyn all balled up comfortably while fast asleep.
SHARING IMAGES OF EVELYN
The second photo featured Duggar cradling the baby girl comfortably in her arms. The star had the most beautiful smile on her face as she looked down on her bundle of joy.
The reality star announced her baby girl's birth on Monday, August 24, 2020, on Instagram. In two photos, she and her husband were seen posing with the little girl.
WHEN WAS EVELYN BORN
Evelyn was born on August 21, 2020, at 2:12 p.m., weighing 8lbs 5oz and 19.5'' long. Duggar and Forsyth are already parents to son Gideon, 2.
The reality stars announced in March 2019, via social media, that they were expecting a second child. The young couple was married in 2017.
DRESSING UP THE LITTLE GIRL
Duggar also has a YouTube channel where she keeps her fans updated on her life. In July 2020, before the newborn's birth, the reality star shared with her fans that she couldn't wait to dress up her child.
She sat with several newborn dresses and revealed how choosing one for her child's birth was fun. Duggar also joked about dressing Evelyn in bows and ruffles.
LEAVING "COUNTING ON"
Reports are speculating that Duggar and Forsyth have left "Counting On." The couple and their son weren't seen in the season 11 trailer for the show.
JOY-ANNA'S PARENTS
Duggar is the ninth child of reality stars Jim Bob and Michelle Duggar. Up until this recent season, she and her husband would feature on the show on occasion.
Please fill in your e-mail so we can share with you our top stories!