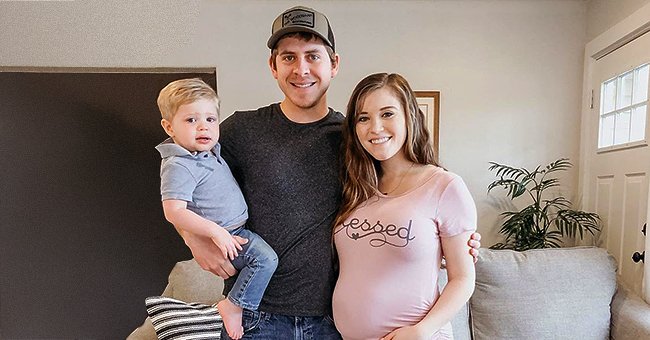 instagram.com/joy4site
How Joy-Anna Duggar Plans to Give Birth to Baby Number 2 – Inside Her Preparation
Joy-Anna Duggar Forsyth will be welcoming her second baby with husband Austin Forsyth in just a few weeks. She recently revealed her plans for her delivery.
The 22-year-old reality star opened up about her preparations in a video posted on their YouTube channel. In the video description, the couple wrote:
"Slowly getting our to-do list checked off before Baby Girl's arrival!"
Joy-Anna also revealed that she was already preparing her hospital bag. "I don't really know what to pack," she admitted.
The "Counting On" star and Austin are expecting a daughter. They announced their pregnancy in March, as reported by TLC Me.
Because of the pandemic, Joy-Anna will not be able to have her sisters or her mother close by while she is giving birth.
The couple are parents to 2-year-old Gideon, who was born on February 23, 2018. Joy-Anna shared that it is now hard to keep up with the toddler, as reported by People.
She is grateful to Austin for helping attend to Gideon while she goes through her pregnancy. Joy-Anna also said she feels good, albeit also tired.
The Duggars prefer giving birth at home, as reported by Cheat Sheet. But after life-threatening complications for Michelle Duggar, the family's matriarch, and her older daughters, the women now go to the hospital to give birth.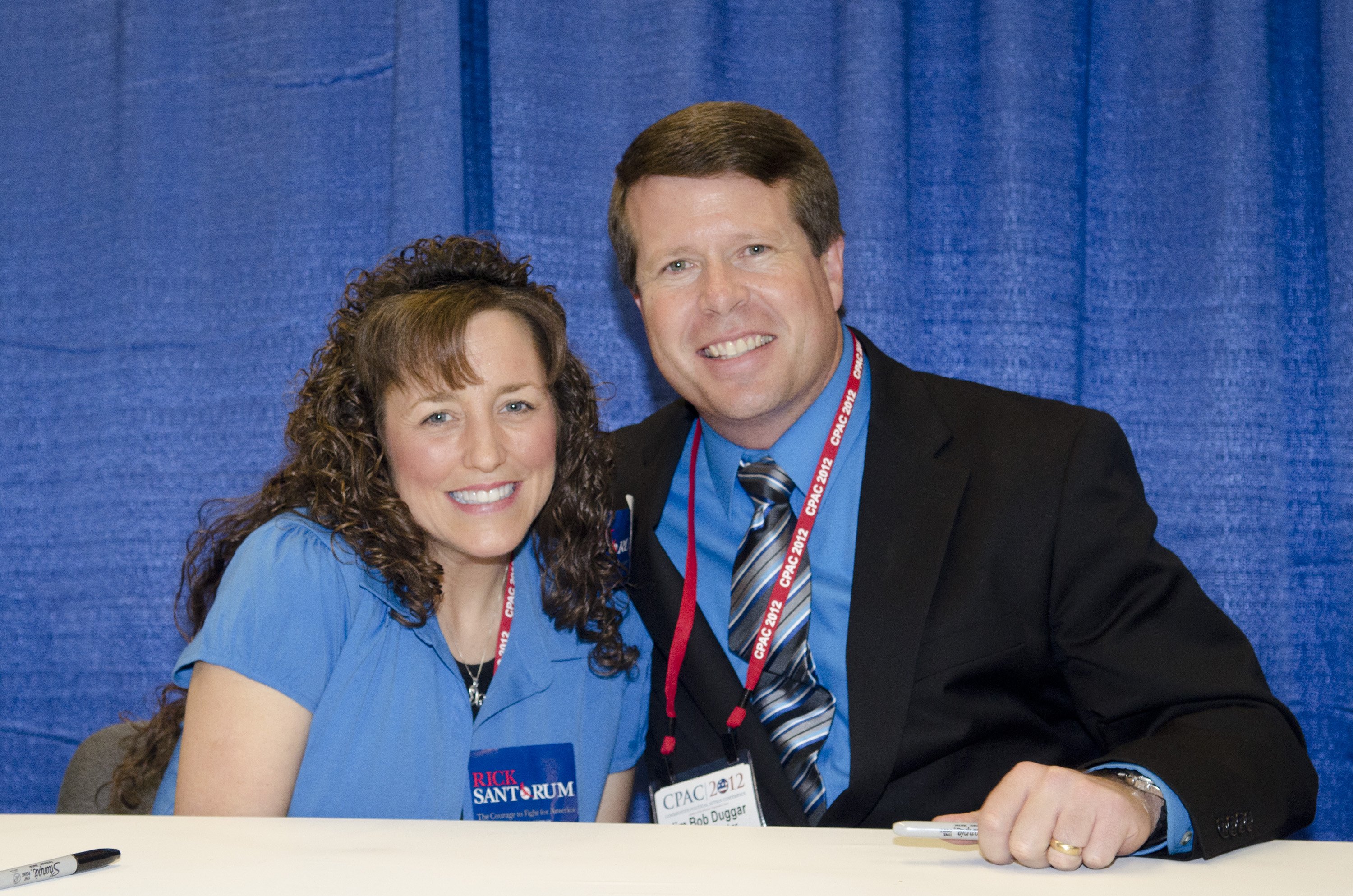 Michelle Duggar and husband Jim Bob Duggar during a 2012 book promotional tour in Washington. | Photo: Getty Images
Michelle had given birth to many of her children at home, but she's also had to undergo emergency C-sections twice. In 2010, the mother of 19 developed a gallstone and preeclampsia while giving birth to Josie.
A few of her daughters attempted to give birth at home but ended up getting rushed to the hospital. Among those who experienced difficult labors was Jessa Duggar, who didn't deliver her oldest son, Spurgeon, until after 10 hours of contractions.
The same situation happened to Jill Duggar. She also had to go to the hospital for an emergency C-section after laboring for 70 hours at home with her oldest son, Israel.
With Gideon, Joy-Anna also experienced a difficult birth. She wanted to do it at home, but after 20 hours of labor, she ended up being taken to the hospital. She underwent an emergency C-section, which she admitted was one of her greatest fears.
This time, Joy-Anna will head straight for the hospital. She has now checked many items off her to-do list. She has prepared necessities like extra clothes for herself, clothing for the baby, baby diapers, and nursing pads.
Because of the pandemic, Joy-Anna will not be able to have her sisters or her mother close by while she is giving birth. But she hopes her family will be able to peek through a window to still see the baby when she's born.
With another baby on the way, Joy-Anna recently paid tribute to Annabell Elise, the unborn daughter she and her husband Austin lost a year ago.
She posted a photo of herself lying in a hospital bed as her husband comforted her. A second photo shows her with a baby bump.
Please fill in your e-mail so we can share with you our top stories!