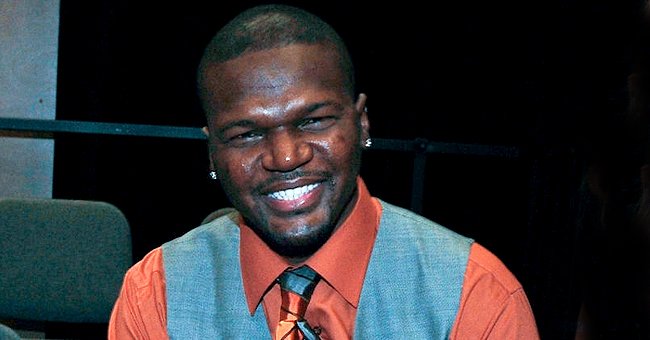 Getty Images
Bobby McCray's Wife Khadijah Haqq McCray Announces She Is Pregnant with Their Third Child

Former NFL player Bobby McCray's wife of ten years, actress Khadijah Haqq announces that she is expecting her third child with her husband with a stunning pregnancy test reveal.
Khadijah Haqq recently shared some wonderful news with the world. The actress took to her Instagram to post photos of herself holding up a positive ClearBlue pregnancy test. Haqq's lengthy caption began:
"I'm pregnant!!! I couldn't wait to share that my family is growing and we will soon welcome a new baby in our home."
Haqq revealed that she partnered with ClearBlue for her announcement because the result was her most important ever. The actress promoted the brand briefly, praising the company's accurate digital pregnancy tests.
The mom-to-be wore a white top that stood out starkly with her black and brown locks framing her face. She looked radiant with her pregnancy glow already.
It did not take long for the congratulations and warm wishes to start rolling in. The comments section was filled with rejoicing from her fans and celebrity friends as well.
Both Haqq and her twin, Malika, are known as Khloe Kardashian's best friends.
The anticipated little one would be her third child with her husband, former NFL defensive end player Bobby McCray. The couple tied the knot in July 2010 and welcomed their first child, son Christian, in November 2010.
Four years after Christian was born, their daughter Celine came, and now, both brother and sister will have someone to call their younger sibling. McCray also has an older son, 16-year-old Bobby Louis, whom he shares with a former partner.
The NFL star's wife is doing an amazing job of keeping the family together amid quarantine. She reportedly revealed that it had been tough at first trying to get her ducks in a row, but she is grateful that her kids, although resilient, are also very comfortable being at home.
The heartwarming announcement of Haqq and McCray's latest anticipated bundle of joy actually came a couple of months after her twin sister, Malika Haqq welcomed her first child, a sweet little boy named Ace.
Both sisters would have all the bonding time together, talking and sharing experiences over their babies and lives as moms. The twin moms are also close family friends with the famous reality television family, the Kardashians.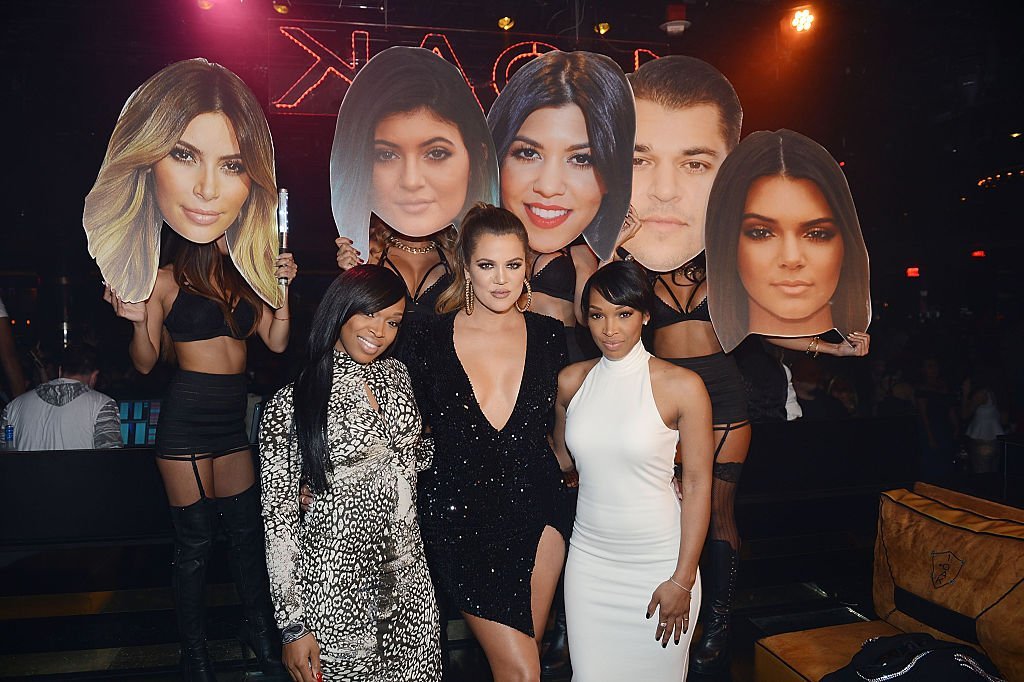 Khadijah Haqq, Khloé Kardashian, and Malika Haqq pose at 1 OAK Nightclub on December 30, 2014. | Photo: Getty Images
Both Haqq and her twin, Malika, are known as Khloe Kardashian's best friends and have also been frequently featured in the family's show, "Keeping Up With The Kardashians."
As Haqq prepares to embark on this new journey to motherhood for the third time, it is great that she has people like her sister, Malika, and friends like Kardashian. The little one would be surrounded by love.
Please fill in your e-mail so we can share with you our top stories!