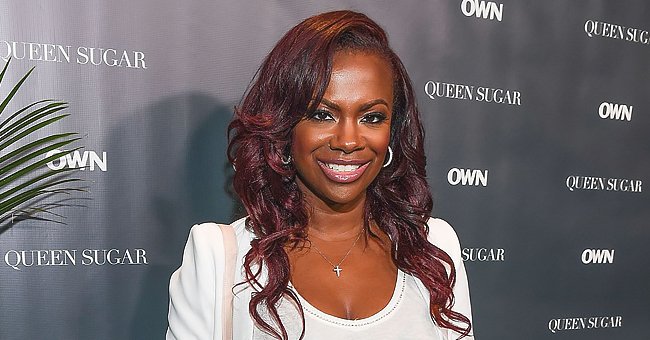 Getty images
A Glimpse into Kandi Burruss' Xscape Days as She Shares a Throwback Picture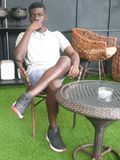 Kandi Burruss' new media update was a rare throwback to when she was a teenager bustling with energy as an Xscape member. Here is a glimpse into her humble beginnings.
Long before Kandi Burruss became an award-winning singer and a seasoned reality star on one of the hottest shows, she was a young teenager with music aspirations.
Burruss, in her recent media upload, went down memory lane as she shared an old photo of her teenage self with fellow Xscape members on Instagram.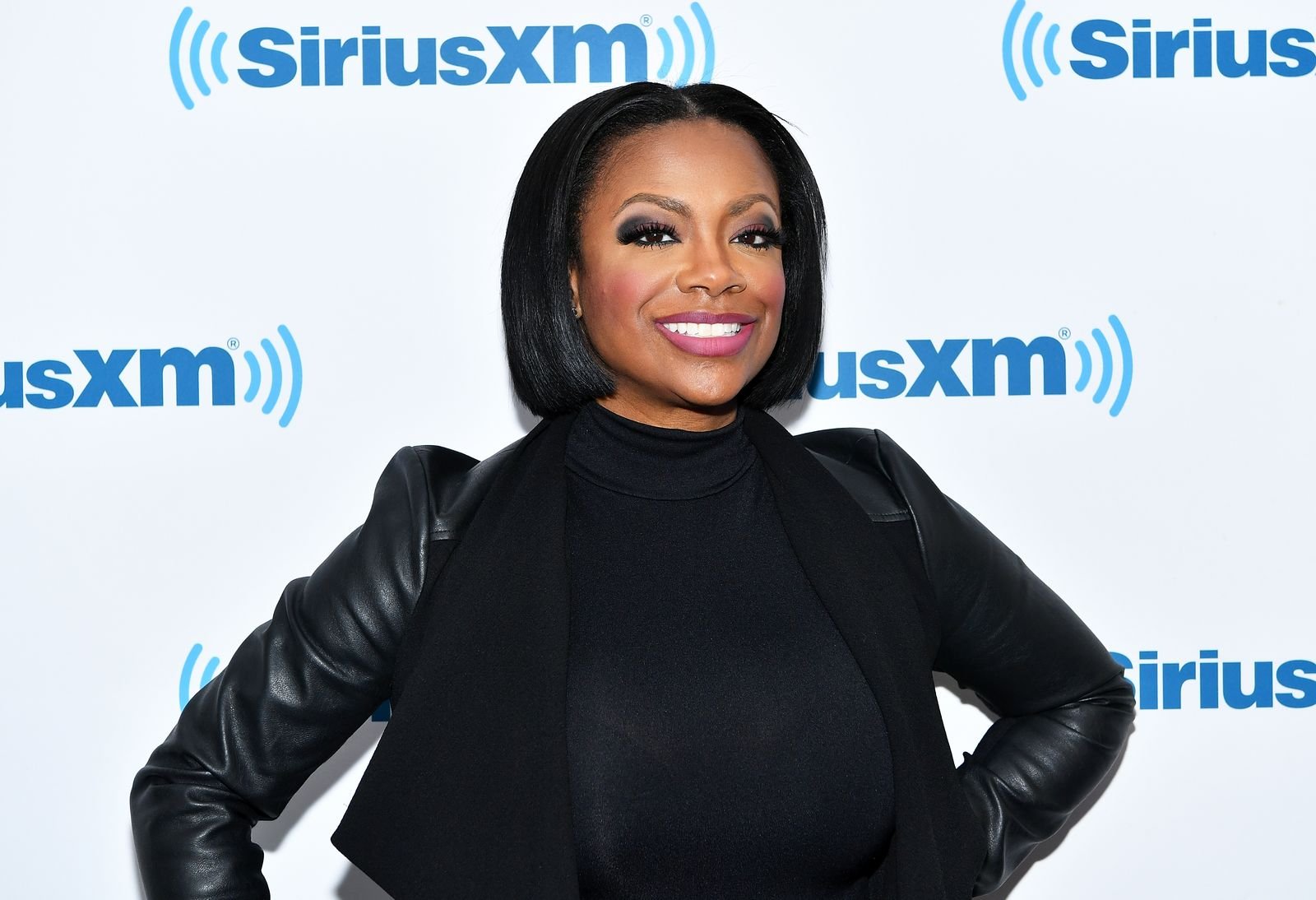 Kandi Burruss visits SiriusXM Studios on March 5, 2018. | Photo: Getty Images
THROWBACK TO XSCAPE
In the two photo posts, Burruss, 44, and her teenage Xscape group members all rocked vintage looks as they sat and posed for the camera. Burruss rocked a fitted black crop top, a pair of jeans, and a red lipstick. She captioned the post:
"This is a real #throwbackthurdsay it's #Xscape before @majorgirl was in the group. I think I was fourteen in this pic…"
The next snapshot was funkier as the ladies loosened up to strike goofy poses. They seemed to have been photographed in a jolly moment. Burruss had her one hand in the air as she swayed her hips while her pals had similar gaits.
KANDI'S SHOWBIZ EVOLUTION
In the '90s, Burruss and her Xscape members took up the R&B scene with hit tracks like "Who Can I Run To" and "Understanding," among others. The star singer also had writing credits for other artists' hit songs. Back then, Burruss used to write for the likes of Mariah Carey and Whitney Houston.
Burruss and her fellow stars later confirmed that they were gearing for The Great Xscape Tour.
One writing credit that helped her hit a milestone was TLC's "No Scrubs" that got her a Grammy Award alongside Tiny Harris.
These days her role in RHOA and many business ventures have taken up most of her time. Burruss, however, admitted in an interview that she missed being on stage.
A SWEET REUNION
Last year, fans of R&B received delightful news after the Xscape girl group came together for a reunion. After 25 years of being apart, the ladies told fans about a brewing album.
Before then, Burruss was only committed to doing a tour of their old songs, but she seemed to have had a change of heart. Their last album, "Traces of My Lipstick" was in the works before they disbanded.
During Xscape's performance at the BET Awards, fans had the inkling that the ladies were brewing a music gig. Burruss and her fellow stars later confirmed that they were gearing for "The Great Xscape Tour."
Burruss, Harris, and star sisters, LaTocha and Tamika Scott made waves as Xscape stars and fans cannot wait for their new body of work.
Please fill in your e-mail so we can share with you our top stories!