Rob Kardashian Is Reportedly Dating Again — Glimpse into His Relationship History
Rob Kardashian, the only male sibling in the KarJenner clan, is reportedly dating model Aileen Gisselle. Before her, Rob had been romantically involved with many other celebrities.
Although Rob is not as famous as his sisters, he is also a TV personality known for "Keeping Up with the Kardashians" and the short-lived reality show "Rob & Chyna," which featured his relationship with model Blac Chyna.
[Rob Kardashian] might return to "Keeping Up with the Kardashians."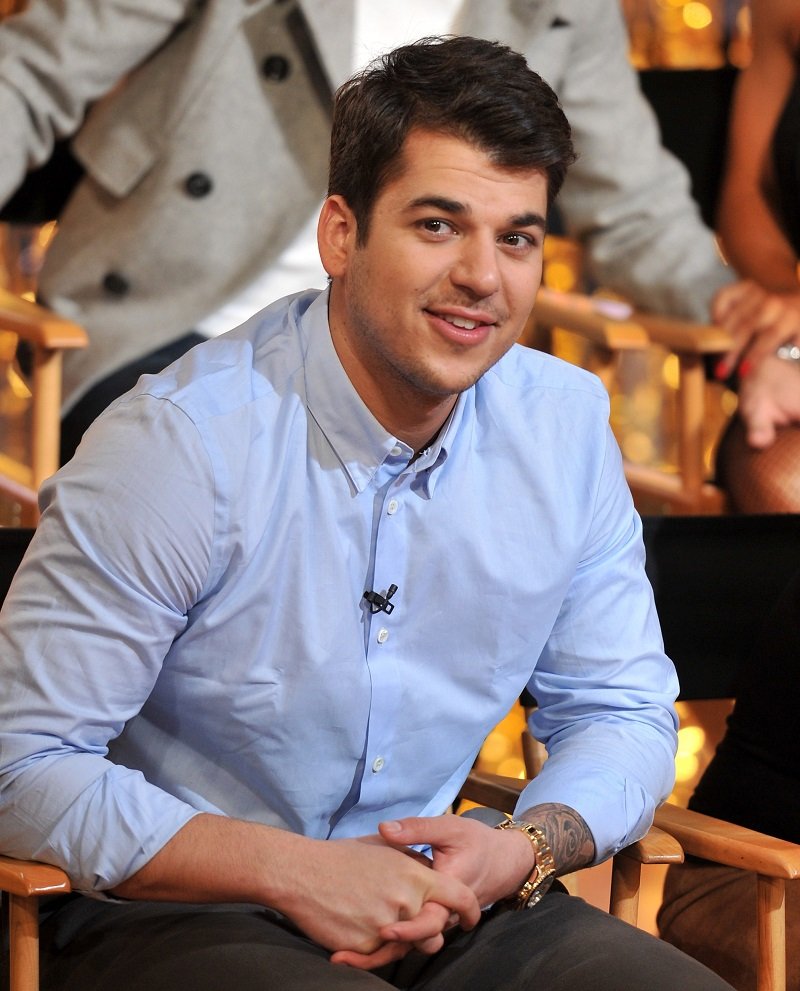 Apart from that, Rob is also a businessman who has been running his sock line, Arthur George, since 2012. For years, his love life has been making headlines as he has been unable to settle down,
One thing is sure, though: he has dated a fair share of celebrities over the years. Here are some of Rob Kardashian's girlfriends over the years.
ADRIENNE BAILON
"The Real" co-host and Rob were in a relationship between 2007 and 2009. In fact, some details of their romance were featured on "KUWTK." Unfortunately, things didn't end nicely between the two, especially because he reportedly cheated on her.
Back in 2016, Adrienne admitted during an episode of "The Real" that she "absolutely never" cheated on Rob. She also pointed out that someone had cheated on her, but refused to name them.
Comedian Loni Love, much to the surprise of the rest of the hosts, declared that Rob indeed cheated on Adrienne. The former Cheetah Girls singer downplayed it, though, and said that they were in their early 20s at the time.
RITA ORA
After a short fling with "Growing Up Hip Hop" star Angela Simmons, Rob Kardashian dated Rita Ora, but their relationship ended in late 2012. This time, it was the singer and actress who allegedly cheated on him with "20 dudes," according to Rob.
Their split was highly publicized, especially because he took things to Twitter and, years later, it was revealed that their breakup contributed to his depression. Rita Ora eventually confessed that she never thought of their romance as "actually a relationship." She said:
"I never mentally defined it as 'boyfriend, girlfriend.' When I split up with him, I said, 'It's because I'm never there, I don't know how to do it.'"
BLAC CHYNA
Blac Chyna and Rob Kardashian started their relationship after the sock designer briefly dated pop icon Rihanna and British singer Naza Jafarian. Rob and Blac made their romance official in January 2016, and in April of that year, they got engaged.
However, they called it off in December, one month after their first and only daughter, Dream Kardashian, was born. Again, cheating allegations were part of their breakup, and he blasted her on social media more than once.
They were also involved in a custody battle over Dream, but decided in September 2017 that they would share joint custody. Then, in January this year, Rob filed for primary custody of his daughter, but a judge denied his request one month later.
AILEEN GISSELLE
Nowadays, Rob Kardashian is reportedly in a relationship with model Aileen Gisselle. She recently shared an Instagram Story detailing her and Rob's night out.
As US Magazine reported, he has been taking care of himself and is "casually dating." Apart from that, he spent some time away from the spotlight before returning to social media in June and has been focusing most of his time on being with Dream.
As Khloé said in July, her brother might return to "Keeping Up with the Kardashians," which is expected to air this September. Rob Kardashian's fans cannot wait to see his best version back on the show.