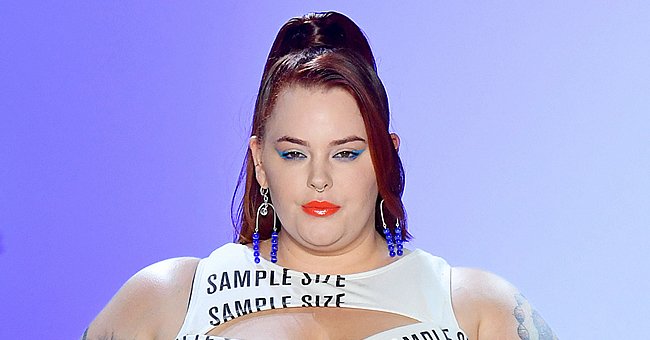 Getty Images
Check Out Tess Holliday in a Denim Jacket with Shorts and Fishnet Tights in This Stunning Pic
Star model, Tess Holliday brandished a stunning look in a recent social media show-off where she rocked stylish fashion times.
Tess Holliday showed that she was a glam goddess in a new set of photos as she rocked some merches from her fashion collection.
Holliday, a plus-sized model, looked alluring as she brought on her expert poses and flaunted her mainstream outfits in several snapshots.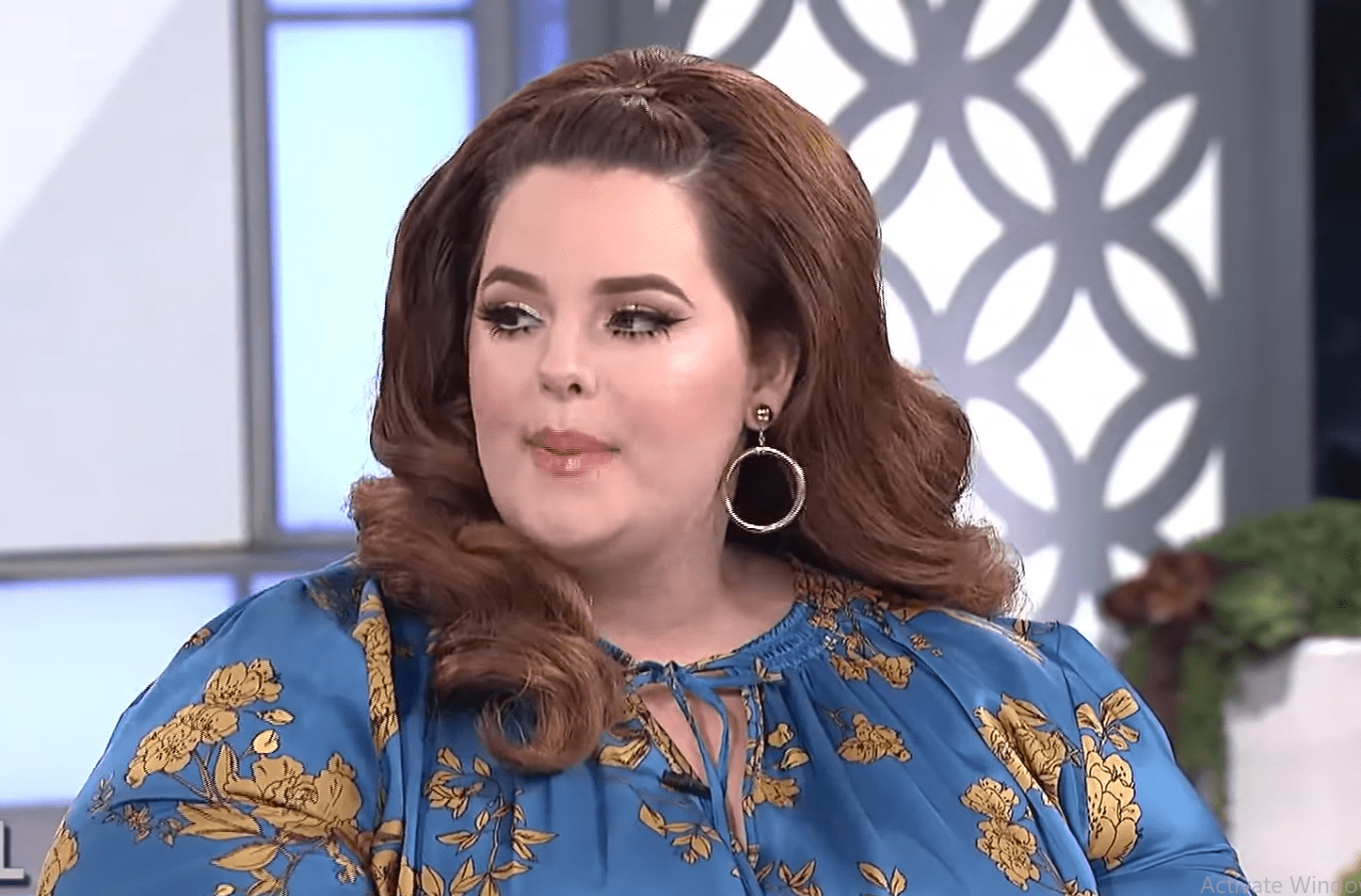 Tess Holiday talks about modeling and Piers Morgan in an interview. | Photo: Youtube/The Real Daytime
HOLLIDAY'S NEW LOOKBOOK
Tess Holliday's glam included a ripped oversize denim, a pair of black biker shorts, and a pair of white boots. Holliday, 35, spiced up her outfit with a drooping waist chain. She wore her Auburn hair down in flipping waves.
One of the slides showed that Holliday opted for a silver belt, which she used in cinching her waist. Here, she rocked her denim as a shirt dress while sporting thigh-high boots.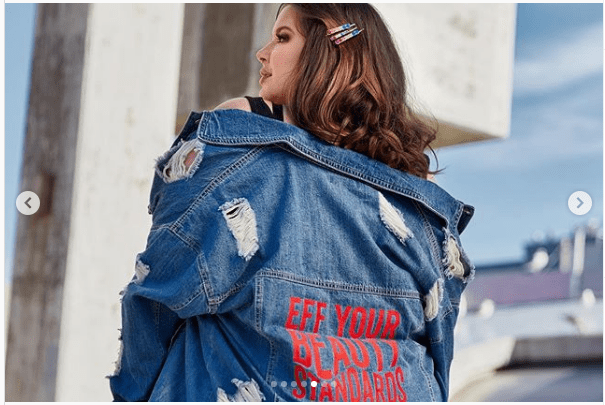 Tess Holliday looking stylish in a denim jacket. | Photo: Instagram/Tessholiday
HOLLIDAY'S STRAWBERRY DRESS
Over the years, Holliday has made a name for herself as a plus-size model and author who preaches self-love. Earlier this year, she was involved in a controversial moment after one of her outfits went viral. Holliday was quite critical at the time.
Her humble beginnings had her enduring rejections during auditions.
During the Grammy Awards ceremony, Holliday had dressed up in a large strawberry dress designed by Matoshi. The pink strawberry print dress earned her a place among the worst dressed. However, a few months later, someone with a slimmer frame rocked the outfit, and it went viral.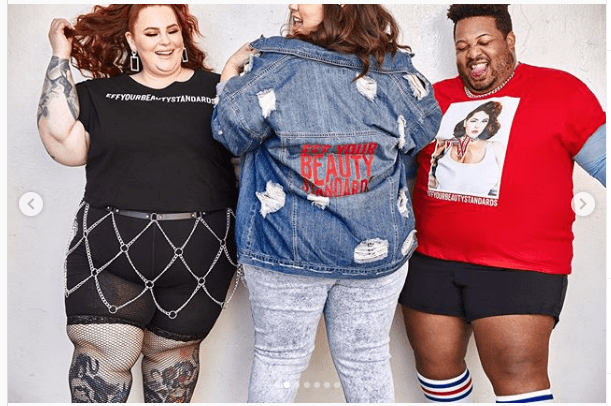 Tess Holliday looking stylish in a denim jacket posing alongside two other models. | Photo: Instagram/Tessholiday
DEFYING BEAUTY STANDARDS
Holliday was having none of it as she heavily criticized the applauds the strawberry dress got. On Instagram, she shared a photo of herself rocking the dress as the Grammy Awards event.
The media personality's caption read: "I like how this dress had me on worst dressed lists when I wore it in January to the Grammys, but now bc a bunch of skinny ppl wore it on TikTok everyone cares…"
Tess Holiday has defied beauty standards several times by hiking on to land deals with big shot fashion companies like Vogue Italia, Marie Claire, and Nylon Magazine.
Her humble beginnings had her enduring rejections during auditions. Her big break came in 2011 when she became the face of A&E. She launched her #effyourbeautystandards in 2013.
Holliday, who was born Ryann Hoven, changed her name to Tess Munster, then Tess Holliday after her marriage to Nick Holiday. They have a child together. She has another child from an older relationship.
Please fill in your e-mail so we can share with you our top stories!