Savannah Chrisley's Tribute to Her Father Todd Is Just the Sweetest — See the Post
Savannah Chrisley expressed her gratitude for having the "best" father anyone can wish for shortly after she underwent her third surgery to end years of pain caused by endometriosis. 
Over the weekend, Savannah Chrisley shared her appreciation for her dad in a heartwarming update on social media, mere days after she had her third surgery to relieve pain caused by endometriosis. 
The 23-year-old reality star suffered years of "excruciating pain" due to the condition, and she kept the diagnosis among family because she feared the usual response - people don't realize how painful endometriosis really is, so they normalize it.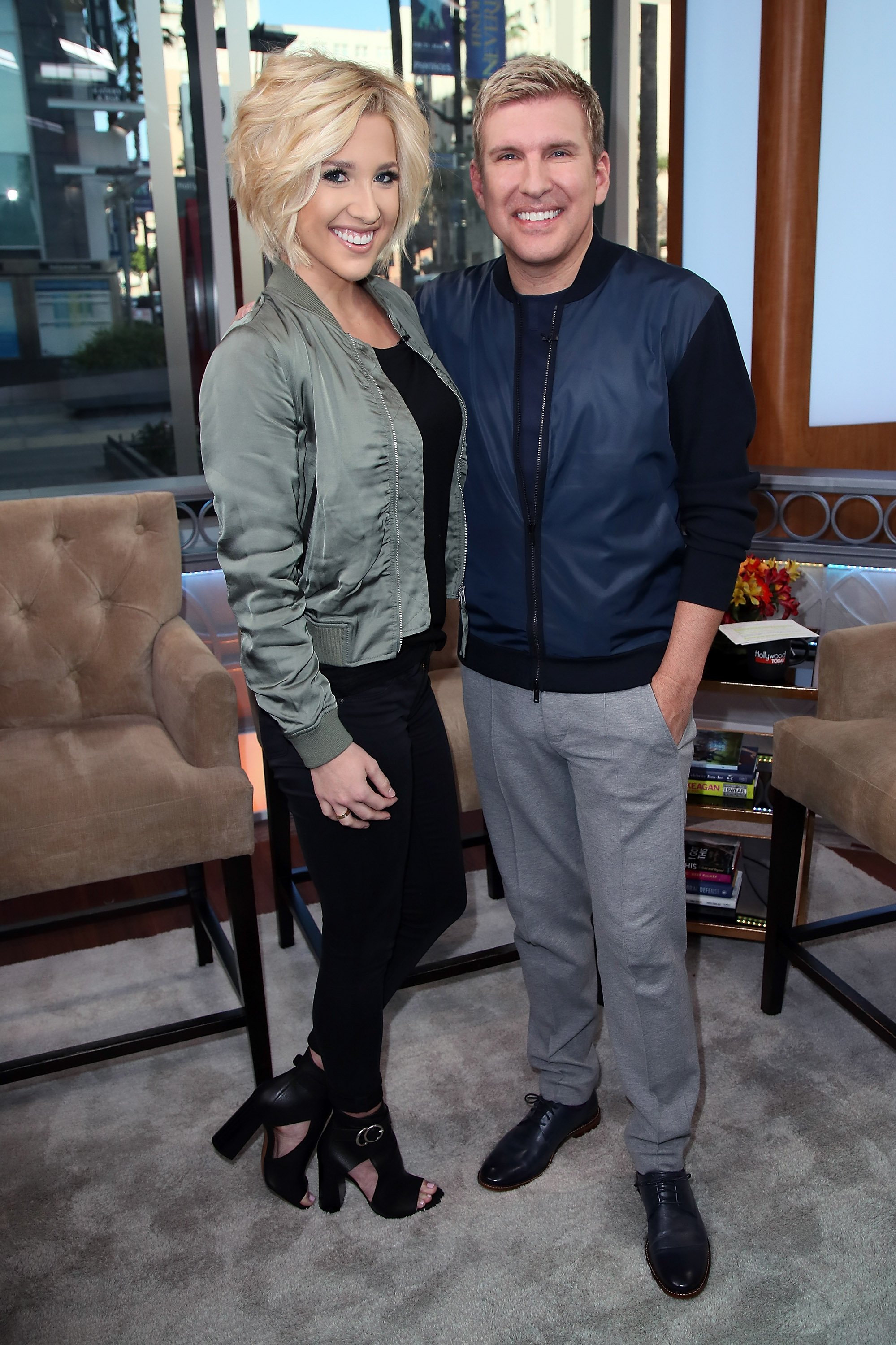 BEST DAD IN THE WORLD
On Sunday, Savannah felt the need to share the appreciation she felt for her dad, Todd Chrisley, in a sweet post to her followers. Alongside a picture of the pair together, Savannah wrote:
"This man...ONE OF A KIND!! BEST dad and BEST friend a girl could ask for."
WHAT IS ENDOMETRIOSIS
Endometriosis is a condition that causes uterine tissue to grow outside the uterus, which makes the condition very painful.
Diagnosed with the condition at the age of eighteen, Savannah previously said that it took a toll on her psychological and emotional health as well. Pain during menses is normal, so Savannah often found that people would try and downplay what she felt as a result. 
WHEN SHE FIRST SHARED 
Because Savannah feels so self-conscious about suffering from endometriosis, she's been quiet about her diagnosis to the public. The first time the reality star really opened up about it was earlier this month.
The reveal came shortly before Savannah's third surgery for the condition, and in the update, she also called the specialist that treated her with familiar words, as she wrote:
"Tomorrow, I have my 3rd surgery. I have found a specialist in Atlanta and he is ONE OF A KIND!"
FOUNTAIN OF YOUTH?
In a recent update, Savannah's dad Todd Chrisley almost looked younger than she is, and he now turns at 51. With a clean-shaven face void of most emotion, Todd looked half his age, but recently joked while talking to Lisa Rinna that one can only "thank God for laser, Botox, and prayer."
The reality star also previously admitted that regular HydraFacials and Halo laser treatments also help to achieve and maintain his youthful appearance. Meanwhile, Savannah's brother Chase and Nanny Faye had their own adventure going on.
In an adorable update, Chase shared Nanny Faye's reaction to the flowers he gives her every week. Since she reacted the same way every time, he just had to capture it and share it with fans.