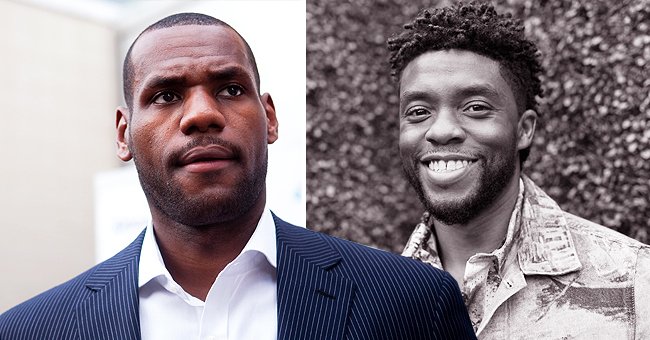 Getty Images
LeBron James Pays Tribute to Late Chadwick Boseman with 'Wakanda Forever' Sign
LeBron James showed a profound expression during his last game as he paid homage to the late Chadwick Boseman who recently passed on.
In the wake of the tragic passing of Chadwick Boseman, fans and celebrities have filled their social media timeline with befitting tributes for the late movie icon.
Basketball star LeBron James shared a photo on his Instagram page that showed him paying his last respect to Boseman who died of cancer.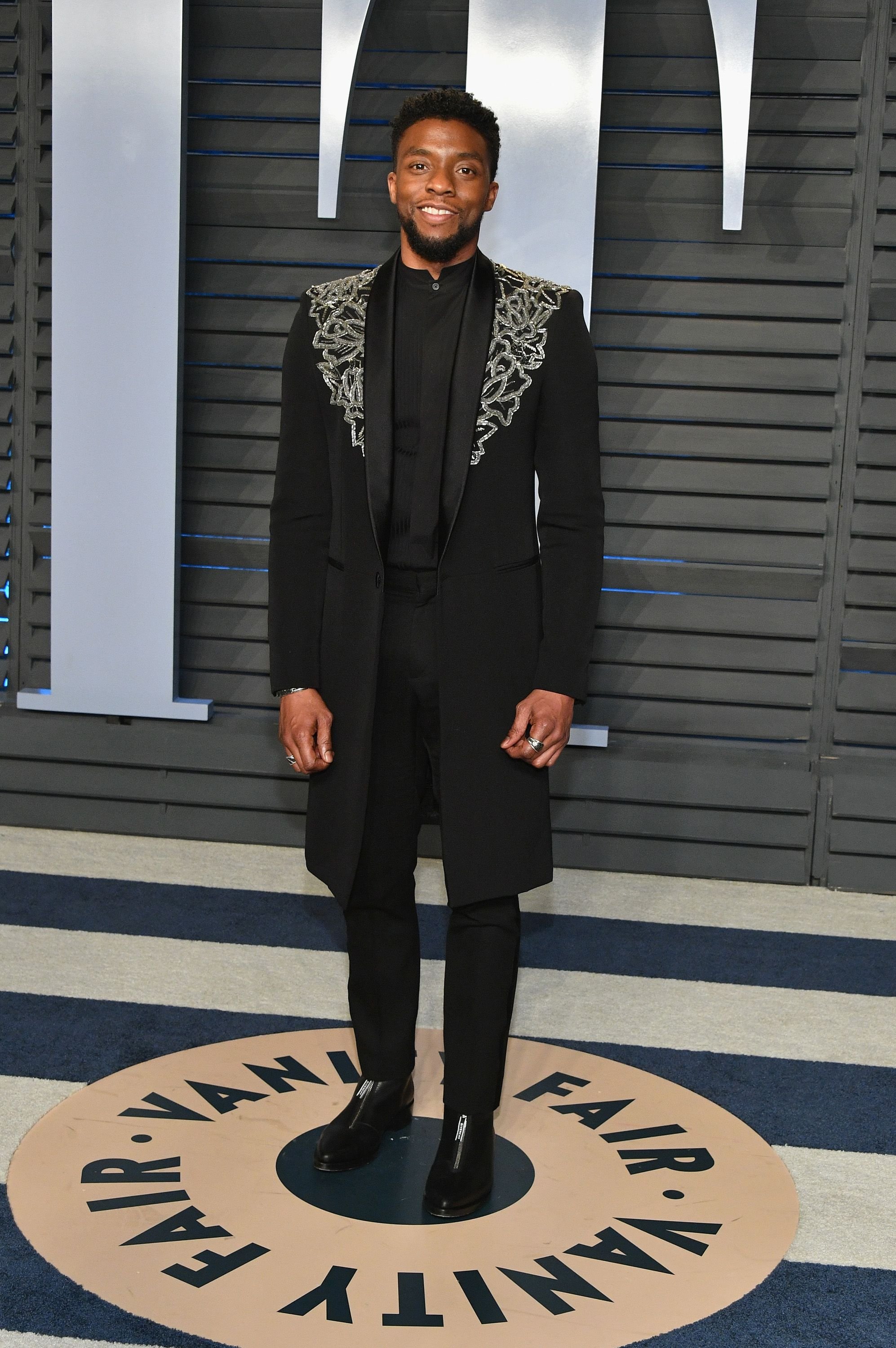 Late Chadwick Boseman at the 2018 Vanity Fair Oscar Party hosted by Radhika Jones at Wallis Annenberg Center for the Performing Arts on March 4, 2018. | Photo: Getty Images
The photo was taken during James' game against the Portland Trailblazers. Before the beginning of the game, he bent a knee in solidarity with the Black Lives Matter movement but he added the crossed arm sign for "Wakanda Forever." He captioned the post:
The "Wakanda Forever" sign was his way of honoring "Black Panther," star Boseman who made the catchphrase famous. Fans in the comments were caught up in the solemn mood as they shared black heart emojis and paid their respects as well.
After the game, James gave an interview where he spoke about Boseman's legacy. He likened the actor's death to that of Kobe Bryant who died in January. James mentioned that Boseman's death was a personal loss for the Black community.
There are plans for some of the players' family members to join them for a reunion in Orlando.
Many fans across the world have shared myriads of tributes on social media and posted condolences to Boseman's family. Arsenal's Pierre Aubameyang and racing star Lewis Hamilton also honored Boseman with the "Wakanda Forever "sign.
JAMES SPEAKS ABOUT THE BUBBLE
It is safe to say that life in the NBA bubble is quite challenging for LeBron James who admitted that he had thought of leaving several times. Since the post-season resumed, James and other basketball stars have been in the NBA confines.
"It's a totally different situation than any other situation I've been in in my career. So this is all a learning experience for all of us, and we're going to take it day by day…"
The Lakers champion added that life in the bubble has created opportunities for NBA players to lend their voices and support for social justice as they try to make changes.
While the Los Angeles Lakers seem to be poised for a longer time in the NBA post-season, there are plans for some of the players' family members to join them for a reunion in Orlando.
Please fill in your e-mail so we can share with you our top stories!