See How LeBron James Is Set to Pay Tribute to Kobe Bryant as the 2020 NBA Season Continues
The NBA season is gearing up for a full restart after having shut down due to the novel coronavirus pandemic. Basketball star LeBron James is also getting ready but will be doing so with a thoughtful gesture.
Yesterday, LeBron James posted a picture on Instagram where he paid homage to late icon Kobe Bryant. The image was a close-up of his hand and it included a finger sleeve that had Bryant's #24 on it.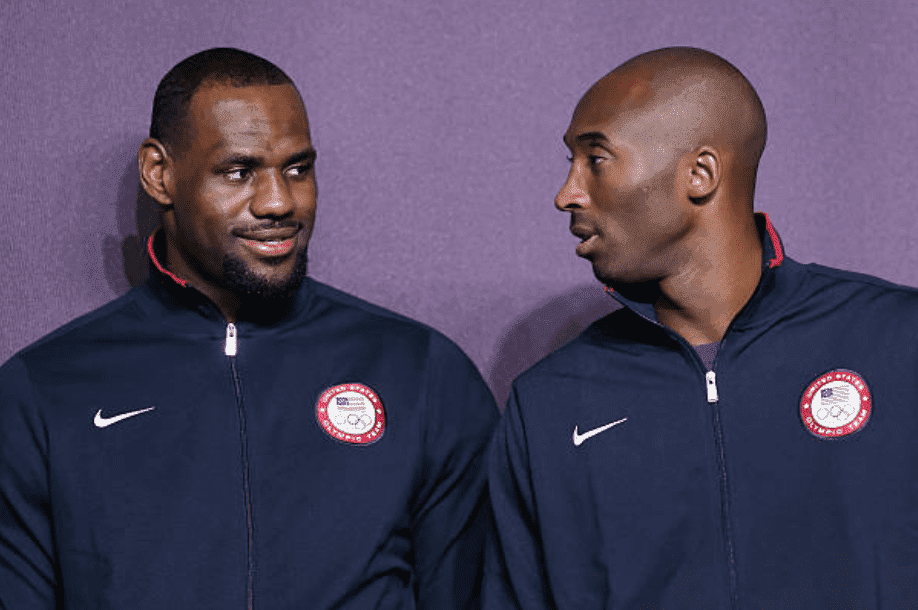 Of course, Bryant and James had some history together. Apart from being rivals and legends of the sport, they both played for the Los Angeles Lakers — albeit at different periods.
In fact, Bryant's last social media posts were tributes to James after the latter passed him on the NBA's all-time scoring list. With Bryant now deceased, James has paid tributes to him on several occasions. Captioning the picture he posted yesterday, the basketball star said,
"Stucc in the Grind! The Marathon Continues ? tonight and forever. Let's Get It! ?"
The caption was a direct quote from a song by Nipsey Hussle, a rapper who was killed last year by suspected gang members.
James went on to tag Bryant and Nipsey Hussle as well as their partners, Vanessa Bryant and Lauren London, respectively. He also tagged the "I Promise School," a charitable, educational body he founded some years ago.
James and fellow Los Angeles Lakers member, Anthony Davis got matching tattoos of Bryant.  
Bryant and his daughter, Gianna died back in January. They were victims of a helicopter crash which killed seven other people as well.
The basketball star's death came as a shock to everyone — whether in the world of sports or not. Bryant had transcended into a worldwide star and his death was a tremendous loss.
In the wake of his death, several players have chosen to honor him in some way or the other. Some who had worn his jersey numbers #8 and #24 for their teams decided to change their jerseys in respect. 
As for James, his tributes to Bryant have been numerous. Following Bryant's death, he gave a moving speech to the Lakers fans at the Staples Center. James and fellow Lakers star Anthony Davis also got matching tattoos of Bryant.
Now, he hopes to carry on Bryant's legacy by bringing even more glory to the club. James and the Lakers are searching for their first NBA title together and they're the heavy favorites to go all the way this year. Another trophy should bring some solace to an organization that lost one of its most beloved people.