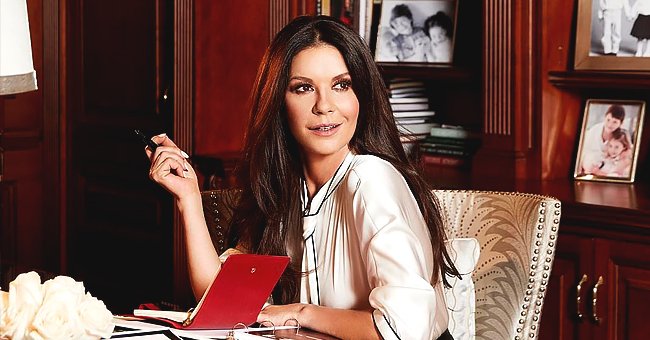 instagram.com/catherinezetajones
Inside Catherine Zeta-Jones and Michael Douglas' Beautiful Home
Catherine Zeta-Jones and husband Michael Douglas are both legendary movie stars. It's no surprise then that the pair have lived in luxurious mansions over the years.
Catherine Zeta-Jones and Michael Douglas are not interested in modesty when it comes to their living situation. Before downsizing last year, the pair lived in a $21 million mansion in New York.
Their tastes changed in September when they moved to a $4.5 million property in the city. Themed with a 1930s Georgian influence, the estate boasts 12 acres. Photos of the house are found below.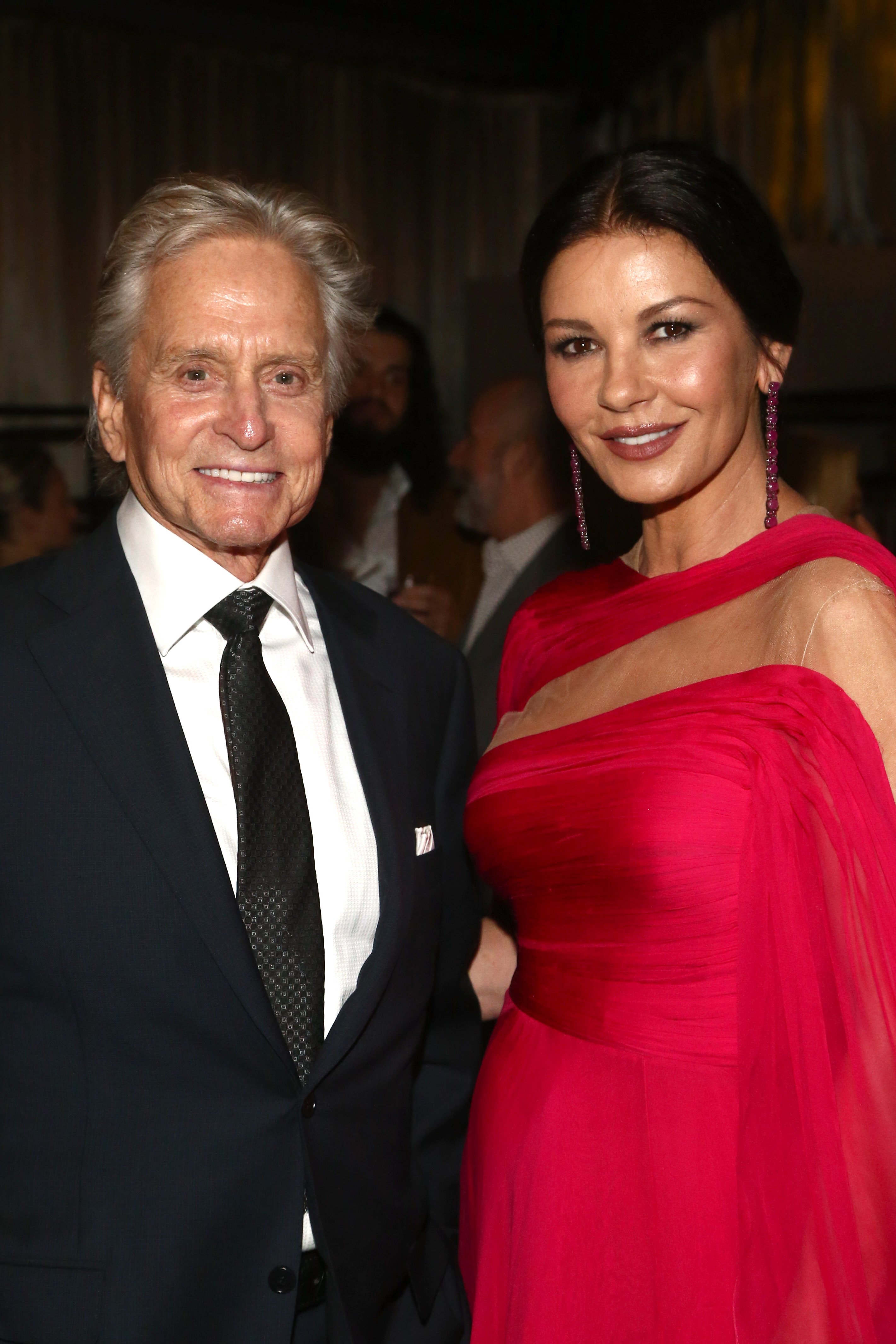 Michael Douglas and Catherine Zeta-Jones attend the Netflix's 71st Emmy Awards After Party on September 22, 2019, in Hollywood, California. | Source: Getty Images.
In a July post, Jones looks smart in her officewear while standing in an office. Behind her, dark brown furnishings adorned the wall. She leaned against a gorgeous mahogany desk littered with items.
Jones revealed that her talents extend way beyond the screen when she shared a picture of a piano sitting in a corner last November. The grayscale effect lent brilliantly to the impressive piece.
The piano stands on parquet flooring. Both walls have some form of decor, and a small desk rests underneath the photo behind it. "What shall I play?" asked Zeta-Jones in the caption.
The actress' bathtub is another masterpiece in itself. Complete with a fireplace, the vast room features an arched mirror, marble enclosure for the bathtub, and fur covering on the chair.
Zeta-Jones and her husband are fans of wall art. In one of their living rooms, an abstract painting sits above a large gray sofa. It stands out amid the softer colors of the room.
WELSH-INSPIRED KITCHEN PIECES
In her kitchen, Zeta-Jones paid ode to her Welsh origins by showcasing a jar set labeled in her original language. Tea, sugar, and coffee containers were placed next to a mug with the letter "C." in one shot.
Zeta-Jones and Douglas have been married for 20 years now. Seemingly a match made in heaven, the couple share a September 25 birthday.
In a July 2020 post, the actress shared the story of how they met at France's Deauville Film Festival in the 90s. Zeta-Jones previously suggested that it was 1996.
The actress was promoting her hit film, "Zorro," while Douglas was doing marketing for "A Perfect Murder." After meeting that night, they began corresponding via letters and telephone.
Nine months later, the pair finally saw each other again. "Then we got together, and then we got married really quick and had babies," said Zeta-Jones in the Q&A session with fans.
The pair would tie the knot in 2000 at the Plaza Hotel in New York City. Today, they share daughter Carys, 17, and son Dylan, 20. Michael has another son, Cameron, 41, from his previous marriage to Diandra Luker.
Please fill in your e-mail so we can share with you our top stories!