Mary Jo Campbell Is Kris Jenner's Mother Who Turned 86 This Year — What Else to Know about Her
Kris Jenner's mother, Mary Jo Campbell, is not alien to fans of the reality show, "Keeping Up With The Kardashians." Aside from her good looks, evident from her numerous appearances on the show, the matriarch has several exciting sides to her.
Despite being 86, the original Kardashian matriarch, Mary Jo Campbell, has the same charm as the rest of the clan. Her cheerful nature, outspokenness, dedication to family, and love for fashionable items are legendary, answering the question of how the Kardashian sisters got their openness and style.
The matriarch turned eighty-six in July 2020, and the Kardashian-Jenner clan made sure the milestone did not go unnoticed. However, what else is known about this 86-year-old great grandmother besides what the family is letting off?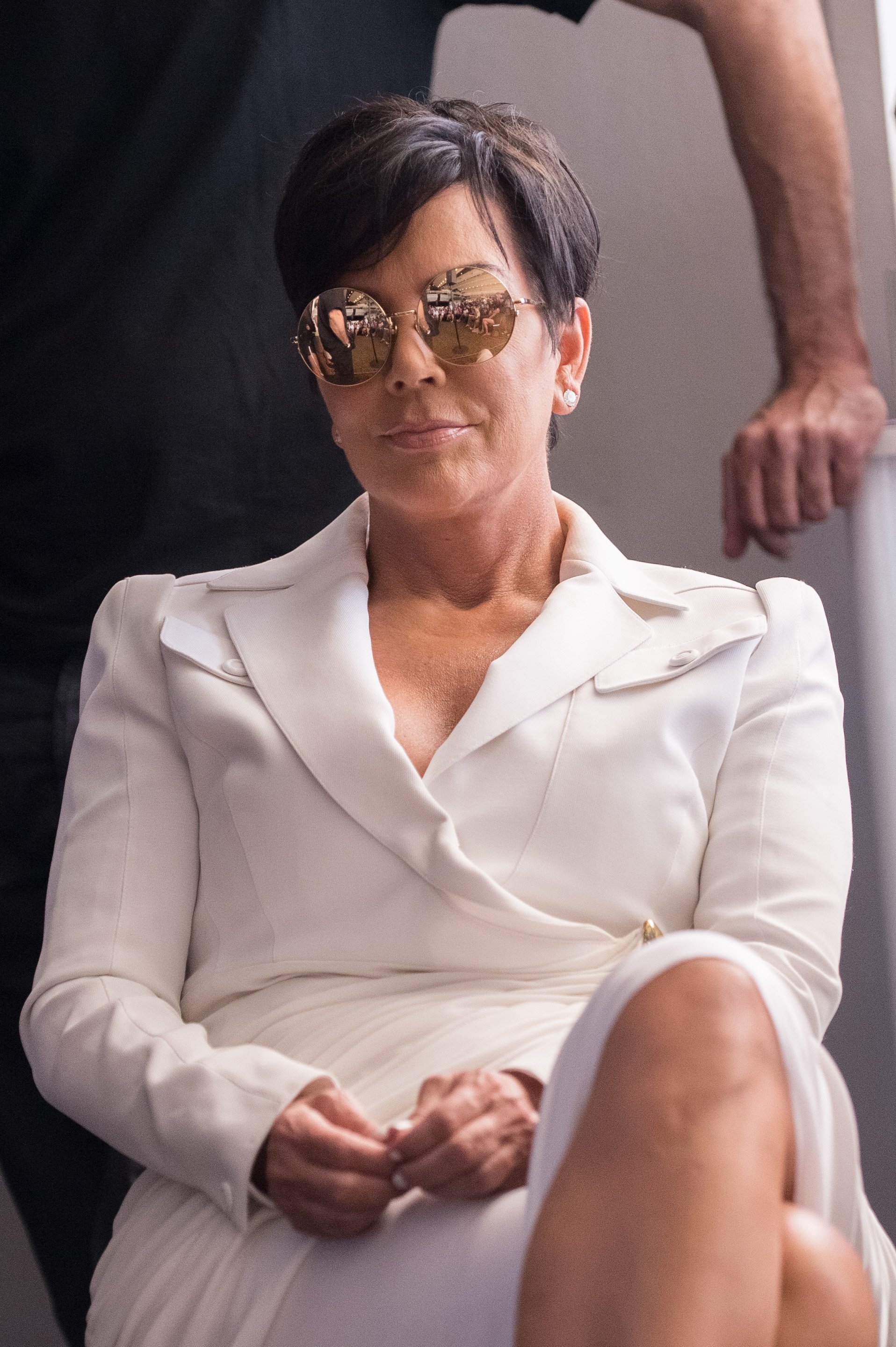 BIOGRAPHY OF MARY JO CAMPBELL
Mary Jo was born on July 26, 1934. She spent her early years in Arkansas, the city of her birth. When she turned fifteen, the Kardashian grand momager enrolled in Fashionability, a charm school nurturing young women in the late 40s.
Later in her life, she pursued a career in fashion founding a children's clothing store called Shannon & Company. She still runs the store over 45 years later.
The 86-year-old, famously referred to as MJ by the Kardashian sisters, also had an interesting romantic life. She had her first kiss at fifteen and began dating the guy responsible that same year.
The pair dated for four years. Upon graduating high school, the guy in question proposed to her, and their engagement eventually led them to the altar.
MARY JO'S MARRIAGES
Kris Jenner's mom has lived through three different marriages and has her kids to show for it. First, she married her teenage love straight out of high school. They got married when she was eighteen, but their union lasted only two months before realizing it was not "that much fun."
Next, she tied the knot with Kris's father, Robert Houghton. They divorced shortly after, leaving Kris Jenner, who was seven at the time, and her sister Karen in their mom's sole custody. 
MJ raised them as a single mother for a while, until she met and married her third spouse, Harry Shannon. Mary Jo Campbell's husband, Shannon, remained an outstanding father-figure in her children's lives for the next four decades. Their marriage lasted for forty years before Shannon's passing in a car accident in 2003.
MJ'S PERSONAL LIFE
Mary Jo Campbell has made several appearances alongside her daughter and grandkids in "KUWTK." She also did a little modeling in 2018. She modeled for her granddaughter, Kim Kardashian's line of concealers, alongside Kim and Kris.
The mother-of-two, who admittedly does not object to her grandchildren's sexy appearances, and fashion choices, is herself not a fan of plastic surgery. 
At 86, she was yet to have any part of her body surgically enhanced, which was unlike the Kardashian norm. Additionally, Kris Jenner's mom has two properties, one in San Diego and the other in L.A. Therefore, she spends her time traveling both cities.
MARY JO CAMPBELL'S RELATIONSHIP WITH FAMILY
Through the years, Campbell built a successful family of love, with kids that adored her and feared her loss. The clan tried as much as possible to keep in touch and promote their family bond, unless separated by circumstances beyond their control.
Kris Jenner has been known to get emotional, sometimes to the point of tears, when addressing pressing issues about her mom. Mary Jo Campbell's grandchildren also took after their mom's love for the 86 year old. 
Further confirming their love, the Kardashian-Jenner clan looked out for MJ during the lockdown induced by the coronavirus pandemic in 2020. 
Despite being separated while self-quarantining in their respective homes, they endeavored to FaceTime, send her surprise presents, and care for her anyway they could to ensure she never got lonely.
Kris Jenner's children have also stepped up to take care of MJ during her health struggles over the years. Additionally, Kim has publicly declared MJ as one of her favorite women in the world, with Kris Jenner being the only other person to make the list. 
Makeup mogul Kylie Jenner even has a tattoo of her grandma's name written in red ink on her arm. Gratefully, Campbell's great-grandchildren have also warmed up to her remarkably well.
KRIS JENNER'S MARRIAGES AND CHILDREN
Kris Jenner has been married twice. First, she became wife to Robert Kardashian, whom she met and fell in love with when she was seventeen. The two tied the knot shortly after and welcomed four children, Kourtney, Kim, Khloe, and a son, Robert Jr.
Thirteen years into their marriage, Kris Jenner became entangled in a cheating scandal with Todd Waterman, which led to their divorce.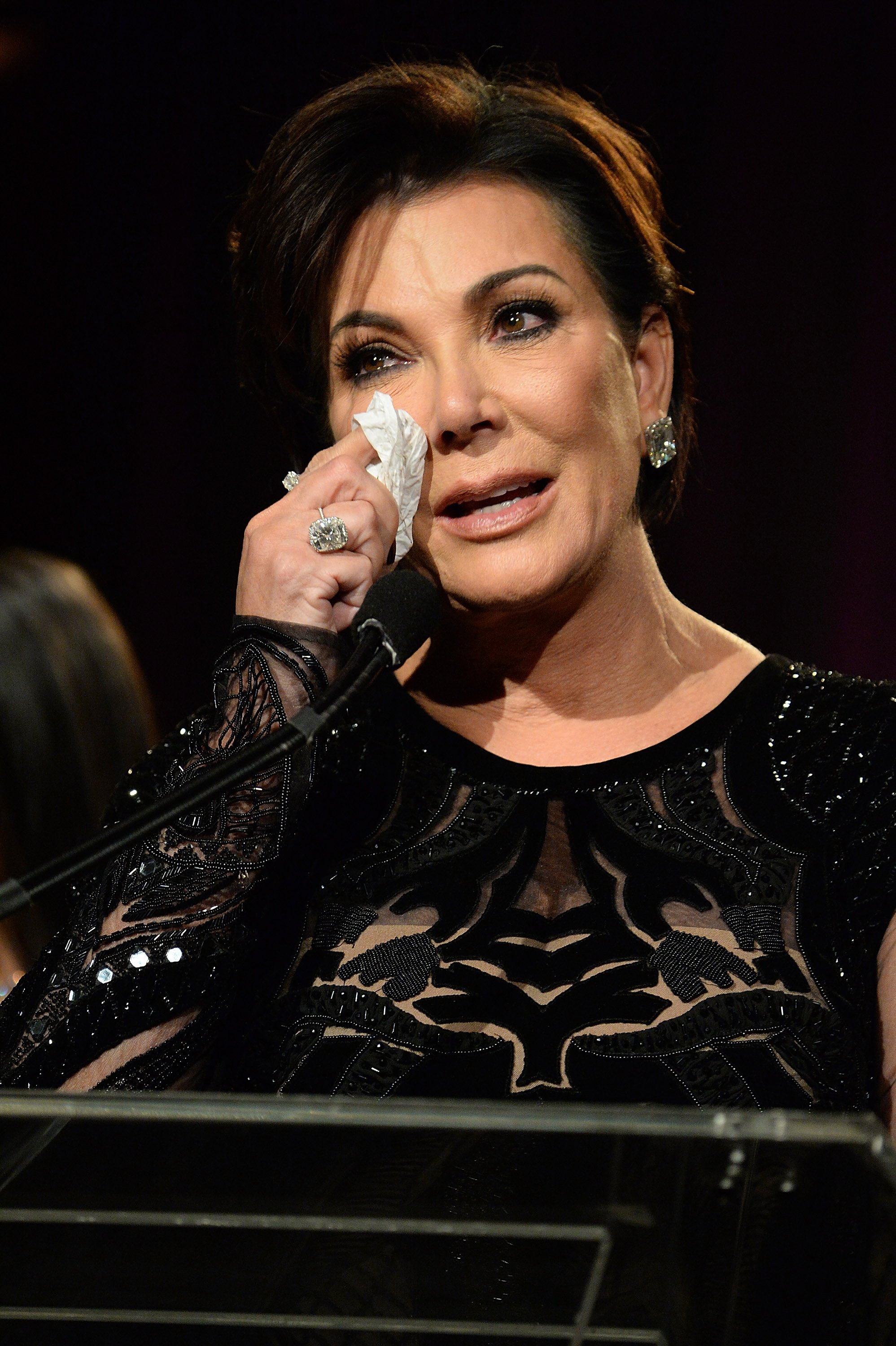 In 1991, Jenner married Olympic gold medalist Bruce Jenner. The couple welcomed two daughters, Kylie and Kendall Jenner. They began their family reality show, "Keeping Up With The Kardashians" in 2007. Their marriage progressed in the public eye for years, until their eventual divorce in 2013.
Shortly after the divorce, Bruce Jenner did a gender-transition surgery into a trans-woman, adopting the new name, Caitlyn Jenner. Although the Kardashian momager never married again, she has sustained a lasting relationship with her boyfriend, Corey Gamble.
Kris Jenner's boyfriend, whom she met in Spain, is 29 years younger than she is, which posed a level of concern to her kids at first. However, they've eventually come to terms with the age gap since their mom's happiness was all that mattered.